A few weeks ago, my home office art studio was not available for 10 work days as our roof was beeing repaired after the heavy rains. I use iMac and Wacom Intuos for my work setup to do my freelance textile design projects so I couldn't take them to a coffee shop. I decided to go to the local library instead and to study marketing as I felt that I wanted to spend some time studying a new level for my business. This was a perfect opportunity! :)
Every day I packed a lunch for myself and went to the library to read books about marketing. I got two books:
1) a physical copy of Jab, Jab, Jab, Right Hook: How to Tell Your Story in a Noisy Social World* by Gary Vaynerchuk
2) The Sell: The Secrets of Selling Anything to Anyone by Fredrik Eklund* – audiobook
As I walked for 1 hour to the library every day, I listened to The Sell audiobook and really enjoyed it. It talks a lot about personal brand, taking care of yourself, confidence, and marketing. I found the tone and the message to be very inspiring.
At the library and in the nearby park I read Jab, Jab, Jab, Right Hook and took notes. It is a book about social media marketing and I learned a lot from it as I am still a beginner in this sphere.
I already implemented a few important points from both books and started seeing results really quickly.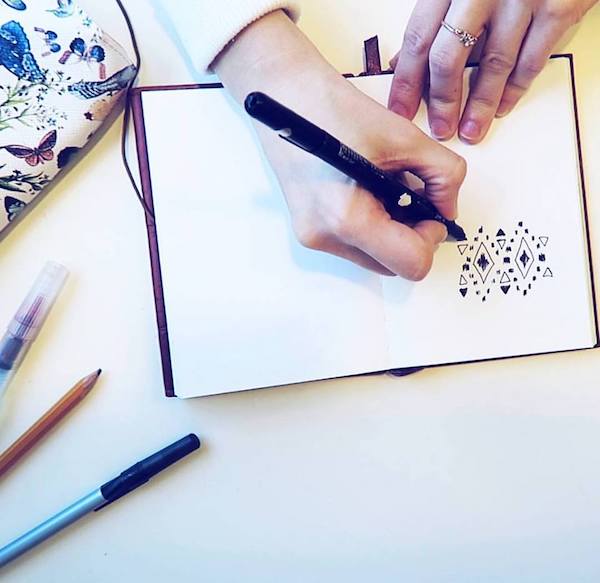 If you are forced to spend work days outside of your home office and are looking for ideas what to do, I recommend that you look for something that you always wanted to study or do to move your business forward, as marketing was for me, and commit to studying this topic for these few days.
It might be a great gift for your business, that you couldn't work in your usual way for a few days :)
*Disclaimer: I use affiliate links on this blog of the products I myself use and review. By clicking on these links and purchasing the products, you help support my work so that I can make more videos for you. I really appreciate it!
Hope this video was helpful for you to get you started finding ideas on what to do if you can't work in your home office for a while. Thanks for watching!
#GrowLoveCreate