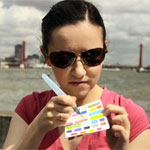 I love traveling! It is one of the greatest joys for me to get on that train and head to some inspiring place and meet some amazing people. So last weekend Alex and I hoped on a train and 3 hours later we found ourselves in Rotterdam. Take a look at my latest video taking you with us on our weekend trip, showing you my travel sketchbook, colors and brushes and how I draw and paint on the go. Ready? Here we go…
Video: My Travel Sketchbook – Rotterdam
My YouTube channel: Oksancia
We enjoyed Rotterdam a lot. It is very different from other Dutch cities. Alex even said it reminds him of San Francisco :)
Rotterdam was the last bigger city we haven't visited, but now we've seen it all… ;)
Well… Not really. I love little Dutch towns and villages so there are still many great places to see in The Netherlands.
:)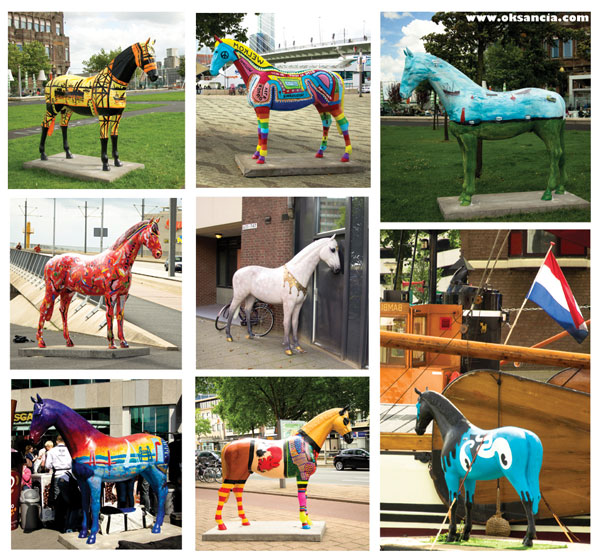 I especially enjoyed art sculptures of horses dedicated to European Dressage Championships 2011. Alex and I were searching for these horses in the city center and taking pictures of them. We managed to find 9. The Unicorn statue has apparently fallen down from it's base during the night, but we still found it by coincidence in the other part of the city :) It was some great photo hunting! :)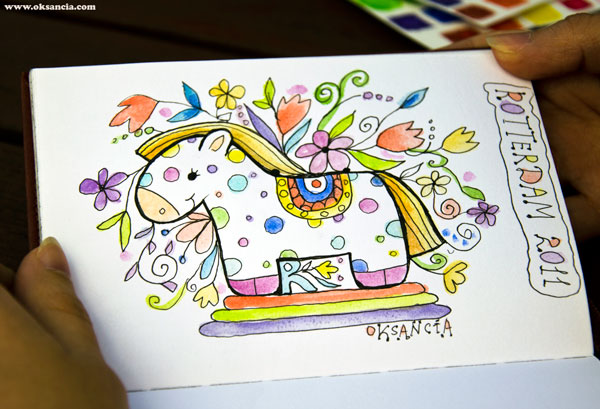 As I go traveling I take my trusty leather covered sketchbook, travel watercolor brush and a couple of sheets with watercolor pencils colored spots on them. It's light; you can have as many of the colors you like and you can always make more ;) Travel watercolor brush I purchased in Flokstra Art Supplies store in Groningen. Very handy!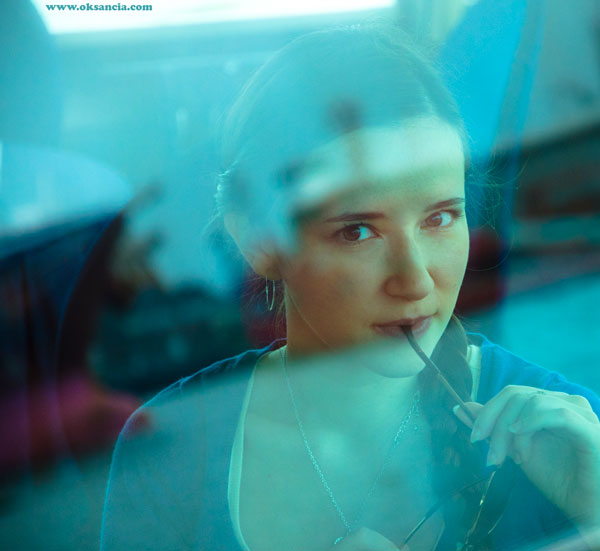 Alex took some amazing photos and helped me filing the video! The one above he took through a window on a boat while we were having a water tour of Rotterdam port.
What is your favorite weekend trip place?