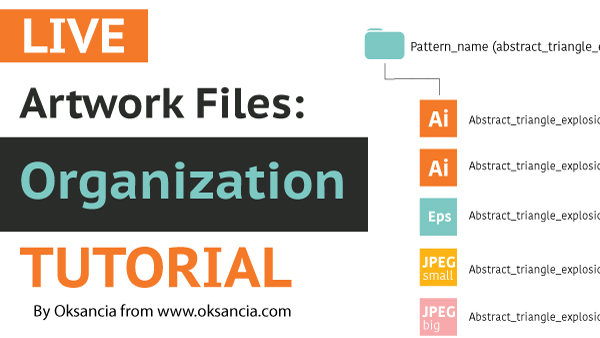 I received two requests on my YouTube Channel to talk about my pattern file organization system, so I decided to show you, my creative friends, how to organize repeat pattern files or other artwork files on your computer. This is the system that I created 10 years ago and it stood the test of time very well.
It's very important to think through and plan out your repeat pattern or artwork organization system as soon as possible because after a while you will be struggling to find your files and, if you decide to join a new website or upload to a new agency, you will find it hard to save new versions of files needed for them without a way to sift through your artwork easily.
Over time you might get interested in automation for Adobe Illustrator as scripts, actions, and batches, and then the power of your file organization system will come in handy big time :)
As a bonus, I created a PDF for you to easier copy and paste the names of the files if you decide to use my system if naming. You can download it here.