In this video, I talk about my results report: how focusing on my health helped me grow my creative business in the year 2017. You can say that it is a report on my 2017 new year resolutions, even though I made them before New Year 🙂 I share how I grew my online business in 2017 in an unexpected way – by focusing on my health first and understanding the importance of self-care and follow through.
★ LINKS MENTIONED IN THIS VIDEO:
* Pattern It Up online course by Oksancia:  (closed at the moment of posting this, will launch soon)
* Will It Fly? audiobook by Pat Flynn
* Smart Passive Income podcast
DISCLAIMER: I sometimes use affiliate links on this channel of the products I myself use and review. By clicking on these links and purchasing the products, you help support my channel so that I can make more videos for you. I really appreciate it!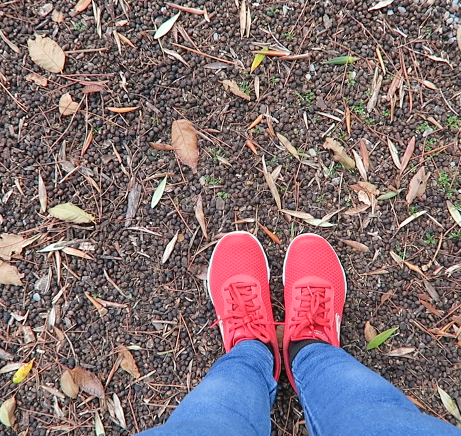 If you are planning to focus on your health and have been giving up for many years, then this video is for you.
★ Insight 1: Do your workout FIRST, then work.
A year ago I decided to focus on my health and work out regularly, however, I realized quickly that I was starting every work day sitting down and working on my computer and pushing working out aside. So I started working out FIRST every workday and added listening to podcasts and audiobooks while I run.
★ Insight 2: Make it interesting by listening to something that will help you grow as a creative entrepreneur.
I listen to Audible books all the time.
One of the most helpful books of the last year: Will It Fly? audiobook by Pat Flynn.
In between, I listen to Smart Passive Income podcast.
I love it! Very helpful and inspiring for any entrepreneur, artistic or not.
★ Insight 3: If you can not run – WALK!
I used to quite running for many years because If I for some reason couldn't run, I would just not do it at all. Now I walk! It keeps the habit going AND I get to listen to my audio anyway.
Focusing on my health, a habit of jogging or walking 5 times per week BEFORE work, and a habit to listening to helpful audiobooks and podcasts really made a huge change in my health, mood, and my business last year, since I launched my first beta online course – Pattern It Up that is now in the testing stage and is almost ready to for the first official launch soon. So excited!
Do you enjoy running or jogging?
Do you like listening to audiobooks and podcasts?
Can you combine the two?
Can you take care of your health FIRST, before work?
Hope this video was helpful for you to get you started focusing on your health and growing your online business at the same time. Thanks for watching!
#GrowLoveCreate
Oksancia