Posts Tagged 'Zazzle'
---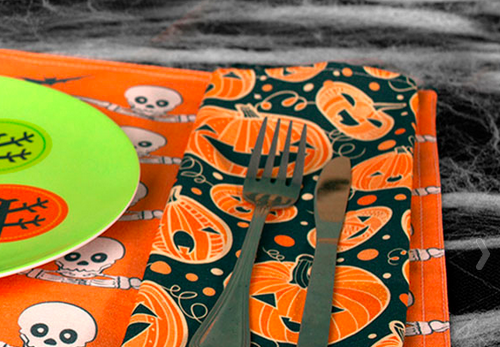 Very happy to see a photo of a napkin with my Halloween Pumpkins pattern design on the home page of Zazzle today! :) It's especially flattering as I have just reopened my shop with my seamless repeating patterns on various products. I add new products and new designs every day.
Here is the napkin with original vector print design filled with spooky, smiling Halloween pumpkins: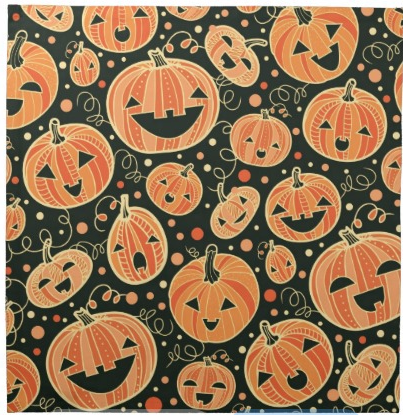 Are you getting ready for Halloween?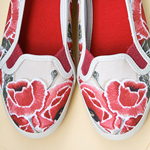 Hello again! :) I am back to tell you about my new exciting online shop – Oksancia's Shoes. I reorganized my old Zazzle shop to make room for new keds shoes designs with my seamless patterns and illustrations. I put together a little collection of fun and comfy shoes perfect for fall season. PLUS there is a 15% "back to school" discount on right now! Take a look…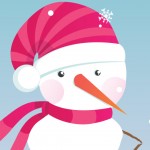 Visit my winter holidays shop at zazzle were you can find a selection of greeting cards, postcards, stamps and various gifts with my artwork! There are a lot of different options and sales for you to prepare to the holiday season!
I'll be updating my winter holidays shop very soon so stay tuned!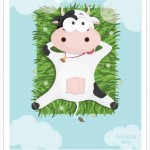 Made a couple of calendars with my vector artwork for the next year… They are available at my redbubble and zazzle shops. My first calendars! Yay!!! =)
Full layout of these calendars with all links is in my blog.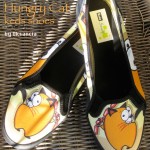 My "Hungry Cat" keds shoes designed with my vector illustration "Hungry Cat" have been bought by my friend Eva at my zazzle shop and came afer some time of waiting in the hands of their happy owner :) Read more and see photoreview of these keds in my blog.