Posts Tagged 'Work in progress'
---
Happy to share with you spread 5! It appears that our Star Girl has a little baby sister whom she enjoys spoon feeding :) And their favorite meal is … star cereal, of course ;)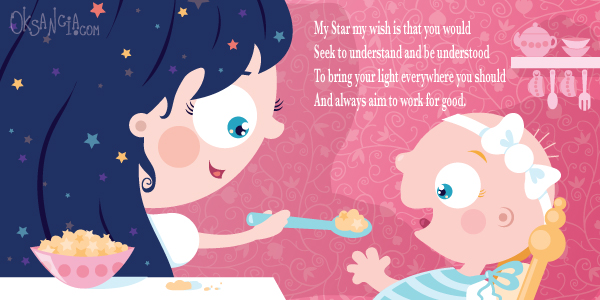 And here is just finished illustration on my iMac screen together with my sketch. Hope you enjoy it!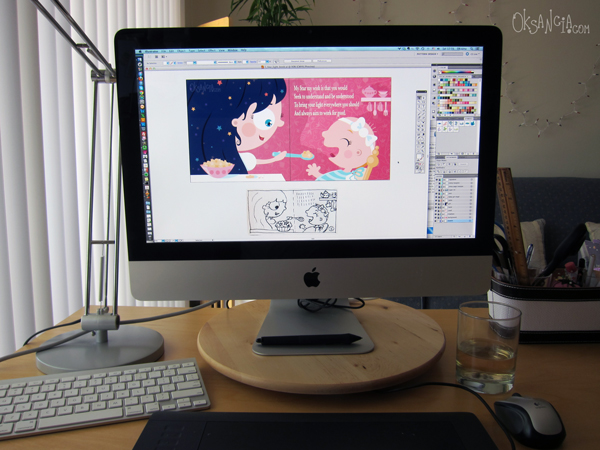 Wishing you all a great weekend!
Spread number 4 is about a little girl who is trying to be a pop star, giving performances to her family and friends :) Do you recognize yourself? ;)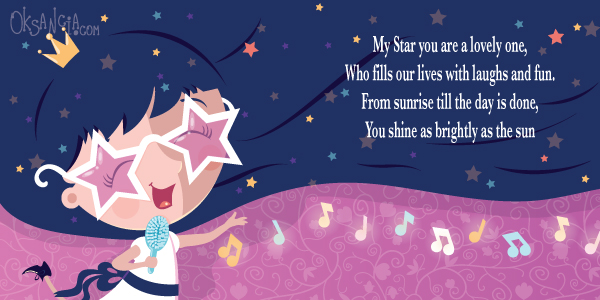 When I was little, I was always too shy to sing in front of people, but I did sing into a hair brush pretending it was a microphone when no one was around :)
Here is spread number 3 of a new book I am illustrating. What do you think?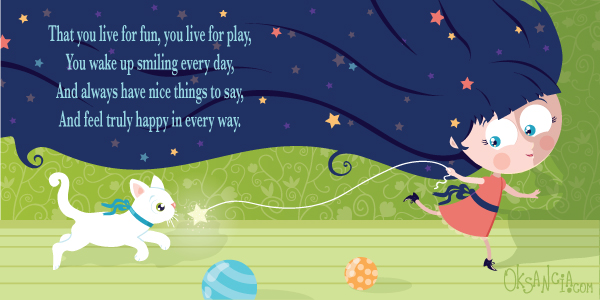 In this illustration Star Girl is playing with her white cat chasing a star on a string :) While I was writing this post I suddenly realized that this kitten looks very much like my parent's cat ;) Funny that I didn't see that before!
Second spread is here! How do you like it?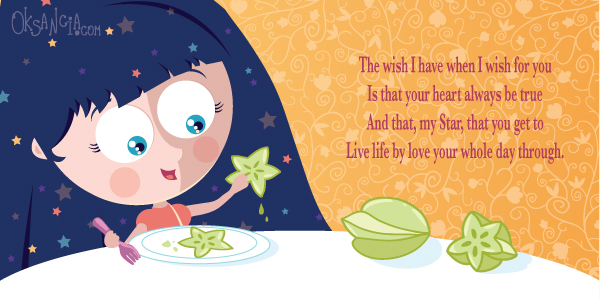 My idea is to show Star Girl character exploring different things shaped like a star. In this one she is eating a star fruit :) For me personally star fruit is one of the exotic treats I got to experience only as an adult. I have always liked the cute shape of it… I remember as a child seeing star fruit on TV I would imagine a new taste for it and when I finally got to try it for the first time, it, of course, tasted totally differently from how I thought it would :)
This is spread 2 of Star Light, Star Bright children's book I am illustrating for Flowerpot Press publisher. Here is Spread 1.
Hope your week is going great!
I am working on a new children's book! Yay! It's a second book in the series of my Star Girl books. The first one is Twinkle, Twinkle, Little Star book which was published by Flowerpot Press publisher and it's available for sale here. I'm so excited to announce that now I am illustrating a Star Light, Star Bright poem with the same main character – cute long haired girl-star :)
Here is me in my home studio working on this book…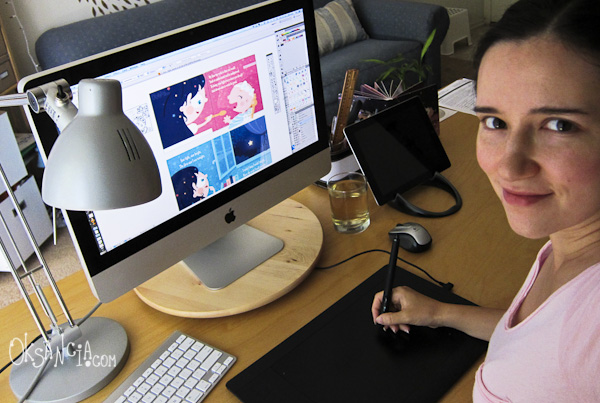 I'm so happy to show you my work in progress pictures so here is the sketch for the first spread.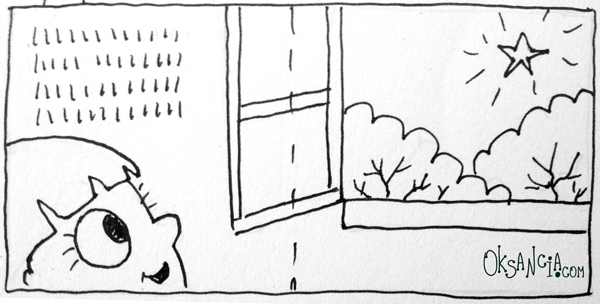 And here is the final vector illustration: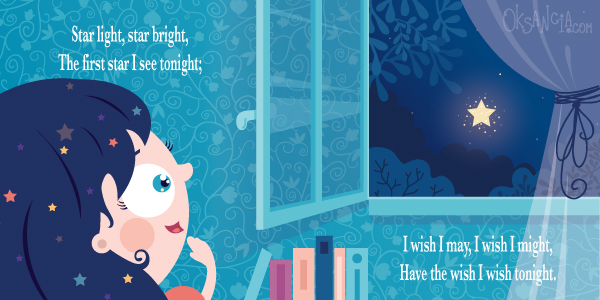 Can't wait to see the book in print. I've been imagining it on my shelf already ;)
What do you think of spread one? :)
P.S.
Happy Fourth of July to all our American friends! Alex and I plan to go see fireworks tonight. How about you?