Posts Tagged 'Videos'
---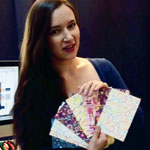 Hi all! I've had lots of fun creating new patterns recently and in this YouTube video episode I show you my seamless patterns inspired by your suggestions and ideas! Thank you for helping me reach 500 seamless patterns! I'm almost there!:)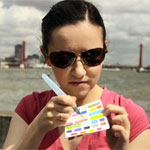 I love traveling! It is one of the greatest joys for me to get on that train and head to some inspiring place and meet some amazing people. So last weekend Alex and I hoped on a train and 3 hours later we found ourselves in Rotterdam. Take a look at my latest video taking you with us on our weekend trip, showing you my travel sketchbook, colors and brushes and how I draw and paint on the go. Ready? Here we go…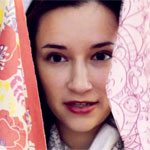 Yesterday I posted this video on my YouTube channel asking for your pattern ideas. I received many comments from you guys! Wow! You are full of great creative ideas! Thank you so much for your help! The achievement of my goal of creating 500 vector seamless patterns for my iStockphoto portfolio this year is getting closer and closer every day. Your ideas surely help a lot with making it possible! Here is the video…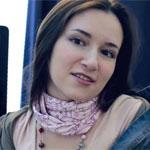 Hey all! How are you doing? Hope your summer is warm and beautiful! It's been pretty chilly and rainy here in Groningen so I decided to show you a couple of scarves I made… They are special scarves because they are made with custom printed fabric with my own vector seamless patterns on them! Check them out in my this week's YouTube video.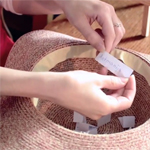 Hey guys! :) I hope your summer is going great! I have plans to work this summer, but I still have lots of fun with my projects and videos every day :) This time I am happy to announce that I have chosen the winner of my Mounted Print Giveaway.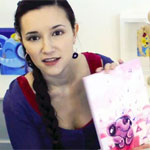 It's time for a giveaway! :) And more importantly it's time for YouTube giveaway! Here is a little video about how you can enter and win my Music Lover mounted print with Rondy the Elephant on the roof! Thank you all who have already taken part! So here we go…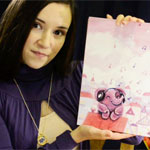 Wouldn't it be cool to have a way to create that canvas 3D look for your art prints? I think so! :) After some planning and exchanging ideas Alex and I came up with a way to mount my illustration reproductions on wooden blocks. The process takes some time, but we are very pleased with the result! Here is a video tutorial with step-by-step instructions on how to create great mounted prints that do not require a frame…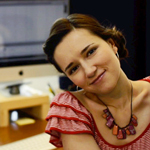 Hey guys! Today I invite you to have a peak inside my home studio! In this video episode I show you my workplace where I spend most of my creative time behind my computer and digital drawing tablet… Hope you like it! :) I include links to all the things I use below in this post.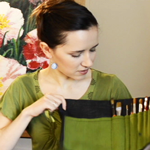 Hey guys! Here is my newest video and this time I put together a little tutorial for you! It is partially video, partially vector animation… Let's get crafty and make a handy roll organizer for art brushes, pencils, other art supplies or even your makeup brushes. No matter what you are going to store and "organize" in it, the most important thing is to have fun! :)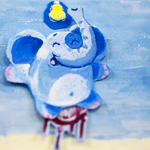 My third video is up! :) This time it is a mix of my poem, illustration and a video blog with yours truly! I still feel a bit tense on camera, but I really had lots of fun coming up with new ideas and filming this short movie. Alex helped me with everything. Hope you enjoy watching our little video as we did creating it.