Posts Tagged 'Videos'
---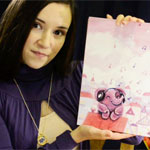 Wouldn't it be cool to have a way to create that canvas 3D look for your art prints? I think so! :) After some planning and exchanging ideas Alex and I came up with a way to mount my illustration reproductions on wooden blocks. The process takes some time, but we are very pleased with the result! Here is a video tutorial with step-by-step instructions on how to create great mounted prints that do not require a frame…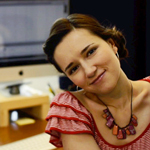 Hey guys! Today I invite you to have a peak inside my home studio! In this video episode I show you my workplace where I spend most of my creative time behind my computer and digital drawing tablet… Hope you like it! :) I include links to all the things I use below in this post.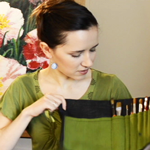 Hey guys! Here is my newest video and this time I put together a little tutorial for you! It is partially video, partially vector animation… Let's get crafty and make a handy roll organizer for art brushes, pencils, other art supplies or even your makeup brushes. No matter what you are going to store and "organize" in it, the most important thing is to have fun! :)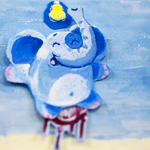 My third video is up! :) This time it is a mix of my poem, illustration and a video blog with yours truly! I still feel a bit tense on camera, but I really had lots of fun coming up with new ideas and filming this short movie. Alex helped me with everything. Hope you enjoy watching our little video as we did creating it.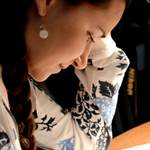 I decided a week ago to try out a new form of art – video! After a couple of days of purchasing new camera, coming up with ideas for movies, practicing and actual shooting Alex and I created our first two videos about me and my work. So exciting!!! :)