Posts Tagged 'Video'
---
Long time no see!
Hello again and greetings from Santa Barbara, California!!! :) Alex and I moved here in March and we plan to stay for a while. During the last couple of months we've been settling in our new place, looking around and enjoying the wonderful weather… It is definitely much more hard for me to stay at my computer with the weather this great, hence the lack of updates from me ;) But I finally got my work authorization for the USA and ready to get back to work.
How are you guys doing?
Hugs! Oksancia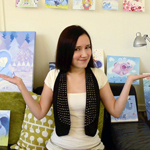 Yep! Finally a new video! Sorry for a big pause in uploading my videos, but I'll try to get better and come up with something fun for you! I hope you like it! Let me know what you think of my Rondy paintings! :)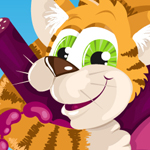 As I was making my newest vector illustration "Lucky Cat" I got an idea to show the creation process here, on my blog. So I put together a little video for you! :) Hope you like it!