Posts Tagged 'Tutorials'
---

Just finished creating this vector pattern with roses live on my newest video tutorial: LIVE Tutorial Part 2: How to Create Vector Repeat Pattern With Roses in Adobe Illustrator CC: http://buff.ly/2rxE31⠀
It was really fun! :) I am always a bit nervous every time I make a live video, but it teaches me so much! ⠀
⠀
I also give a little assignment for my creative friends, who want feedback on their patterns. Here it is: ⠀
Bonus Assignment:
1. Create 3 roses elements⠀
⠀
2. Create 2-3 leaves elements⠀
⠀
3. Organize in element groups⠀
⠀
4. Create a repeat pattern composition⠀
⠀
5. Post your creation on Instagram with the hashtag:⠀
#growlovecreate so that we can give feedback to each other :)⠀
Here is my live tutorial: How to Draw Roses in Adobe Illustrator CC. Vector Repeat Pattern Design for Textile.
In this video lesson, I talk about my process of drawing vector roses elements for my vector repeat pattern designs and textile design projects. We create several illustrations of beautiful roses in a vector with a few style variations to achieve a maximum number of vector elements for our surface pattern design.
If you are interested in learning how to create effective and beautiful floral elements for your vector repeat patterns, textile design, and surface pattern design, then this video tutorial is for you.
Tech Tools that I use:
1) Adobe Illustrator CC 2015
2) iMac
3) Wacom Intuous 4 (current version is Wacom Intuos Pro Pen and Touch Small Tablet: )
4) Logitech Wireless Mouse
*Disclaimer: If you purchase recommended by me products through my affiliate links I get a small compensation. This me create more videos for you guys! Thank you so much for your support! :)
I am talking about:
1) How to find a source photos for your vector elements using an example of my own photos of roses.
2) How to set up your vector workspace for creating vector elements, illustrations, of beautiful roses for vector repeat pattern designs and textile design project.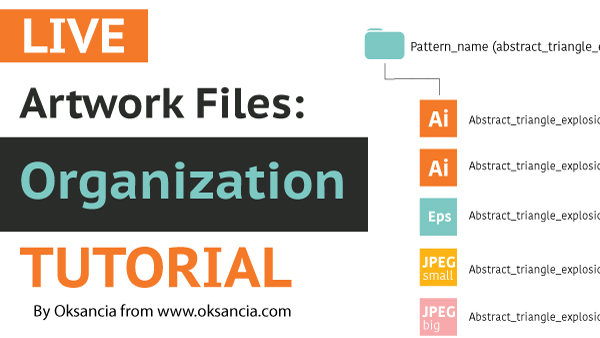 I received two requests on my YouTube Channel to talk about my pattern file organization system, so I decided to show you, my creative friends, how to organize repeat pattern files or other artwork files on your computer. This is the system that I created 10 years ago and it stood the test of time very well.
It's very important to think through and plan out your repeat pattern or artwork organization system as soon as possible because after a while you will be struggling to find your files and, if you decide to join a new website or upload to a new agency, you will find it hard to save new versions of files needed for them without a way to sift through your artwork easily.
Over time you might get interested in automation for Adobe Illustrator as scripts, actions, and batches, and then the power of your file organization system will come in handy big time :)
As a bonus, I created a PDF for you to easier copy and paste the names of the files if you decide to use my system if naming. You can download it here.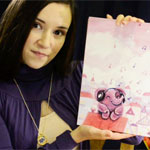 Wouldn't it be cool to have a way to create that canvas 3D look for your art prints? I think so! :) After some planning and exchanging ideas Alex and I came up with a way to mount my illustration reproductions on wooden blocks. The process takes some time, but we are very pleased with the result! Here is a video tutorial with step-by-step instructions on how to create great mounted prints that do not require a frame…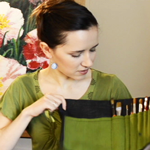 Hey guys! Here is my newest video and this time I put together a little tutorial for you! It is partially video, partially vector animation… Let's get crafty and make a handy roll organizer for art brushes, pencils, other art supplies or even your makeup brushes. No matter what you are going to store and "organize" in it, the most important thing is to have fun! :)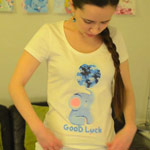 Hey guys! A bit late, but nevertheless, here is my video number 4! It is actually a mini lesson on how to transfer inkjet print picture on a t-shirt fabric. I hope you enjoy watching it and after that you will go and make a colorful t-shirt of your own! :) Don't forget to mirror the picture on your computer before printing it on inkjet paper! :D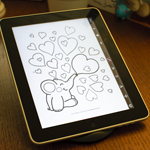 It's time for my new freebie printable coloring page! Yay! I do hope you are enjoying these! This time I have something new for you – a quick tutorial on how to color my Rondy the Elephant coloring pages on your iPad or iPhone with your fingers. Just follow the steps below!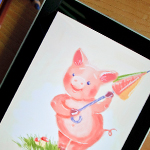 I finally got an iPad after months of waiting! :) It is rather special for me as when I was a child and had troubles falling asleep I would imagine a little TV that I could hide under my blanket and watch all night :) I don't watch TV any more, but iPad is even better with all the Internet, books, sketchpad, photos and much more, that I can now hide under my pillow ;)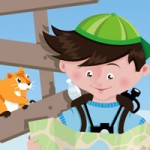 Vectortuts website published my tutorial
"How to Create a Vector Illustration and Prepare it for Micro-Stock Sale".
If you are starting your career as vector illustrator on micro-stock websites and want to learn some techniques then this tutorial is for you!