Posts Tagged 'Traveling'
---
Today I want to share a little bit of the beauty that we see every day in Santa Barbara… It is full of nature gems and here is one of the most exciting ones: monarch butterflies migration.
Every winter thousands of beautiful monarch butterflies migrate to Coronado Butterfly Preserve in Goleta, California. It is an amazing experience to see them in clusters on eucalyptus trees at the Elwood grove. Coronado is the largest Monarch butterfly over-wintering groves in California. 2012-2013 butterfly season Alex and I are lucky enough to live just a couple of minutes away from this natural treasure. So beautiful!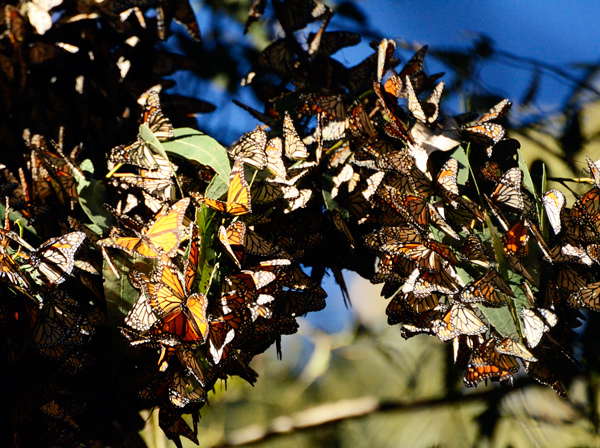 Monarch butterflies can not survive cold winters, so they travel in masses up to 3000 miles to small groves along the California coast. How lucky are we to be able to see these spectacular creatures…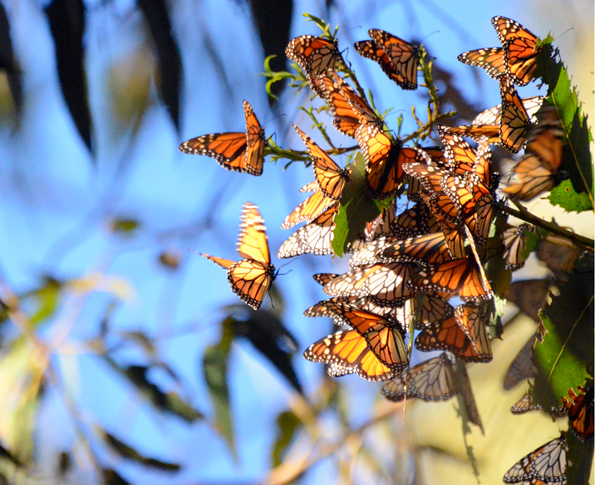 Video and photography by Alex Mikhnenko, my husband. Editing by me.
Here is my recent butterfly seamless pattern design inspired by this little wonder. I hope little traveling butterflies come again next year…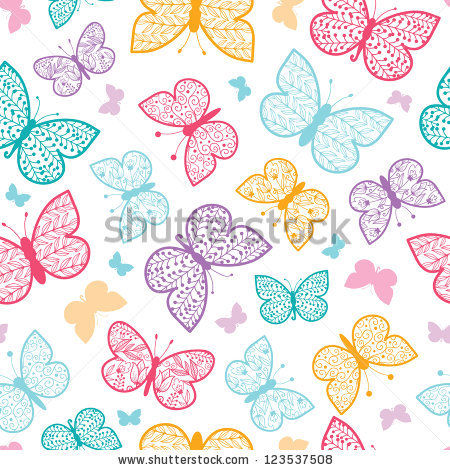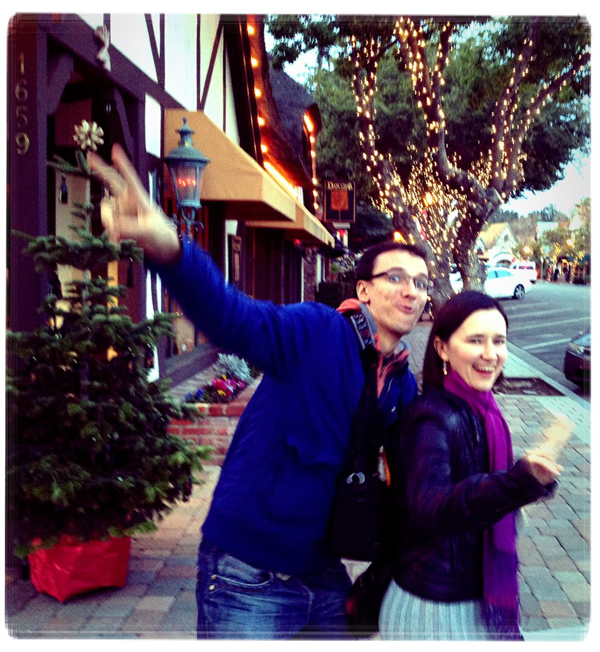 Hi everyone! I hope you enjoyed your holiday season. Alex and I surely did! :) We had lots of fun during Christmas and New Year time in Santa Barbara with our old and new fiends. The weather in Santa Barbara surprised us so much – it seams that from autumn it got directly to spring!!! I LOVE it! After a couple of rainy days everything just turned green. Wow! With all the flowers and green grass it is hard to forget it's the middle of winter ;)
I am back to work for the last couple of days uploading old/new images to various websites. I try to create new patterns too, so stay tuned for fresh images ;)
In the meantime, here are a couple of pictures from winter Santa Barbara…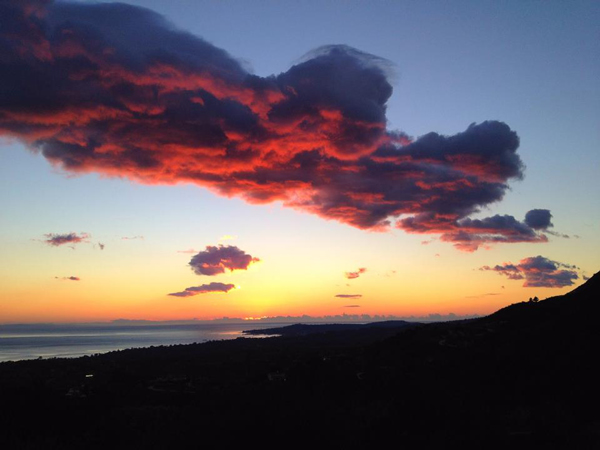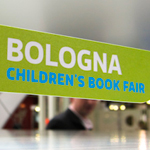 This year I decided to go to Bologna Children's Book Fair for information, inspiration and networking. As it was my first time at such event, I was blown away by the size of this conference and the amount of inspiration around it's halls! It truly turned out to be  a great place to visit!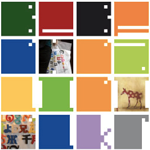 In one month I'm going to Bologna, Italy to visit one of the biggest children's book events – Bologna Children's Book Fair! I'm very excited about it because of the scale of the conference, the possibility to meet a lot of wonderful artists and writers from all over the world and to show my own work in person.