Posts Tagged 'Prints'
---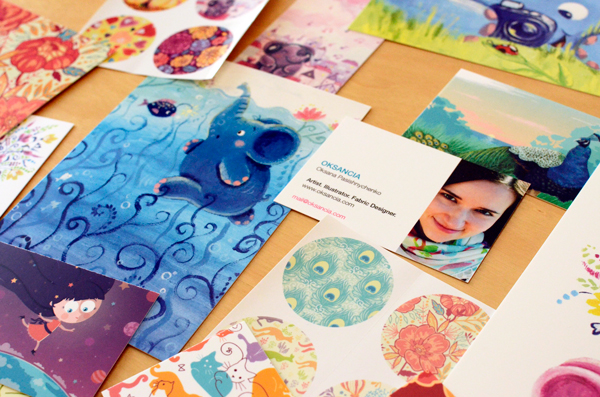 A whole batch of new business cards, postcards and stickers with my art on them appeared in my mailbox :)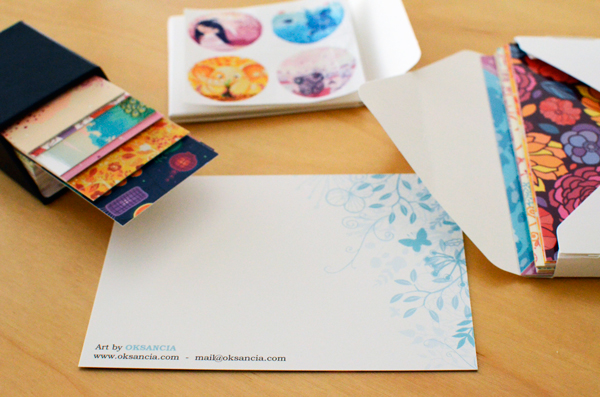 I love receiving packages from Moo! They are always printing wonderful cards and including little surprises in their packaging. I've been using them for years now. It seams that they are always evolving and coming up with new ways to improve their products.
Thanks Moo! :)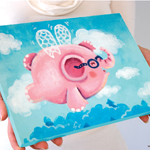 Hey all! How are you doing? :) I am working on my projects and enjoying nice Dutch autumn. I hope everything is fine with you! I think it's about time to announce that Alex and I will be moving this winter around New Year's Day. We are currently living in Groningen, the Netherlands and this winter we will be moving to new and exciting place – Santa Barbara, California. We are really looking forward to new adventures there! :)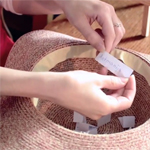 Hey guys! :) I hope your summer is going great! I have plans to work this summer, but I still have lots of fun with my projects and videos every day :) This time I am happy to announce that I have chosen the winner of my Mounted Print Giveaway.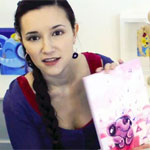 It's time for a giveaway! :) And more importantly it's time for YouTube giveaway! Here is a little video about how you can enter and win my Music Lover mounted print with Rondy the Elephant on the roof! Thank you all who have already taken part! So here we go…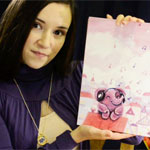 Wouldn't it be cool to have a way to create that canvas 3D look for your art prints? I think so! :) After some planning and exchanging ideas Alex and I came up with a way to mount my illustration reproductions on wooden blocks. The process takes some time, but we are very pleased with the result! Here is a video tutorial with step-by-step instructions on how to create great mounted prints that do not require a frame…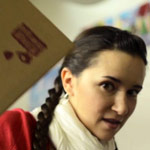 Hey! I managed to fit an elephant in a post envelope! Don't believe it? Just watch my latest video! :) Of course, the elephant is my illustration character Rondy and it sits comfortably on a paper print, but it did fit into my cardboard envelope! True story! I wanted to practice filming and shot this video all by myself – pretty proud :D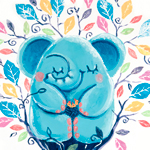 Rondy is making friends while sitting in a tree. Do you know why he is sitting up there? I have the whole story for you [I heard it from Rondy himself] but I will tell you about it a bit later. For now, let's climb the tree with Rondy… Shall we?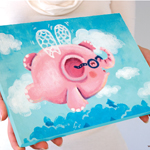 I continue working on my Etsy shops adding new artwork, prints and new exciting products! This time Alex and I developed a collection of mounted prints with my illustrations for both Rondy and OptimisticArt Etsy shops! We are very happy how they turned out! The wonderful thing is that you can hang them on your wall the minute you take them out of the package! :)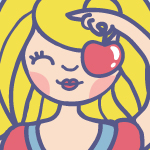 Finally my second Etsy shop is up and running! :) I decided to wait till my first shop Rondy the Elephant is set up and then open this new one for a selection of my digital illustrations. At the moment I am in the process of stocking up the shop with archival giclee prints in A4 size, but there are also other sizes available! I received very nice feedback from my 100 Elephants and 33 poems project, I hope you will enjoy this little illustration collection as well!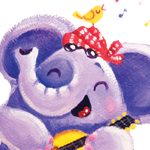 Rondy the Elephant loves to do all kinds of different things and one of his favorites is music. He plays the guitar like a rock star, he uses his trunk like a saxophone and his round belly like a drum. If he could do it all at the same time, he would be a true one-elephant-band :) Or maybe he can… Hm! I'll have to pitch him this idea ;) Here is my mini series with Rondy the Elephant as musician.