Posts Tagged 'Personal'
---
Great news here!!! In just a couple of weeks Alex and I will be welcoming our first baby! So excited about this wonderful change in our lives…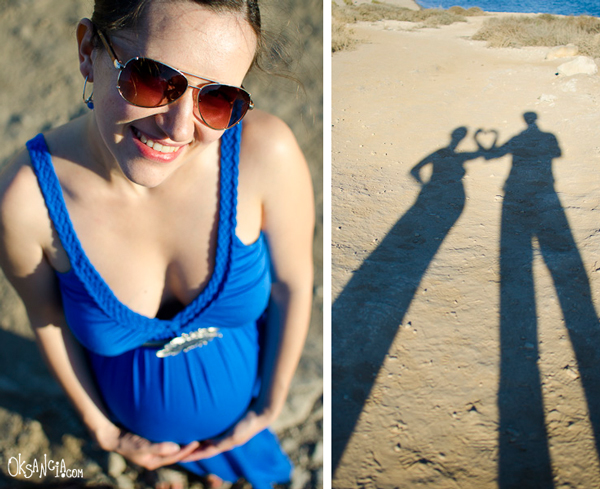 Here is my baby bump at 5 months pregnant taken in downtown Santa Barbara: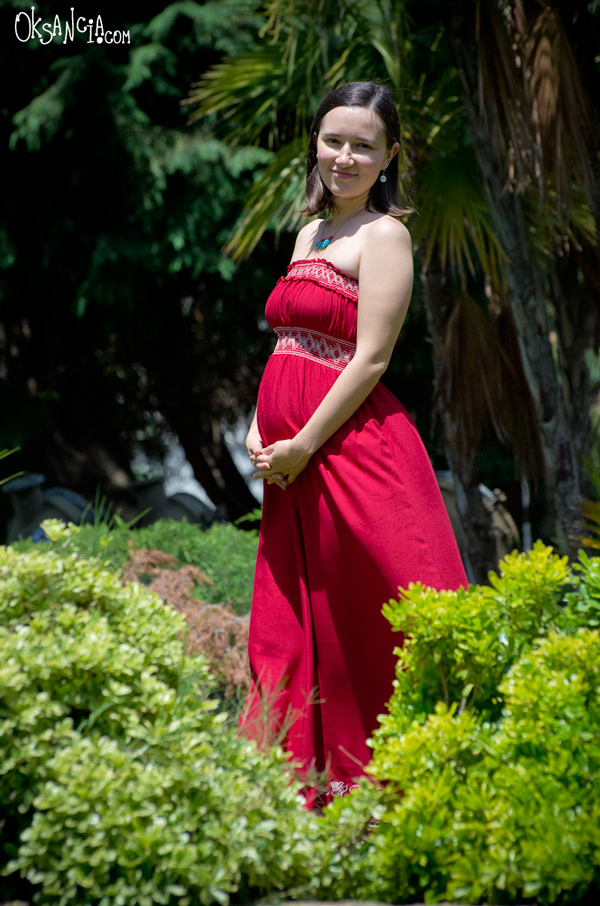 And at 8 months taken by the ocean at Goleta pier: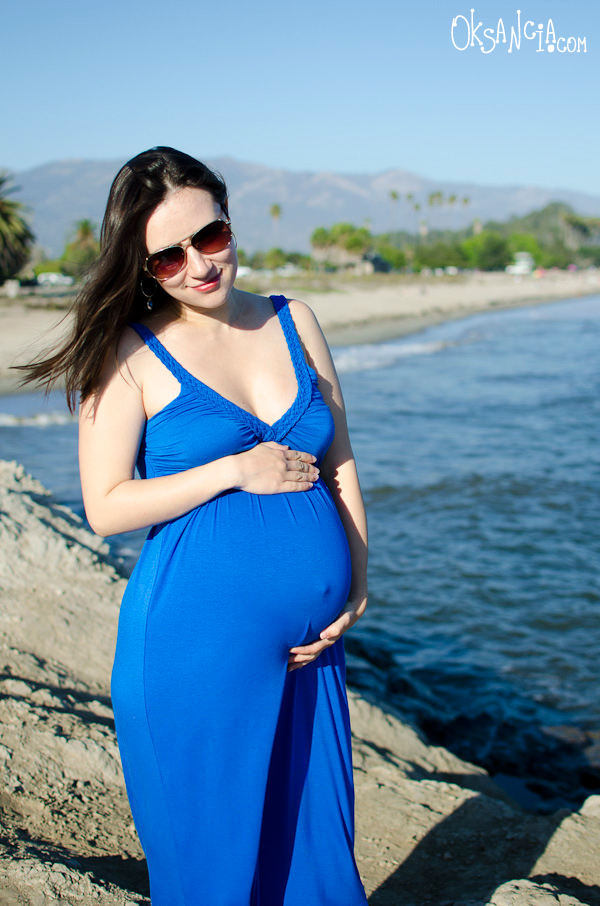 I've been feeling good, except for normal pregnancy related inconveniences, and have been working through these last months focusing on my micro stock portfolio. Of course, as we near the due date, I am changing my work routine… Hope everything goes well :)
Today I want to share a little bit of the beauty that we see every day in Santa Barbara… It is full of nature gems and here is one of the most exciting ones: monarch butterflies migration.
Every winter thousands of beautiful monarch butterflies migrate to Coronado Butterfly Preserve in Goleta, California. It is an amazing experience to see them in clusters on eucalyptus trees at the Elwood grove. Coronado is the largest Monarch butterfly over-wintering groves in California. 2012-2013 butterfly season Alex and I are lucky enough to live just a couple of minutes away from this natural treasure. So beautiful!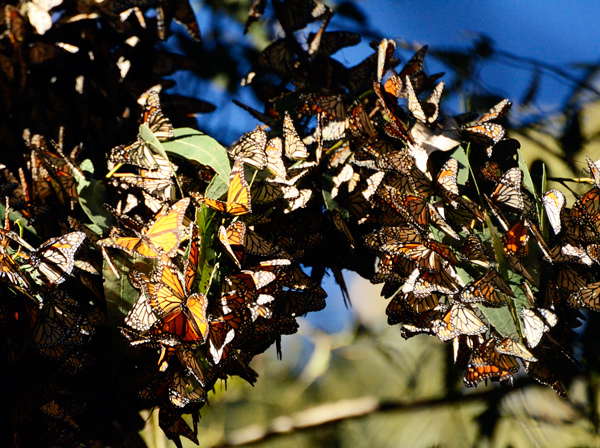 Monarch butterflies can not survive cold winters, so they travel in masses up to 3000 miles to small groves along the California coast. How lucky are we to be able to see these spectacular creatures…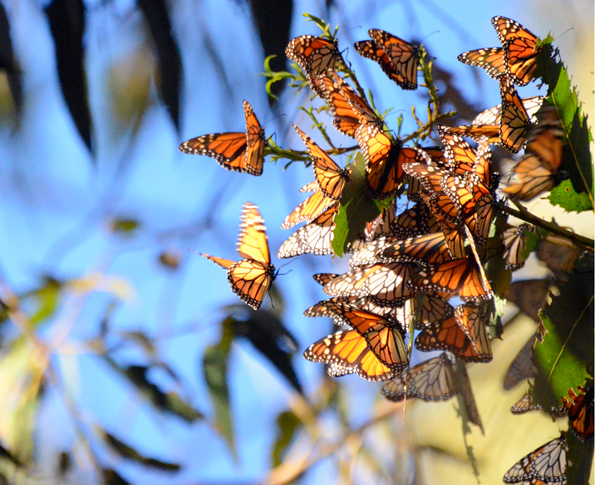 Video and photography by Alex Mikhnenko, my husband. Editing by me.
Here is my recent butterfly seamless pattern design inspired by this little wonder. I hope little traveling butterflies come again next year…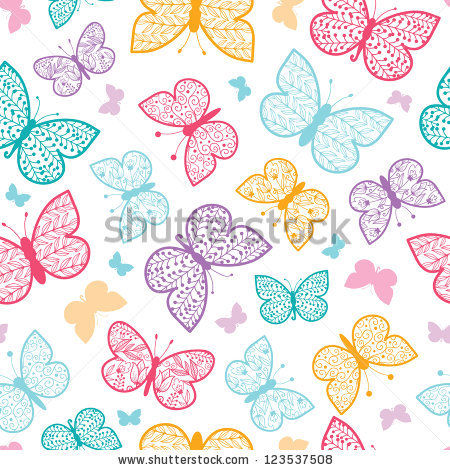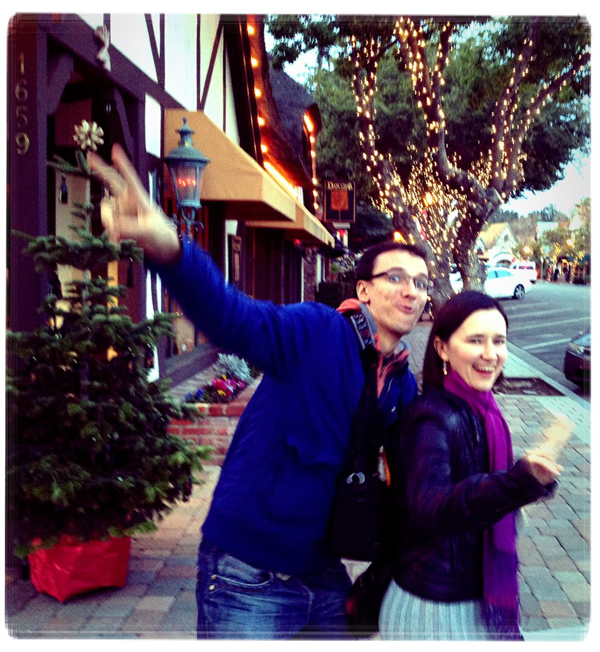 Hi everyone! I hope you enjoyed your holiday season. Alex and I surely did! :) We had lots of fun during Christmas and New Year time in Santa Barbara with our old and new fiends. The weather in Santa Barbara surprised us so much – it seams that from autumn it got directly to spring!!! I LOVE it! After a couple of rainy days everything just turned green. Wow! With all the flowers and green grass it is hard to forget it's the middle of winter ;)
I am back to work for the last couple of days uploading old/new images to various websites. I try to create new patterns too, so stay tuned for fresh images ;)
In the meantime, here are a couple of pictures from winter Santa Barbara…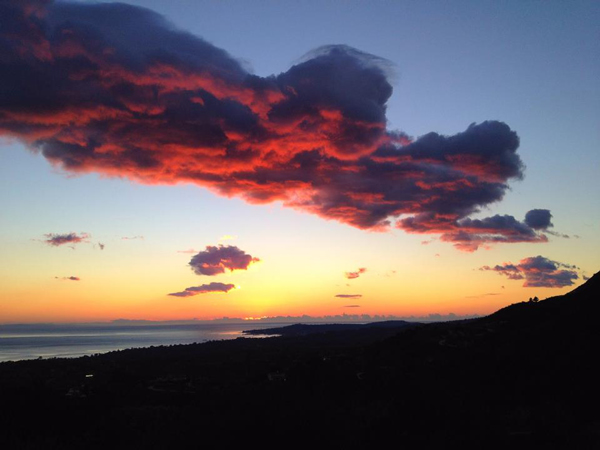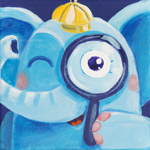 It's official! I have temporarily closed both of my Etsy shops Rondy the Elephant and Optimistic Art while I am finishing up in Groningen and moving to California. I am not sure how long it will take, but I'll keep you posted :) Thank you, all my lovely Etsy customers! While I'm packing, check out my Spoonflower Fabric Shop and my iStockphoto Vector Seamless Patterns and Illustrations shop. Greetings from my Groningen studio (for now) :D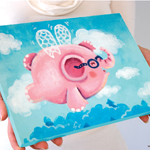 Hey all! How are you doing? :) I am working on my projects and enjoying nice Dutch autumn. I hope everything is fine with you! I think it's about time to announce that Alex and I will be moving this winter around New Year's Day. We are currently living in Groningen, the Netherlands and this winter we will be moving to new and exciting place – Santa Barbara, California. We are really looking forward to new adventures there! :)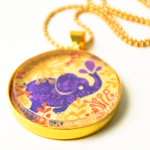 I am having fun painting today. Finally, after my Easter break and these last couple of days sorting things through in my studio… I got inspiration from my little purple elephant I am wearing right now. Here it is!