Posts Tagged 'patterns'
---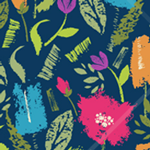 Let me tell you that coming out with new styles for my patterns is my favorite part of designing! When I am busy with one style I already dream of starting a new series with a new look :) It was this way with my painted patterns series I created recently for my iStockphoto portfolio…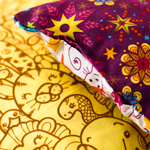 I've been pretty busy lately working on my new seamless patterns for my collection and making a children's book (Yep! But about that later). I still couldn't help myself playing around with Spoonflower Fabric swatches with my designs I told you about earlier. I came up with a couple of quick DIY projects with fabric to try out my patters. It helps a lot! I have already a couple of new ideas for next fabric collections. Check out also more handmade goodies with my fabrics.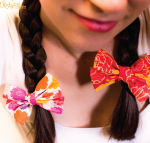 Hey all! Just stopping by to show you a couple of little accessories I made while playing with  Spoonflower fabric swatches with my designs. I think that a lot of my things could use some serious "cheering up"… Hope they bring a bit of color into your day too!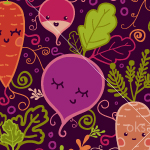 I must admit that I wasn't very keen on vegetables as a kid, however now I get more and more into eating my veggies and I'm loving their taste and wonderful colors! That is why when the next Spoonflower fabric design contest came along, I was so thrilled to whip up these little growing root vegetables. I hope you like them! :)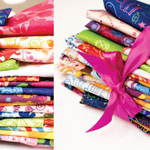 I am happy to be back to work after a very packed with events week in Ukraine. All the traveling made a good computer brake and the weather was just wonderful… I only wish we hadn't gotten so cold during our fishing morning. Instead of catching a fish we caught a cold :) Well, live and learn… Anyway, I have some very exciting news: my first 61 fabric swatches from Spoonflower arrived while we were away and let me tell you, I am having so much fun with them now! Check them out…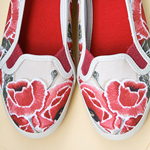 Hello again! :) I am back to tell you about my new exciting online shop – Oksancia's Shoes. I reorganized my old Zazzle shop to make room for new keds shoes designs with my seamless patterns and illustrations. I put together a little collection of fun and comfy shoes perfect for fall season. PLUS there is a 15% "back to school" discount on right now! Take a look…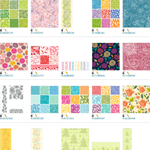 In August 2010 I started my seamless pattern project and decided on a goal to make 500 patterns  for my iStockphoto portfolio by the end of 2011, but funny thing is that I reached my goal in exactly one year :) Yay! Now is August 2011 and I can honestly say that pattern project is the most rewarding and exciting project I have ever had. Can't wait to see what second year of patterns brings…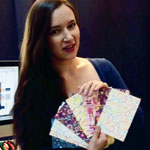 Hi all! I've had lots of fun creating new patterns recently and in this YouTube video episode I show you my seamless patterns inspired by your suggestions and ideas! Thank you for helping me reach 500 seamless patterns! I'm almost there!:)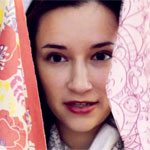 Yesterday I posted this video on my YouTube channel asking for your pattern ideas. I received many comments from you guys! Wow! You are full of great creative ideas! Thank you so much for your help! The achievement of my goal of creating 500 vector seamless patterns for my iStockphoto portfolio this year is getting closer and closer every day. Your ideas surely help a lot with making it possible! Here is the video…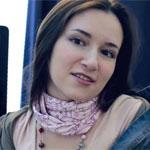 Hey all! How are you doing? Hope your summer is warm and beautiful! It's been pretty chilly and rainy here in Groningen so I decided to show you a couple of scarves I made… They are special scarves because they are made with custom printed fabric with my own vector seamless patterns on them! Check them out in my this week's YouTube video.