Posts Tagged 'News'
---
If you are thinking of selling your repeat pattern designs or other artwork on Zazzle products, then this video is for you.
* This video is not sponsored by Zazzle. it is based only on my own experience as an artist and a designer. I do use some affiliate links in this post that help support my work.
I'm so happy to have hit an awesome milestone of 500 subscribers on my YouTube channel: Oksancia! Yay! Thank you so much, everyone, for making it happen! I really appreciate your support and encouragement! To show you how much I appreciate it, I am giving away 1 mousepad featured in this video: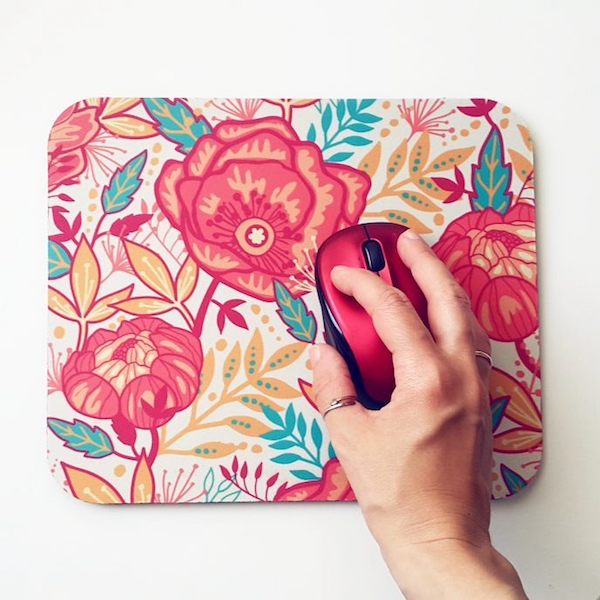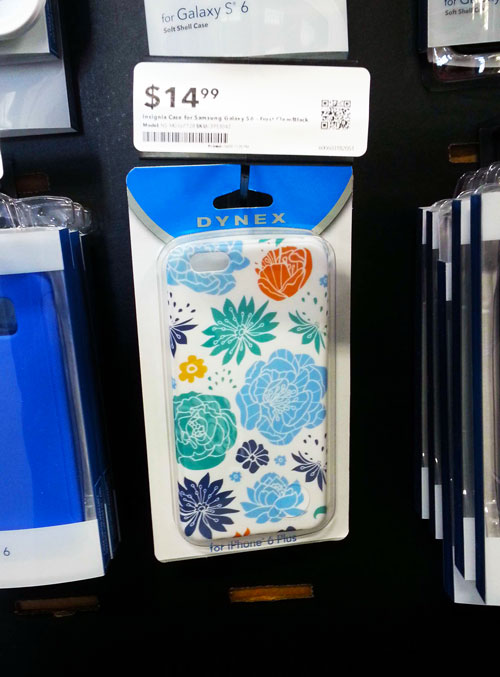 Last Sunday Alex, little Olivia, and I all walked into Best Buy to recycle some old batteries and the first thing I saw when walking into the front door was my pattern on a phone case! It was the first time I encountered my artwork by chance at a store while shopping :)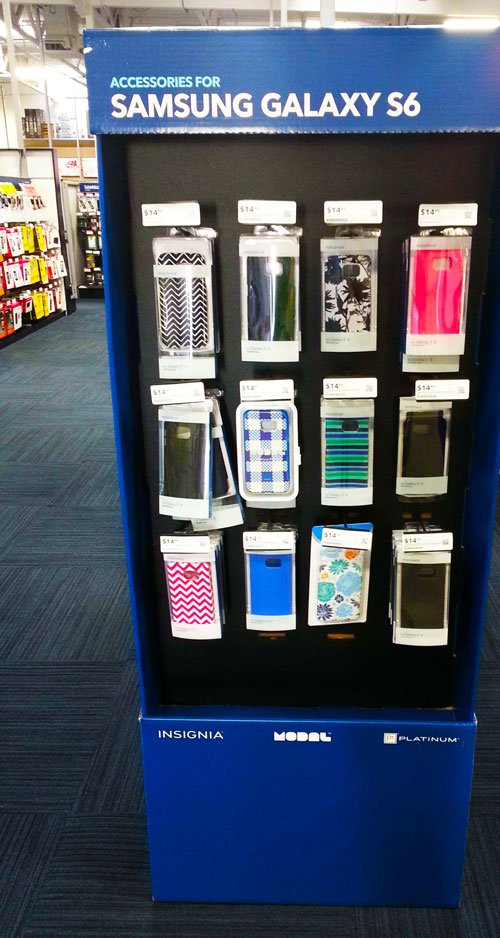 The brand of these phone cases is Dynex and I couldn't find my particular design online, but they were available in a couple of locations at our Goleta, California Best Buy electronics store. I am very excited to bump into my work in real life and just 3 minutes away from my home.
This is the floral pattern design that is featured on this Dynex case: Vector blue and yellow flower silhouettes seamless pattern background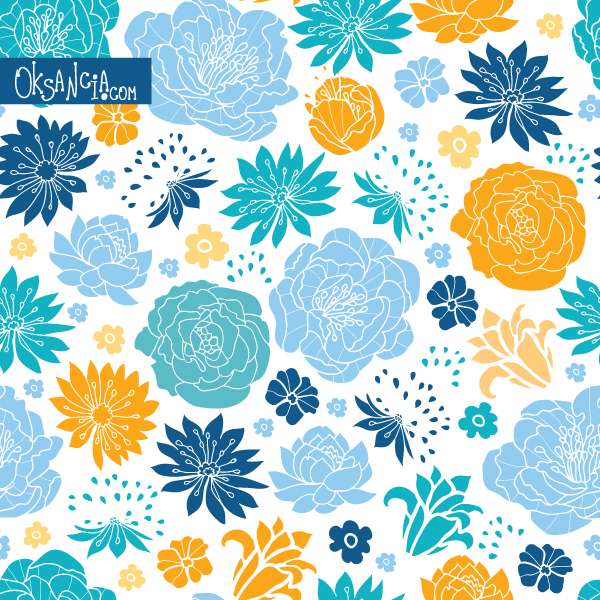 Hope to see more of my artwork out there on the store shelves. I should probably go shopping more ;)
Great news here!!! In just a couple of weeks Alex and I will be welcoming our first baby! So excited about this wonderful change in our lives…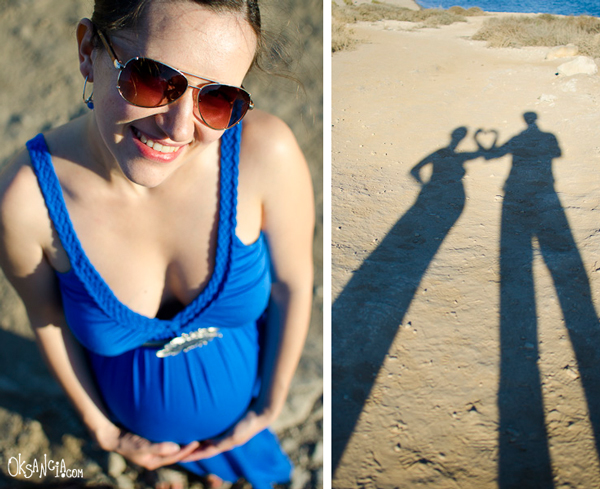 Here is my baby bump at 5 months pregnant taken in downtown Santa Barbara: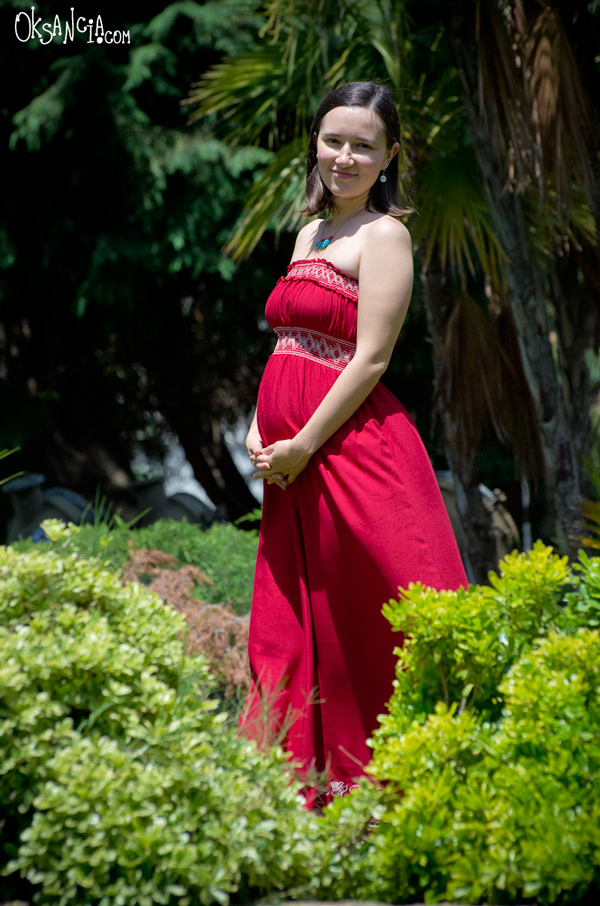 And at 8 months taken by the ocean at Goleta pier: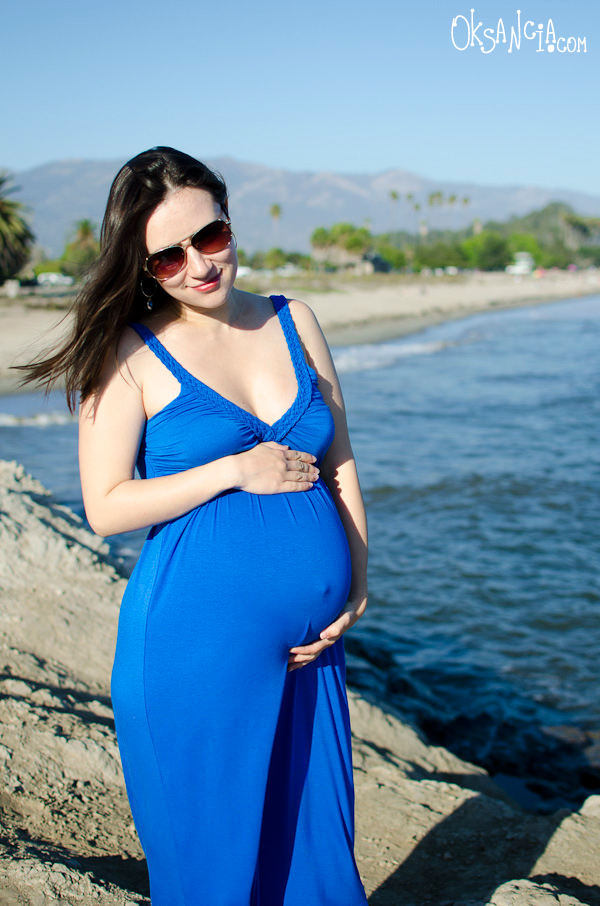 I've been feeling good, except for normal pregnancy related inconveniences, and have been working through these last months focusing on my micro stock portfolio. Of course, as we near the due date, I am changing my work routine… Hope everything goes well :)
So excited! I have just signed the contract and started working on a new children's book!!! :) I'm not going to say much at this stage, but the work is going and I am loving it…
Here is a little sneak peek detail of the first spread I finished – a surprised little fish :) It's not the whole illustration, just the part of it ;)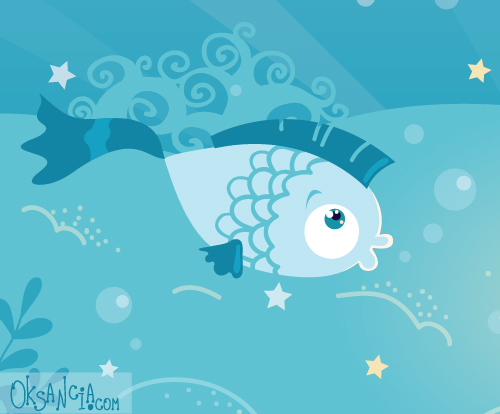 I wish you all a great creative week!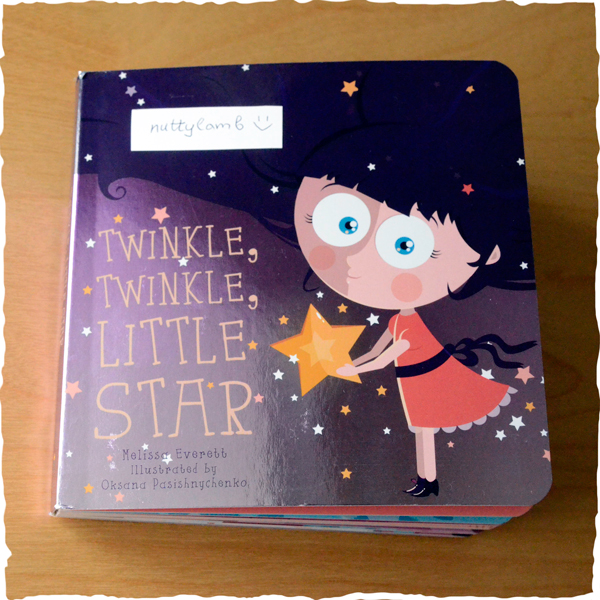 Congratulations, Nuttylamb, on winning a signed copy of my Twinkle, Twinkle, Little Star children's book! Yay!!! I hope you will enjoy your new book!

I will be emailing the winner to find out the details and to mail her new book very soon.
Thank you very much, all the wonderful people, who commented on my video announcing the news about first children's book illustrated by me! Many thanks for all your support and encouragement!!!
A couple of weeks ago I had a pleasure to be interviewed by lovely Virginia Kamau for her NjeriDesigns blog. Virginia is a fellow surface pattern designer from Sweden. Her patterns are vibrant, expressive and colorful. I always enjoy reading her blog which is filled with lots of inspiration.
Virginia asked me a couple of questions about my pattern design work. You can read the interview here.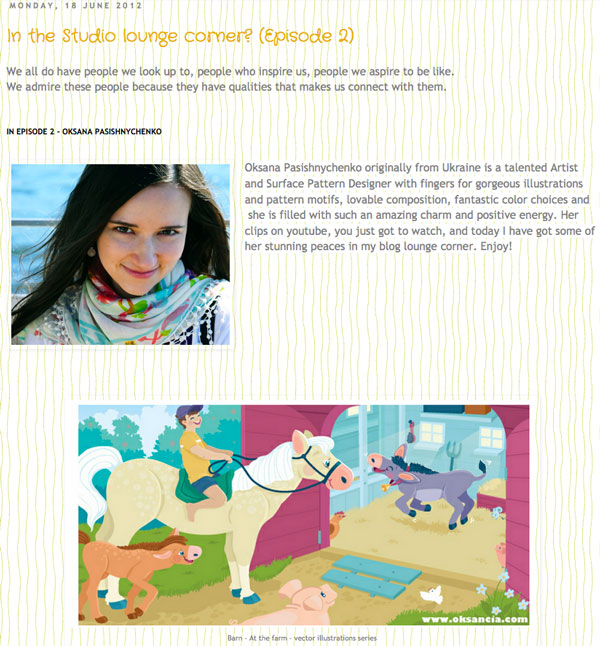 Long time no see!
Hello again and greetings from Santa Barbara, California!!! :) Alex and I moved here in March and we plan to stay for a while. During the last couple of months we've been settling in our new place, looking around and enjoying the wonderful weather… It is definitely much more hard for me to stay at my computer with the weather this great, hence the lack of updates from me ;) But I finally got my work authorization for the USA and ready to get back to work.
How are you guys doing?
Hugs! Oksancia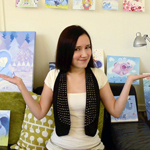 Yep! Finally a new video! Sorry for a big pause in uploading my videos, but I'll try to get better and come up with something fun for you! I hope you like it! Let me know what you think of my Rondy paintings! :)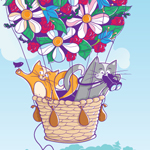 A couple of my vector illustrations were added to Vetta Collection on iStockphoto just yesterday. I wonder if it will bring more views and positive exposure to those images selected and my portfolio in general. My microstock illustrations that belonged to previous version of Vetta were selling moderately good. Interesting to see how it turns out this time.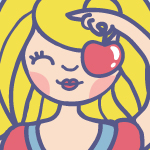 Finally my second Etsy shop is up and running! :) I decided to wait till my first shop Rondy the Elephant is set up and then open this new one for a selection of my digital illustrations. At the moment I am in the process of stocking up the shop with archival giclee prints in A4 size, but there are also other sizes available! I received very nice feedback from my 100 Elephants and 33 poems project, I hope you will enjoy this little illustration collection as well!