Posts Tagged 'Istockphoto'
---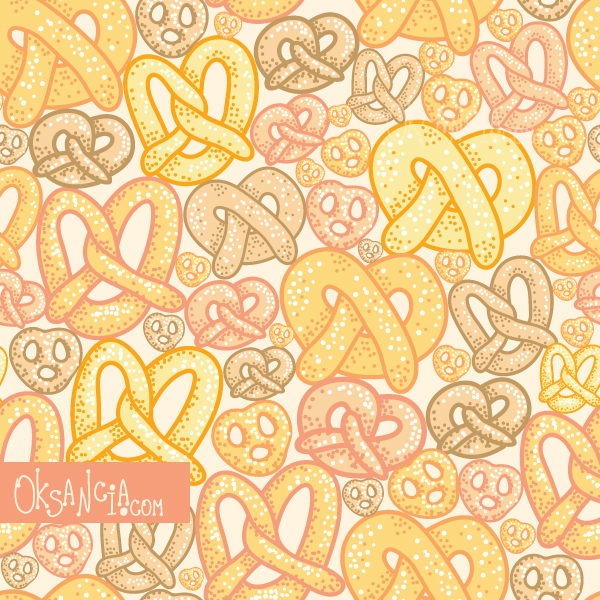 I've been making a big bunch of new seamless patterns for my iStockphoto portfolio and my Spoonflower fabric shop over the last weeks and I realized that I haven't shared them with you yet. So here is one of my recent designs filled with yummy pretzels :)
Hope your weekend is going to be yummy as well ;)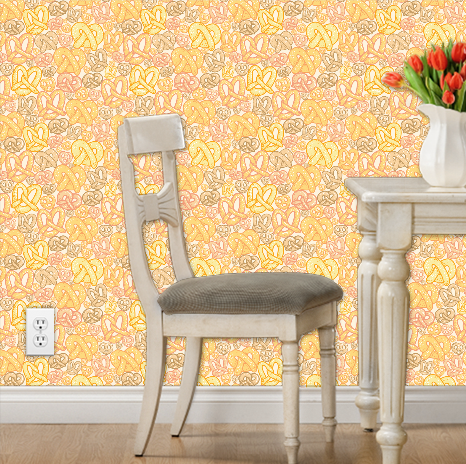 UPDATE: As a couple of people have asked me about this design, I made my pretzel pattern available for sale on fabric, wallpaper and wall decals in my Spoonflower shop! Enjoy! :)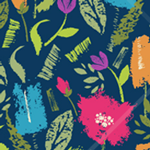 Let me tell you that coming out with new styles for my patterns is my favorite part of designing! When I am busy with one style I already dream of starting a new series with a new look :) It was this way with my painted patterns series I created recently for my iStockphoto portfolio…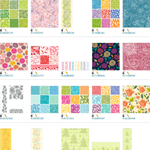 In August 2010 I started my seamless pattern project and decided on a goal to make 500 patterns  for my iStockphoto portfolio by the end of 2011, but funny thing is that I reached my goal in exactly one year :) Yay! Now is August 2011 and I can honestly say that pattern project is the most rewarding and exciting project I have ever had. Can't wait to see what second year of patterns brings…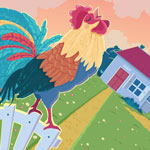 Hi all! After a nice weekend away I am having a pretty busy work week with lots of new seamless patterns and a couple of old/new vector illustrations. Here are some digital illustrations from a new vector series on my iStockphoto portfolio – Farm Animals. I am adding new images regularly so there are more to come :) Hope you like them!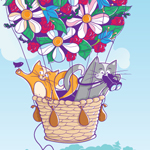 A couple of my vector illustrations were added to Vetta Collection on iStockphoto just yesterday. I wonder if it will bring more views and positive exposure to those images selected and my portfolio in general. My microstock illustrations that belonged to previous version of Vetta were selling moderately good. Interesting to see how it turns out this time.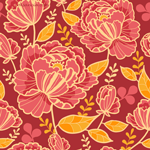 What a great weather it is today! I do hope the sun stays and brings more warmth very soon :) My spring mood as definitely helped me with my new floral seamless patterns series for iStockphoto. These decorative flowers are a pleasure to work at! For this vector series I got inspired by wonderful kimono fabrics of Japan with their bold flowers, vivid colors and golden highlights.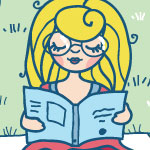 November 2010 has been a very productive month! On its last day I wanted to share with you three of my latest vector illustrations from the "Figures Of Speech" series. The theme has been inspired by the topic of this month's iStockphoto Vector Challenge. I chose three of my favorite figures of speech and came up with a cute blond character to star in the English language adventures :)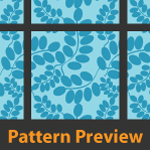 I am happy to present a brand new tool for microstockers worldwide –  Pattern Preview bookmarklet, which shows the tiled preview of any microstock seamless pattern with one click inside your browser window. It is absolutely free and everyone can easily install it.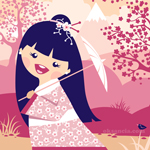 I couldn't help to take some time off my current project and create these three illustrations inspired my Japan and cherry blossoms. Little Haruka is walking in the beautiful cherry garden. Come join her there! :)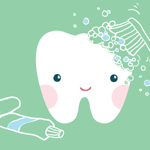 I've been working a lot for the last couple of month. Got a pretty big project, which I'm totally excited about, but it is still not the time to share it here…  Oh, the waiting… Meanwhile I'm drawing a lot on my Cintique and looking through the piles of reference material :) Really love the process…