Posts Tagged 'illustrations'
---
Happy to share with you spread 5! It appears that our Star Girl has a little baby sister whom she enjoys spoon feeding :) And their favorite meal is … star cereal, of course ;)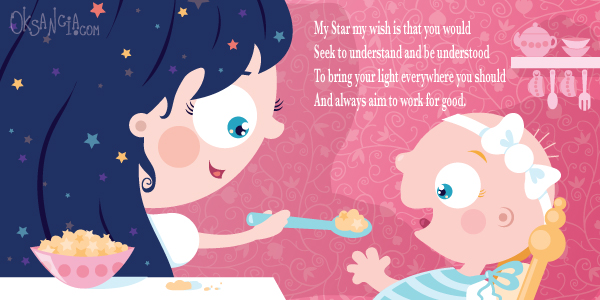 And here is just finished illustration on my iMac screen together with my sketch. Hope you enjoy it!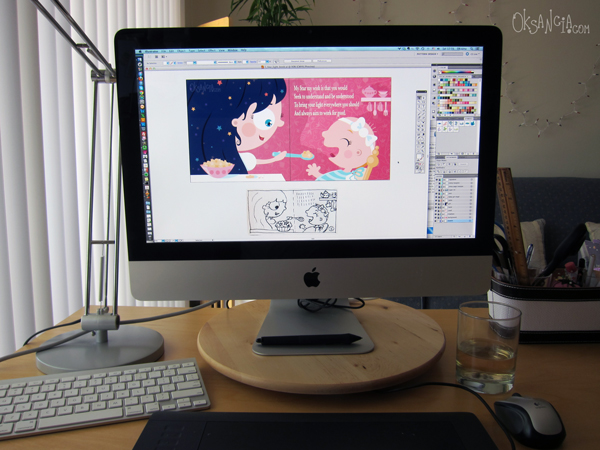 Wishing you all a great weekend!
Spread number 4 is about a little girl who is trying to be a pop star, giving performances to her family and friends :) Do you recognize yourself? ;)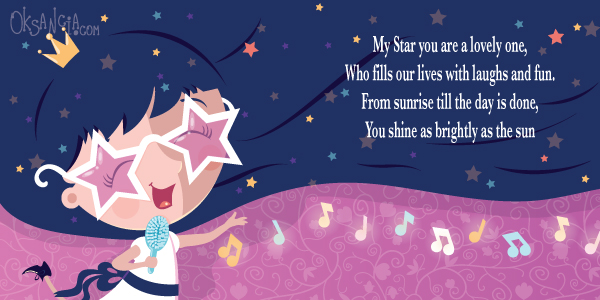 When I was little, I was always too shy to sing in front of people, but I did sing into a hair brush pretending it was a microphone when no one was around :)
Here is spread number 3 of a new book I am illustrating. What do you think?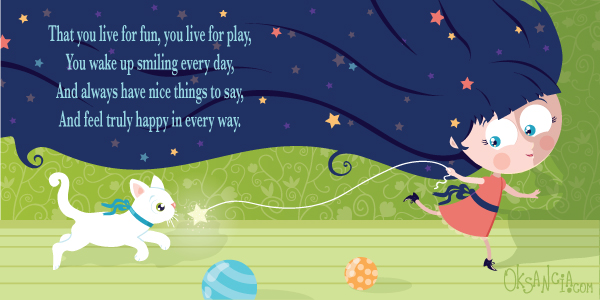 In this illustration Star Girl is playing with her white cat chasing a star on a string :) While I was writing this post I suddenly realized that this kitten looks very much like my parent's cat ;) Funny that I didn't see that before!
Second spread is here! How do you like it?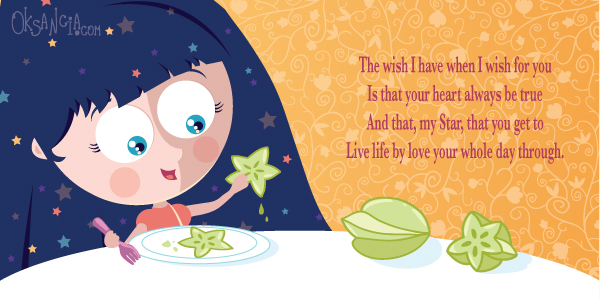 My idea is to show Star Girl character exploring different things shaped like a star. In this one she is eating a star fruit :) For me personally star fruit is one of the exotic treats I got to experience only as an adult. I have always liked the cute shape of it… I remember as a child seeing star fruit on TV I would imagine a new taste for it and when I finally got to try it for the first time, it, of course, tasted totally differently from how I thought it would :)
This is spread 2 of Star Light, Star Bright children's book I am illustrating for Flowerpot Press publisher. Here is Spread 1.
Hope your week is going great!
I am working on a new children's book! Yay! It's a second book in the series of my Star Girl books. The first one is Twinkle, Twinkle, Little Star book which was published by Flowerpot Press publisher and it's available for sale here. I'm so excited to announce that now I am illustrating a Star Light, Star Bright poem with the same main character – cute long haired girl-star :)
Here is me in my home studio working on this book…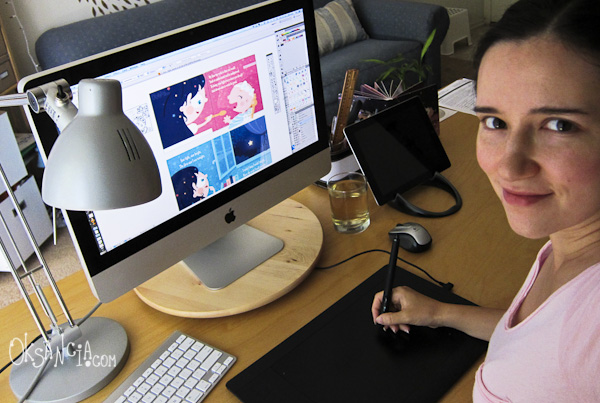 I'm so happy to show you my work in progress pictures so here is the sketch for the first spread.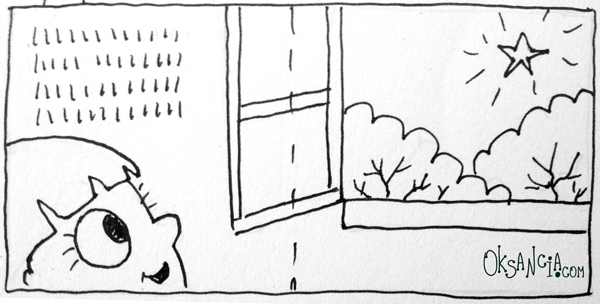 And here is the final vector illustration: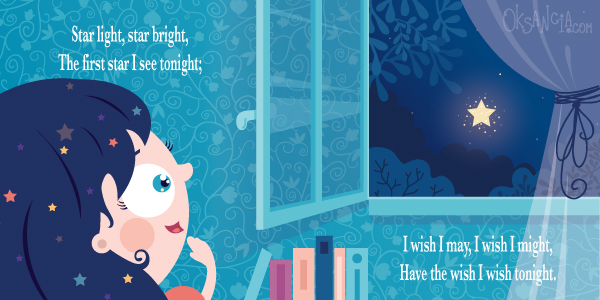 Can't wait to see the book in print. I've been imagining it on my shelf already ;)
What do you think of spread one? :)
P.S.
Happy Fourth of July to all our American friends! Alex and I plan to go see fireworks tonight. How about you?
This spring is being a busy one for me :) But "good busy". Just finished the first project in, hopefully, a series and it is a very exciting one. I can't tell you more at the moment, but here is a little preview of two characters – two adventurous, little buddies…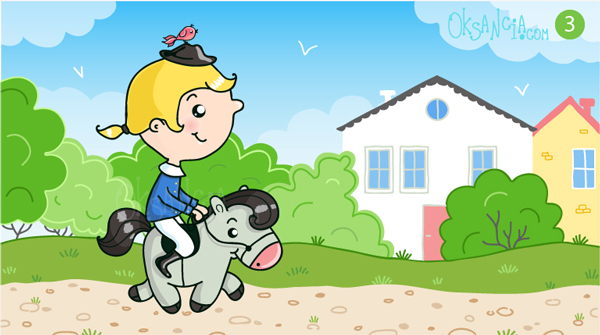 I hope you too are having a productive week!
Oksancia
So excited! I have just signed the contract and started working on a new children's book!!! :) I'm not going to say much at this stage, but the work is going and I am loving it…
Here is a little sneak peek detail of the first spread I finished – a surprised little fish :) It's not the whole illustration, just the part of it ;)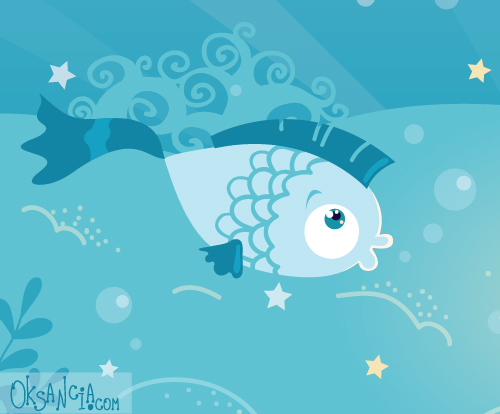 I wish you all a great creative week!
Another wonderful use of my vector image that I found on Google Images search! These are a set of wedding invitations: invites, envelopes and RSVP cards designed by talented graphic designer Lindsay Johnson of San Diego, California using my little peacock feather vector element. She even made a seamless pattern out of my feather to go on the inside of the envelope and as a border on RSVP. Very nice!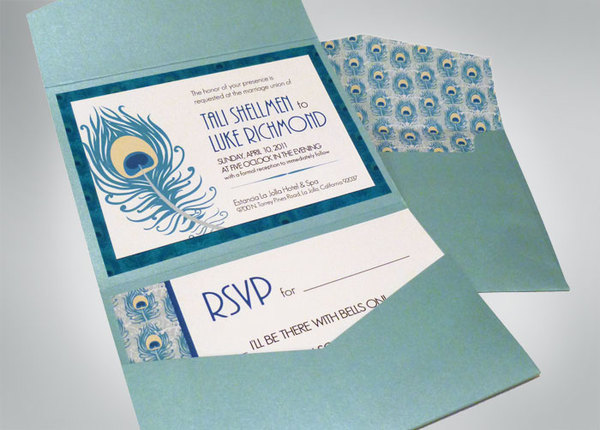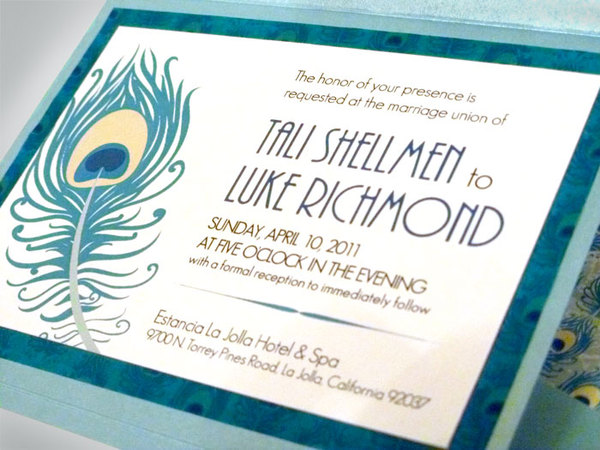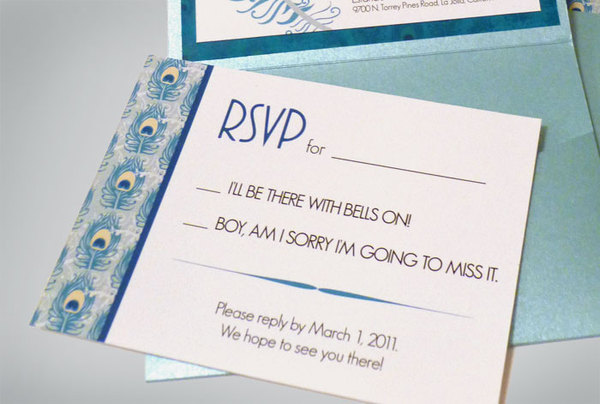 I hope Bride and Groom had a wonderful wedding day! :)
And here is my vector feather for sale on my iStockphoto portfolio: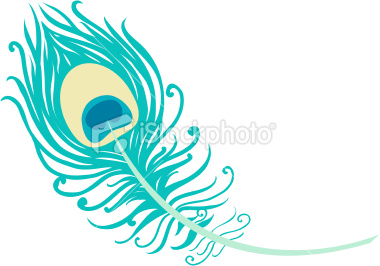 Hope you are all having a great week!
Oksancia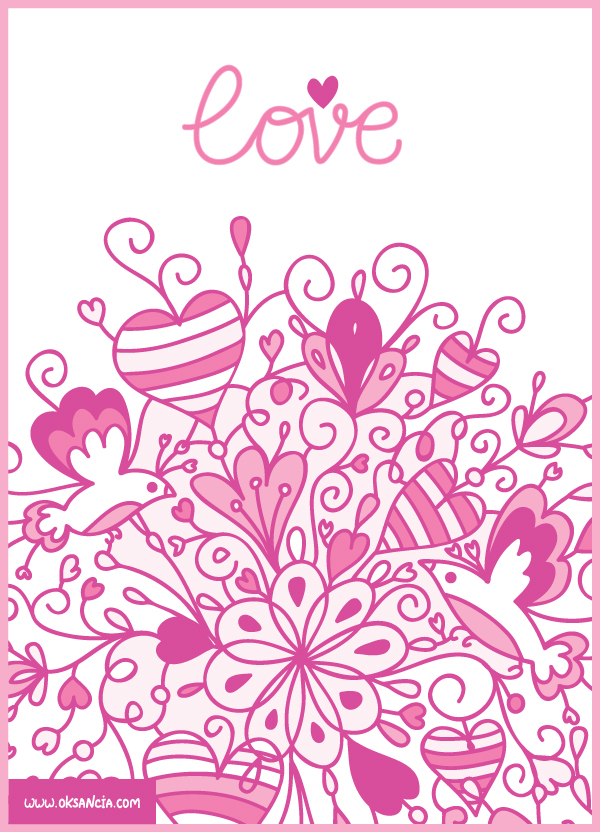 Happy Valentine's Day, everyone!!!
I want to share some love with all the wonderful people who support me and my work, so I designed this little freebie printable card for you.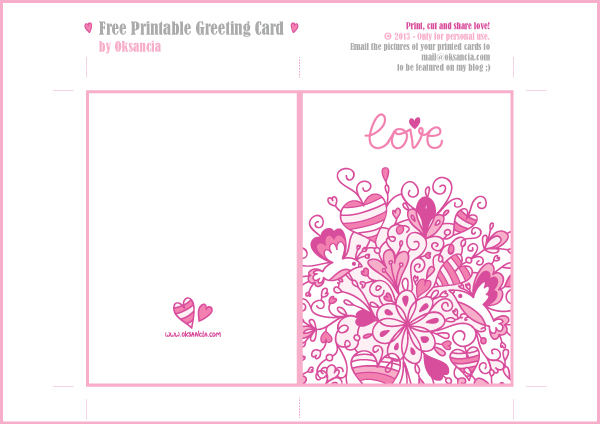 You can download it by clicking on the picture, print it, cut it out, fold it and share love with someone!
Enjoy!
This card is for personal use only. If you email me the picture of the printed card, I will feature it on my blog.
Have a great, full of love, day!
I am very happy to announce that the first children's book illustrated by me was published in the USA! Yay! :)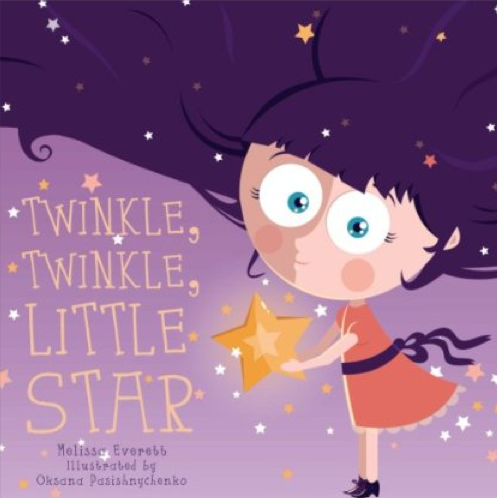 It is called Twinkle, Twinkle, Little Star. The poem was written by Melissa Everitt. It is based on a very famous, old English lullaby by Jane Tailor.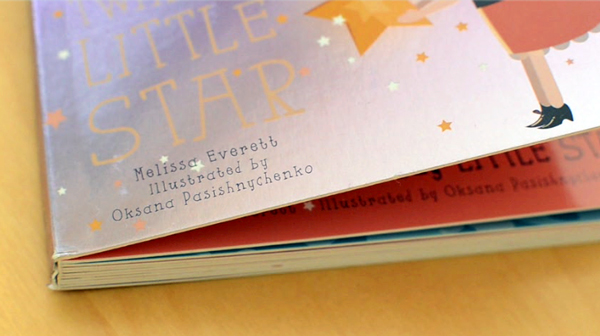 Flowerpot Press publisher did a great job printing the book. It is a square hardcover printed on a heavy cardboard with rounded corners. I especially like that parts of the cover are mirror-like.I really enjoyed working with Patrick and Steph from Flowerpot press publishing house on this little nursery rhymes book.