Posts Tagged 'Handmade'
---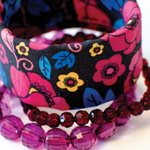 As the autumn goes by with its vibrant colors and dancing leaves, I find myself again being drawn to my colorful fabric swatches. I designed and ordered them at Spoonflower. Playing with my fabrics and coming up with new ideas for my little DIY sewing projects brings me much joy… Look! Look what I made this time :)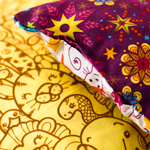 I've been pretty busy lately working on my new seamless patterns for my collection and making a children's book (Yep! But about that later). I still couldn't help myself playing around with Spoonflower Fabric swatches with my designs I told you about earlier. I came up with a couple of quick DIY projects with fabric to try out my patters. It helps a lot! I have already a couple of new ideas for next fabric collections. Check out also more handmade goodies with my fabrics.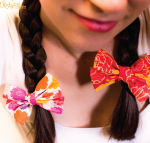 Hey all! Just stopping by to show you a couple of little accessories I made while playing with  Spoonflower fabric swatches with my designs. I think that a lot of my things could use some serious "cheering up"… Hope they bring a bit of color into your day too!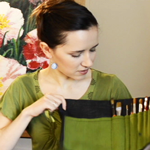 Hey guys! Here is my newest video and this time I put together a little tutorial for you! It is partially video, partially vector animation… Let's get crafty and make a handy roll organizer for art brushes, pencils, other art supplies or even your makeup brushes. No matter what you are going to store and "organize" in it, the most important thing is to have fun! :)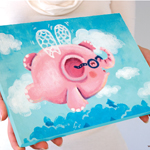 I continue working on my Etsy shops adding new artwork, prints and new exciting products! This time Alex and I developed a collection of mounted prints with my illustrations for both Rondy and OptimisticArt Etsy shops! We are very happy how they turned out! The wonderful thing is that you can hang them on your wall the minute you take them out of the package! :)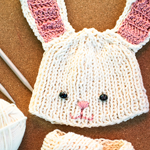 I just loved designing and knitting this little Baby Bunny set for my little baby niece! :) Hope this little hat brings her luck in the year of rabbit! I made this set some time ago and totally forgot to share it here. So here you go: a bit of warm and soft bunny cuteness for you!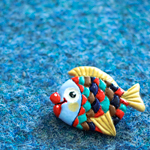 I've always been curious about polymer clay and its possibilities so I decided to try it out for myself :) I had an idea for a cute colorful fish character and wanted to create a little sculpture. Here is the result of my little expreriment – Fish Pin!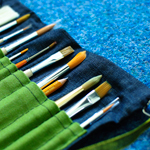 I've been painting more and more at home and at the art class, which I love to do… For this purpose I put together a little collection of art brushes, but needed something to store them and transport them in my purse…