Posts Tagged 'Freelance'
---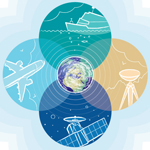 I finally have a chance to share this freelance project I did last winter for Delft Institute of Earth Observation and Space Systems (DEOS) at Delft University (the Netherlands). The task was to create a logo-illustration for the Remote Sensing Symposium the Institute organized in May and incorporate it in flyers and symposium poster design.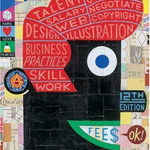 I've just finished reading a very informative book for graphic artists Graphic Artists Guild Handbook: Pricing & Ethical Guidelines. It is full of valuable information about all aspects of everyday work of illustrators and graphic designers and contains chapters about different important issues. This book is rightfully considered the best information source for graphic artists. I agree.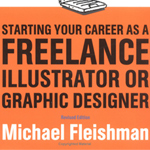 Recently finished an interesting book by Michael Fleishman Starting Your Career as a Freelance Illustrator or Graphic Designer. I found it to be a comprehensive source of information for anyone, who wants to enter the world of freelance graphic art. There are chapters covering the topics from making up your mind about freelancing to organizing your own studio.