Posts Tagged 'Fabric Design'
---
Cari Slings has done it again! :) They came up with these adorable baby and toddler shoes made out of the remnants of the exclusive fabric used for their babywearing slings. And many of them have my designs on them. Yay! :) I love how talented and creative Sarah, the owner of Cari Slings, is coming up with new and fun product ideas. Can't wait for the pictures of little feet in these tiny shoes!
Oh wait! There is one ;)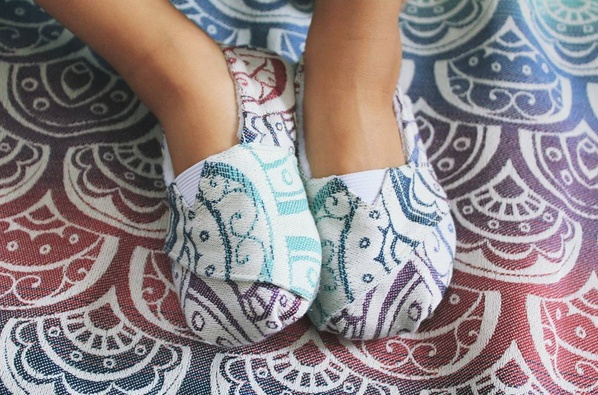 They are made of a brand new fabric I together with my Art Team artist designed for Cari Slings – Oracle from Neverending chapter, which is inspired by the scales of dragon Falcor from The NeverEnding Story movie. Love how comfy they look. I want a pair too. Not only for my little Olivia, but for myself ;)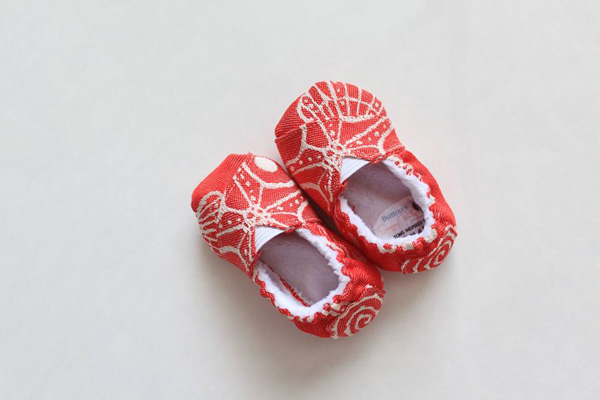 There are little shoes made of Under The Sea fabric line in different colors, designed by me in 2014.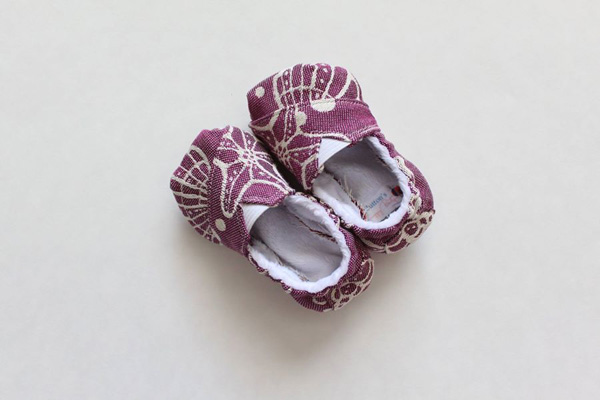 One of my favorite customers Cari Slings babywearing wraps company just annouced a limited edition of awesome new handmade wallets with their exclusive sling fabric. And Yay! My Under The Sea seashell fabric design is among them and in two color choices. So excited! These cute wallets are for sale for a limited time on Cari Slings accesory department over here.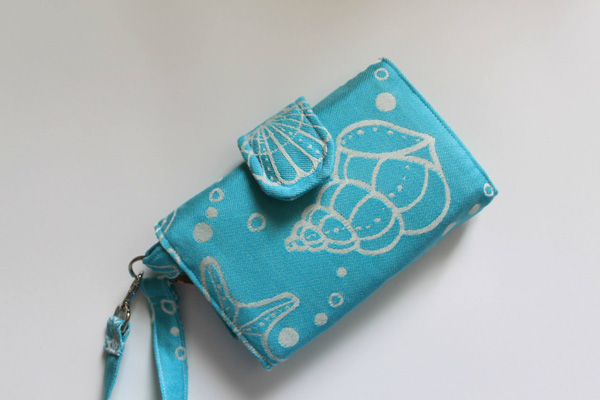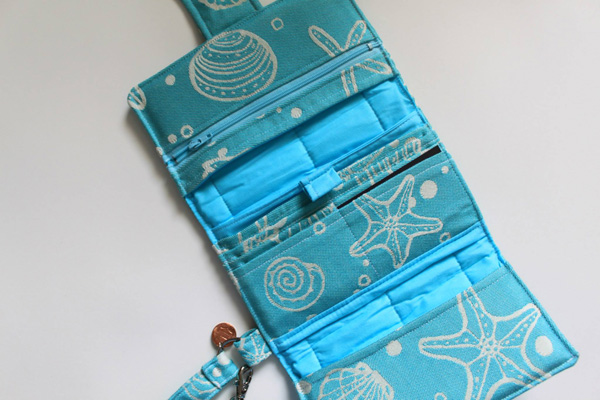 Each wallet is a trifold and measures approximately 5×8″ folded. And I love the little penny tag. In Ukraine we have a superstition of never giving a wallet as a gift without any money in it too. Funny that it's common in other countries as well :)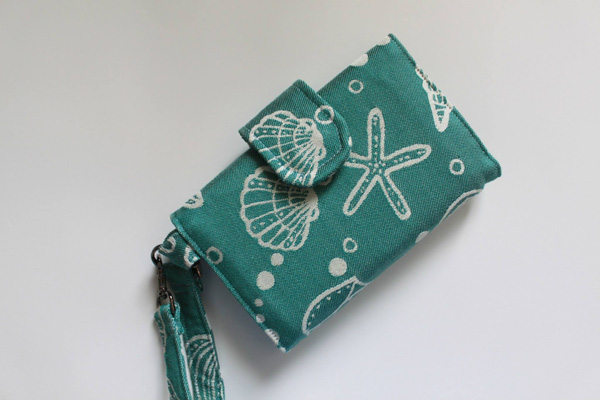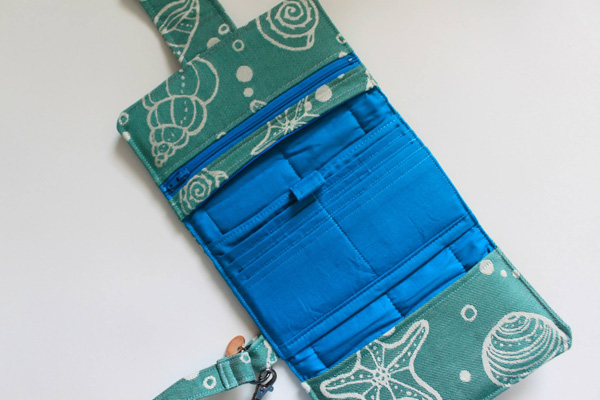 You can read the story about the Cari Slings Under The Sea babywearing slings with my designs here and they are for sale over here.