Posts Tagged 'Etsy'
---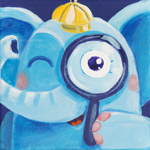 It's official! I have temporarily closed both of my Etsy shops Rondy the Elephant and Optimistic Art while I am finishing up in Groningen and moving to California. I am not sure how long it will take, but I'll keep you posted :) Thank you, all my lovely Etsy customers! While I'm packing, check out my Spoonflower Fabric Shop and my iStockphoto Vector Seamless Patterns and Illustrations shop. Greetings from my Groningen studio (for now) :D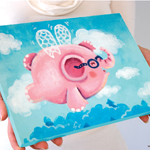 Hey all! How are you doing? :) I am working on my projects and enjoying nice Dutch autumn. I hope everything is fine with you! I think it's about time to announce that Alex and I will be moving this winter around New Year's Day. We are currently living in Groningen, the Netherlands and this winter we will be moving to new and exciting place – Santa Barbara, California. We are really looking forward to new adventures there! :)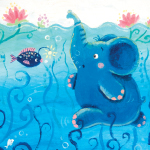 Finally I got to my next Rondy the Elephant illustration! I made this one a while ago, but totally forgot to post it… Oh well, now it's here! And in time for summer vacation, fun adventures and making new friends! :) Hope you like it!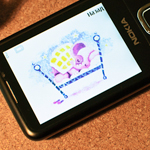 Since I started Rondy the Elephant project many people have been asking me the same question: "Why elephants?" :) There is a little story which explains my affection for these wonderful animals with huge ears and long noses. Here it is!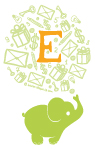 I've been using Evernote for two and a half years now. I love it because it has been exactly what I needed to organize my life: my household, my ideas, my inspiration and, eventually, my work as an artist
. As an added bonus their logo is the picture of an elephant – I adore elephants, as you might have understood from my Rondy the Elephant illustration project
. Evernote has been an invaluable tool for my online business, especially since I have started my first art prints Etsy shop – Rondy the Elephant.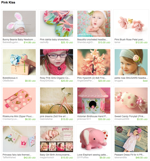 I've been trying my hand at creating Etsy treasuries today! It's a tool to put together collections of things you love on Etsy. Oh my, how many beautiful things one can find over there! :) I had a hard time deciding what to include… After some serious struggle I managed to put together some eye candy for you! Enjoy! :)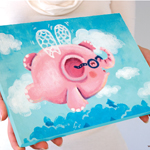 I continue working on my Etsy shops adding new artwork, prints and new exciting products! This time Alex and I developed a collection of mounted prints with my illustrations for both Rondy and OptimisticArt Etsy shops! We are very happy how they turned out! The wonderful thing is that you can hang them on your wall the minute you take them out of the package! :)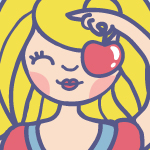 Finally my second Etsy shop is up and running! :) I decided to wait till my first shop Rondy the Elephant is set up and then open this new one for a selection of my digital illustrations. At the moment I am in the process of stocking up the shop with archival giclee prints in A4 size, but there are also other sizes available! I received very nice feedback from my 100 Elephants and 33 poems project, I hope you will enjoy this little illustration collection as well!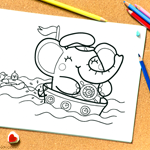 I have just finished my first printable coloring book with the illustrations with Rondy the Elephant! his is the first book in my Rondy series. It features 10 black and white line art illustrations by me, Oksancia, suitable for children of any age. Parents and grandparents are also welcome to join their boys and girls in exploring Rondy's colorful world! :)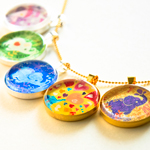 I'm having a blast with my Rondy the Elephant project! This little  fellow inspires me every day :) More elephants to come on my 100 Elephants and 33 poems Flickr gallery and on my Etsy shop too.  One of the side projects I am trying out are my new art pendants. I just love putting together these. This weekend Alex and I had lots of fun photographing them…