Posts Tagged 'Digital'
---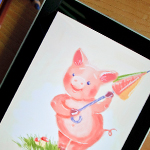 I finally got an iPad after months of waiting! :) It is rather special for me as when I was a child and had troubles falling asleep I would imagine a little TV that I could hide under my blanket and watch all night :) I don't watch TV any more, but iPad is even better with all the Internet, books, sketchpad, photos and much more, that I can now hide under my pillow ;)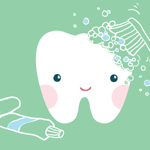 I've been working a lot for the last couple of month. Got a pretty big project, which I'm totally excited about, but it is still not the time to share it here…  Oh, the waiting… Meanwhile I'm drawing a lot on my Cintique and looking through the piles of reference material :) Really love the process…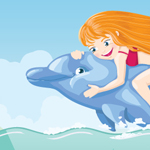 One of my newest vector illustrations on the topic of summer, warmth and leisure… Cute friendly dolphin and a little ginger girl enjoying the sun, water and great company :) Hope it's getting warm very soon!!!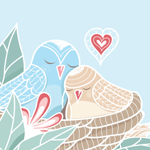 My romantic vector illustration I finished some time ago and was saving it to show you just before St. Valentine's Day… This illustration of a couple of sweet birds in love cuddling in their nest is another vector style experiment and also a pastel colors experiment.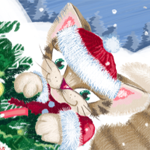 My dear friends, I would like to wish you all a very merry Christmas and a happy New Year of 2010! Thank you very much for all your support and feedback on my work! Every comment and message makes me happy! :) Hope you all will have a wonderful time celebrating holidays and a great beginning of a new year full of smiles and adventures!