Posts Tagged 'Clothing'
---
Ow wow! So honored to have my kangaroo fabric design from my Spoonflower shop to be featured on this adorable coming home from the hospital outfit for a new baby, nicknamed "Roo". I love this whole outfit! So cute!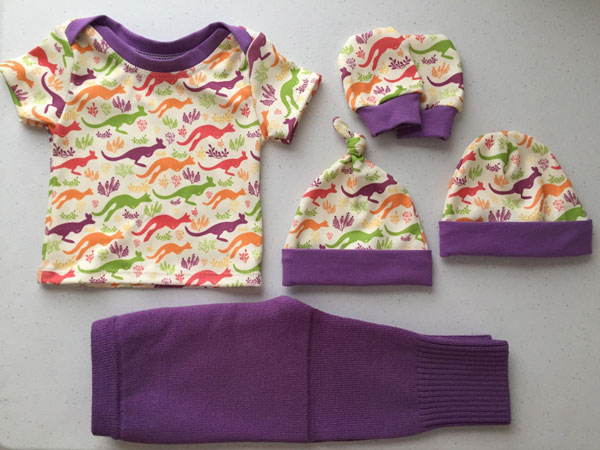 I am myself jumping like a kangaroo from joy looking at this fun and cosy clothing set! ;) It was handmade by Hurley from TurtleLoveShop on Etsy. She makes the most adorable childrens clothing with a lot of fun and colorful fabrics. You can see more of her lovely creations on her Facebook page.
My kangaroo fabric pattern design used in this baby set.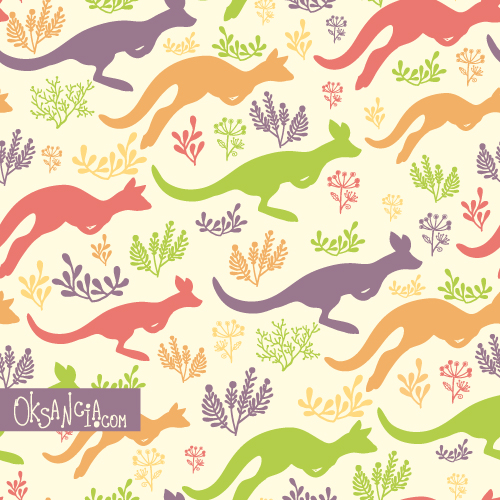 I just love these pictures from Origany cataloque! Cute little girls are sporting outfits with designs on them. I created the bird fabric print you can see on a kimono dress and a corresponding bird and flowers t-shirt print. I talk more about it here.
Can't wait till my baby Olivia is wearing clothes from this collection :) Pretty soon! I have one in 6 to 9 months and she is almost 6 months already. Time flies!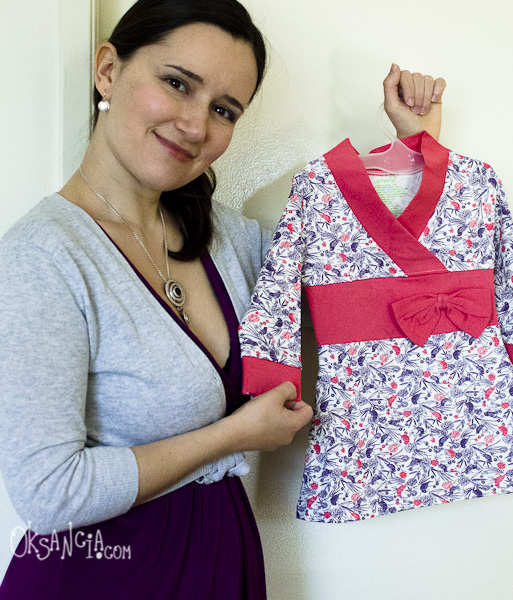 Greetings, friends! Life has been happy, busy and interesting with a new baby around here :) I haven't been posting in a while, but today I finally have a minute to share something very exciting with you. A while back I was contacted by Origany – organic children's clothing company based in San Francisco – to design a fabric for one of their spring lines. It was very exciting to work with them on a birds and flowers inspired design with an Oriental vibe. Here is the final artwork they chose: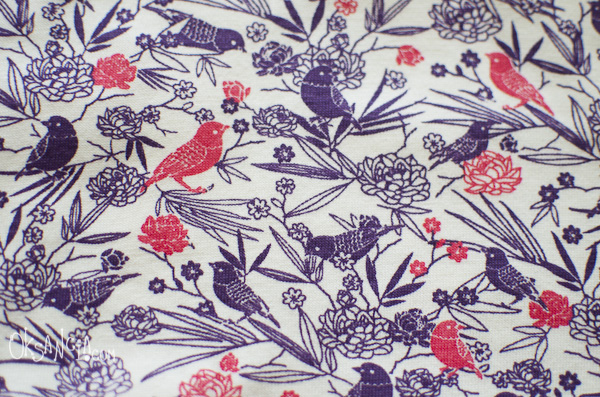 This is a fabric design I did in vector with Origany's custom colors and here is a t-shirt print with the bird and blossoms: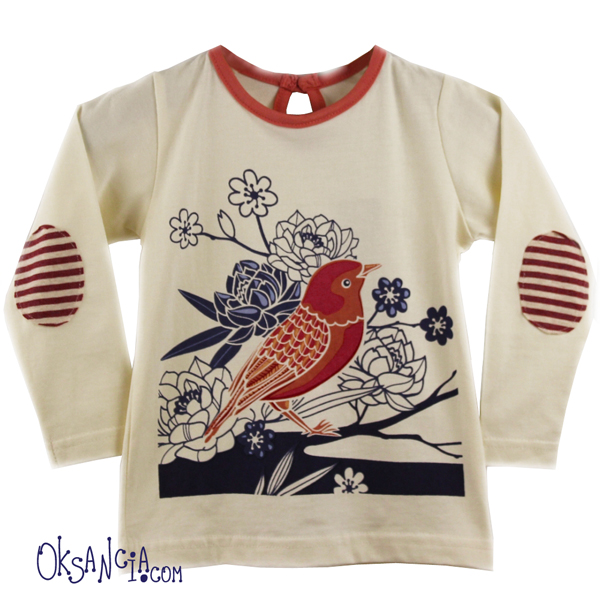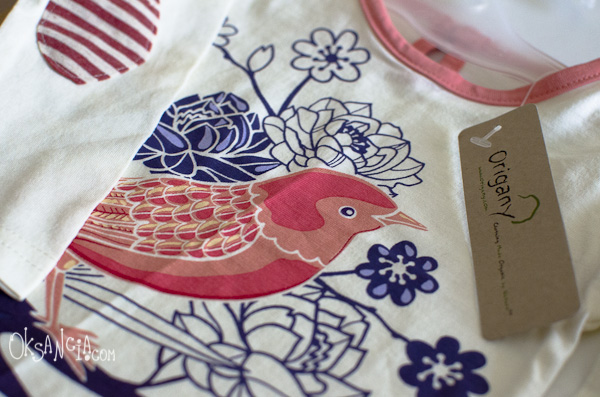 The line consists of a onesie, long sleeved shirts, a couple of cute dresses, pants and hats.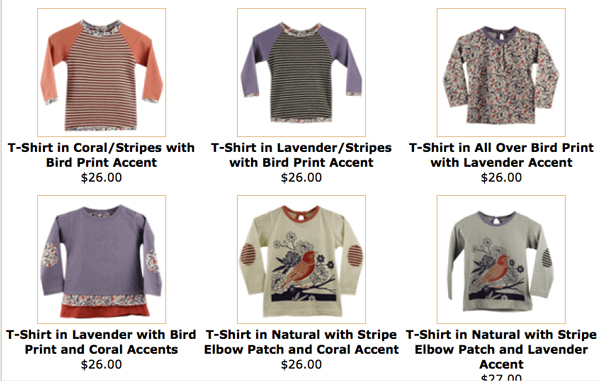 I like them all but my favorite one is this kimono dress design with purple and coral panels and bows. Adorable! I got one for Olivia, of course ;)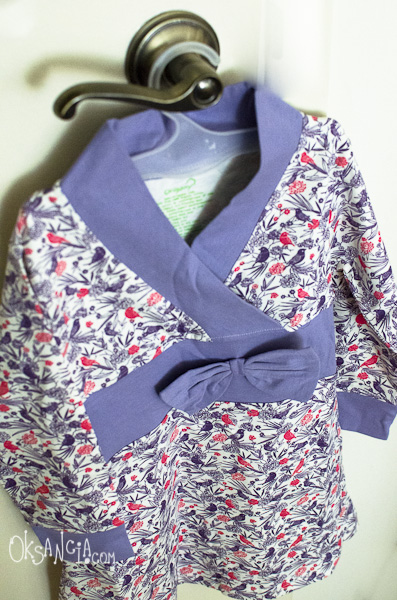 It is such a great feeling to see my designs on kids' clothes! I hope there are more opportunities like this in the future.
Can't wait till baby Olivia is old enough to wear her Origany kimono dress and t-shirt :)
Two days ago I decided to catch up on a couple of inspirational blogs I follow. Imagine my surprise when I stumbled upon this lovely dress – it is made with my fabric design Strawberries from my Spoonflower fabric shop!!! :D I just love how it turned out and the style of the dress is wonderful! I would be happy to have a dress like this myself ;)