Posts Tagged 'Characters'
---
Hi, my dear readers! Sorry for not posting regularly, but recent exciting changes in our life take up most of my time and energy :) I will talk about it a bit later… For now let me share my excitement about my first animation project!!! Yay! :)
Yankee Doodle went to town
Riding on a pony;
He stuck a feather in his hat,
And called it macaroni.
As you can see from the video, I worked with Eflashapps and their animation team on creating this cute little video for a very famous nursery rhyme Yankee Doodle. I was familiar with this song and always liked the melody, so I became very excited to create a storyboard and character design to illustrate this fun kids song.
Here is my sketch of the scene where Yankee Doodle dances with the Girl.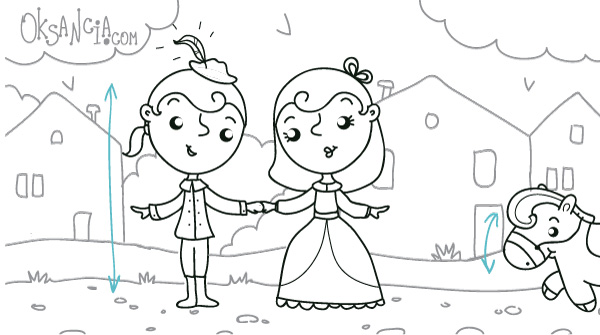 And here is the final colored art for character design in vector format: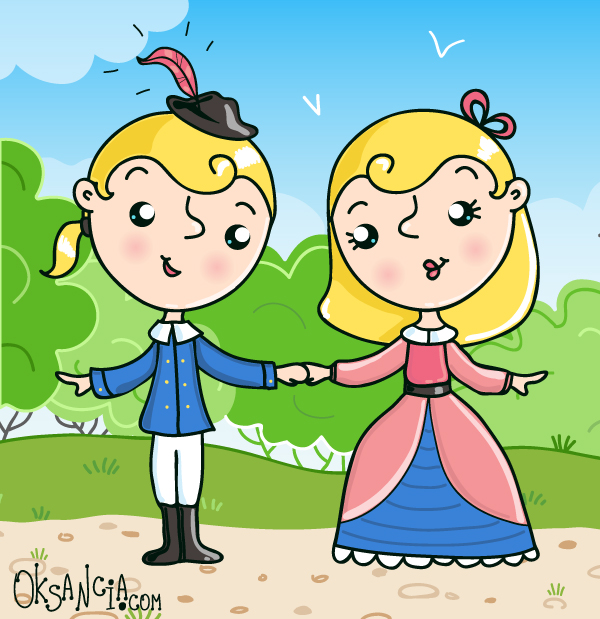 I surely did have a lot of fun with this little animation. I hope you and your kids will enjoy watching and singing along to this video.
I'd love to know what you think about my first try in animation genre :) Please let me know in the comments!
This spring is being a busy one for me :) But "good busy". Just finished the first project in, hopefully, a series and it is a very exciting one. I can't tell you more at the moment, but here is a little preview of two characters – two adventurous, little buddies…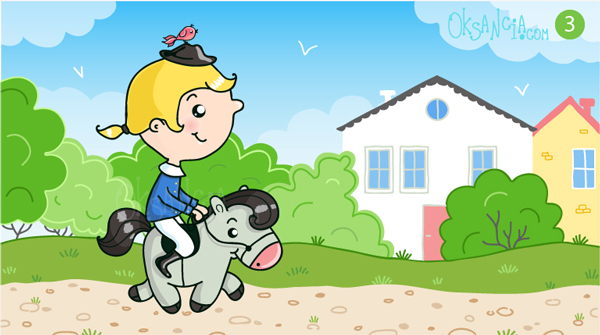 I hope you too are having a productive week!
Oksancia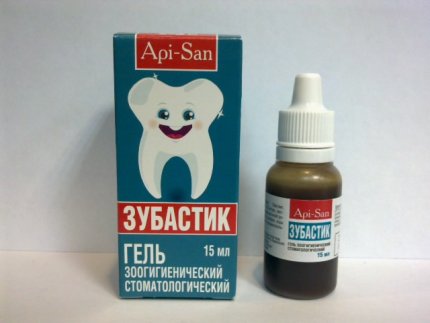 I was really glad to find out that my Happy Tooth character I drew back in 2009 is now smiling from the packaging of Zubastik – medical dental gel and spray for dogs and cats. It is a Russian product made by Api-San. Do any of you use it for your pet's teeth? I would love to see it on the shelf of a pet shop…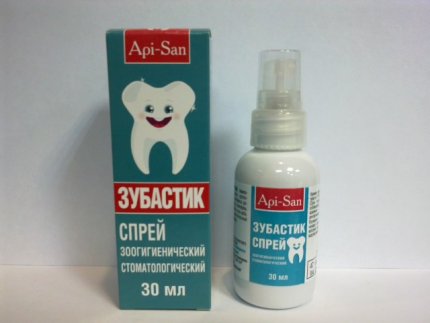 Photos taken from this forum.
My Happy Tooth character is a part of a whole series of vector illustrations I created for my microstock portfolio a while back. It is very cool to see my work in action!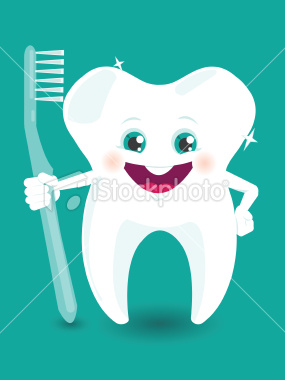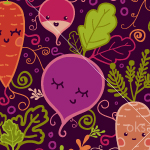 I must admit that I wasn't very keen on vegetables as a kid, however now I get more and more into eating my veggies and I'm loving their taste and wonderful colors! That is why when the next Spoonflower fabric design contest came along, I was so thrilled to whip up these little growing root vegetables. I hope you like them! :)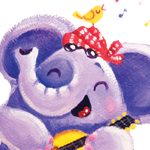 Rondy the Elephant loves to do all kinds of different things and one of his favorites is music. He plays the guitar like a rock star, he uses his trunk like a saxophone and his round belly like a drum. If he could do it all at the same time, he would be a true one-elephant-band :) Or maybe he can… Hm! I'll have to pitch him this idea ;) Here is my mini series with Rondy the Elephant as musician.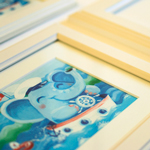 Hey everybody! :) We meet again! Hope you all have had a wonderful holiday time! Alex and I went to Ukraine to visit our family and now back to work in Groningen again. It's time to share some news about the new project that we've been working on for a couple of months now. It is going to be a whole new series of illustrations with a new character Rondy! Come and meet him! :)