Posts Tagged 'Cards'
---
Another wonderful use of my vector image that I found on Google Images search! These are a set of wedding invitations: invites, envelopes and RSVP cards designed by talented graphic designer Lindsay Johnson of San Diego, California using my little peacock feather vector element. She even made a seamless pattern out of my feather to go on the inside of the envelope and as a border on RSVP. Very nice!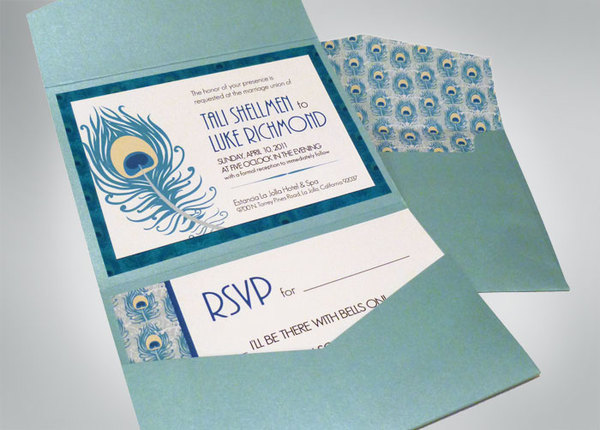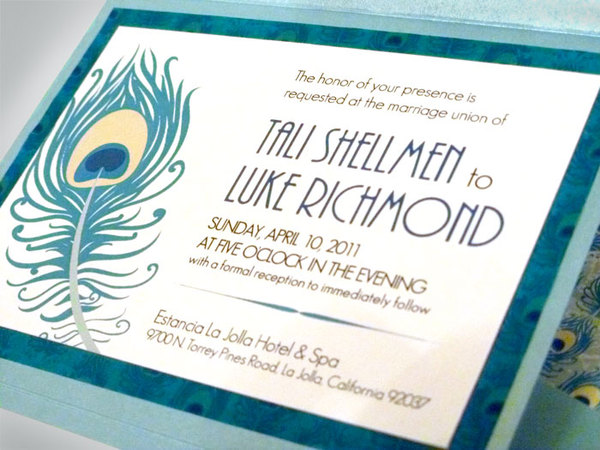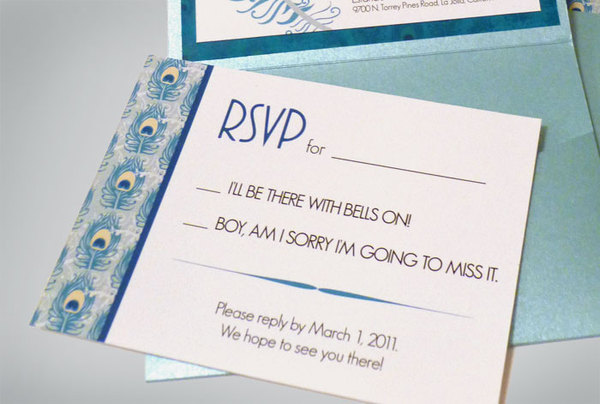 I hope Bride and Groom had a wonderful wedding day! :)
And here is my vector feather for sale on my iStockphoto portfolio: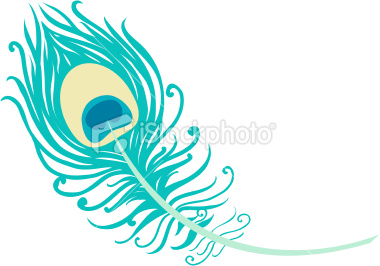 Hope you are all having a great week!
Oksancia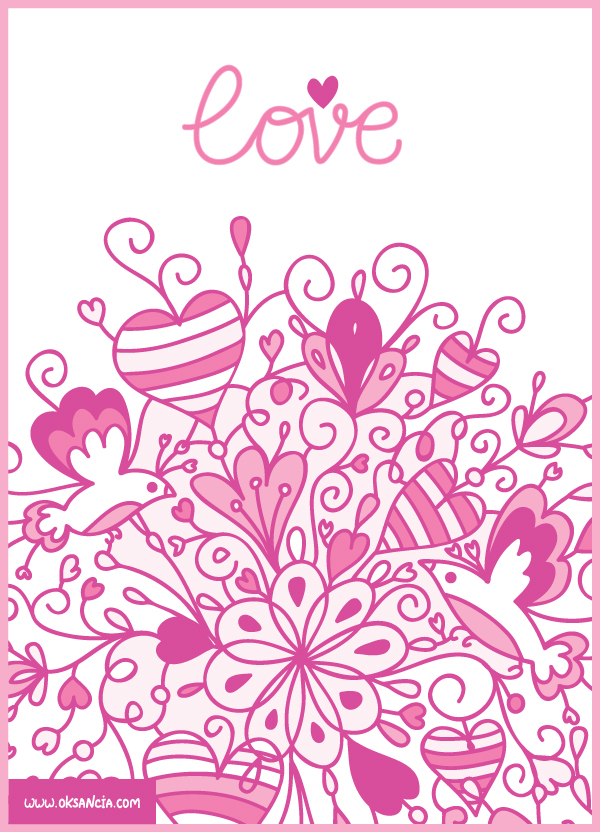 Happy Valentine's Day, everyone!!!
I want to share some love with all the wonderful people who support me and my work, so I designed this little freebie printable card for you.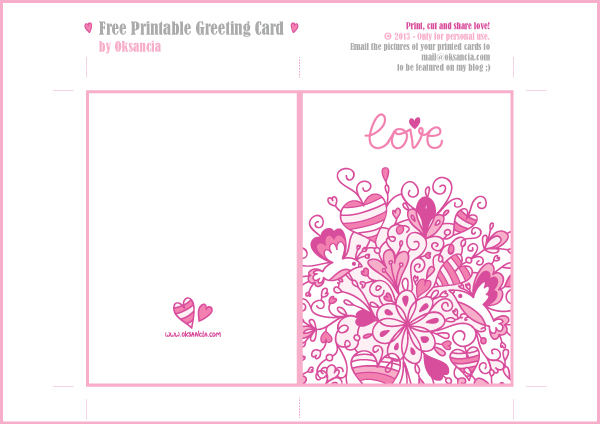 You can download it by clicking on the picture, print it, cut it out, fold it and share love with someone!
Enjoy!
This card is for personal use only. If you email me the picture of the printed card, I will feature it on my blog.
Have a great, full of love, day!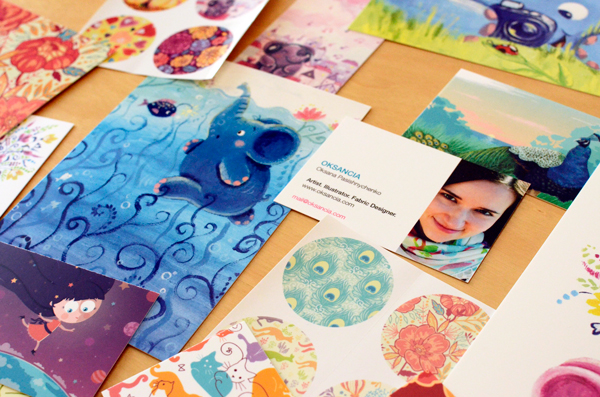 A whole batch of new business cards, postcards and stickers with my art on them appeared in my mailbox :)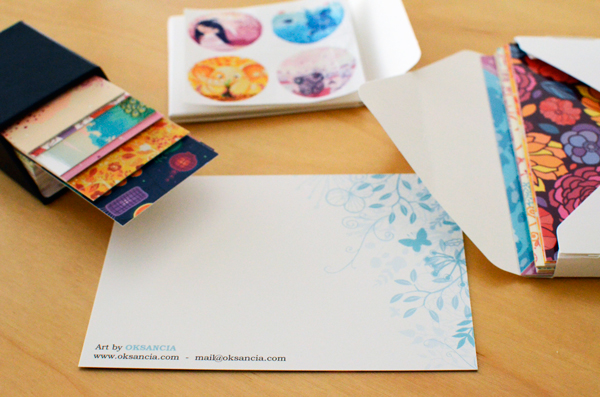 I love receiving packages from Moo! They are always printing wonderful cards and including little surprises in their packaging. I've been using them for years now. It seams that they are always evolving and coming up with new ways to improve their products.
Thanks Moo! :)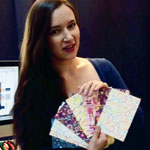 Hi all! I've had lots of fun creating new patterns recently and in this YouTube video episode I show you my seamless patterns inspired by your suggestions and ideas! Thank you for helping me reach 500 seamless patterns! I'm almost there!:)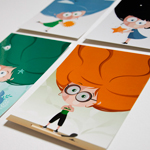 Bits of news: I started a new series of postcards on Etsy: Happy Cards. They feature a selection of prints with my digital illustrations. Currently there are 3 sets of postcards: Hair Ladies, Happy Cards Set 1 and Happy Cards Set 2. Check them out! Really hope you like them! :)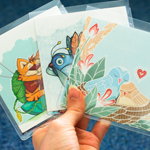 I decided to go as prepared as I could to the Fair in Bologna , so I came up with these promo packages for handing out as my mini-portfolio's :) They surely were very handy and made my promo's organized and quick to find in my bag…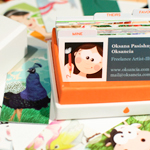 While getting ready for Bologna Children's Book Fair, I decided to organize my promotional materials… Here are the latest additions to my MOO collection: MiniCards with my portfolio images on them! They all turned out wonderful! :) Love them!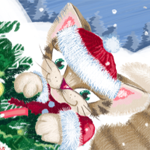 My dear friends, I would like to wish you all a very merry Christmas and a happy New Year of 2010! Thank you very much for all your support and feedback on my work! Every comment and message makes me happy! :) Hope you all will have a wonderful time celebrating holidays and a great beginning of a new year full of smiles and adventures!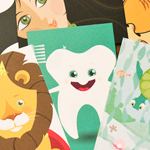 I'd like to share my new print crush with you ;) I really love my new business cards and other print goodies I ordered over at Moo Europian Store. The print quality and colors are amazing and I really love the possibility to print a lot of different artworks on business cards and postcards and order them as one package! You can have all different card designs in one pack if you like! Impressive!