Posts Tagged 'Books'
---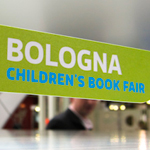 This year I decided to go to Bologna Children's Book Fair for information, inspiration and networking. As it was my first time at such event, I was blown away by the size of this conference and the amount of inspiration around it's halls! It truly turned out to be  a great place to visit!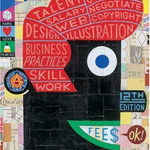 I've just finished reading a very informative book for graphic artists Graphic Artists Guild Handbook: Pricing & Ethical Guidelines. It is full of valuable information about all aspects of everyday work of illustrators and graphic designers and contains chapters about different important issues. This book is rightfully considered the best information source for graphic artists. I agree.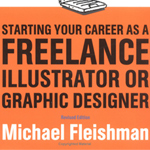 Recently finished an interesting book by Michael Fleishman Starting Your Career as a Freelance Illustrator or Graphic Designer. I found it to be a comprehensive source of information for anyone, who wants to enter the world of freelance graphic art. There are chapters covering the topics from making up your mind about freelancing to organizing your own studio.