Posts Tagged 'Animations'
---
Hi, my dear readers! Sorry for not posting regularly, but recent exciting changes in our life take up most of my time and energy :) I will talk about it a bit later… For now let me share my excitement about my first animation project!!! Yay! :)
Yankee Doodle went to town
Riding on a pony;
He stuck a feather in his hat,
And called it macaroni.
As you can see from the video, I worked with Eflashapps and their animation team on creating this cute little video for a very famous nursery rhyme Yankee Doodle. I was familiar with this song and always liked the melody, so I became very excited to create a storyboard and character design to illustrate this fun kids song.
Here is my sketch of the scene where Yankee Doodle dances with the Girl.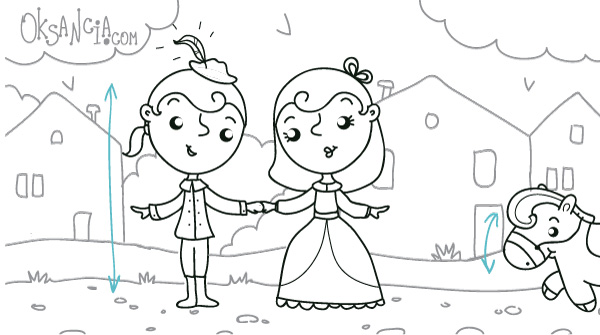 And here is the final colored art for character design in vector format: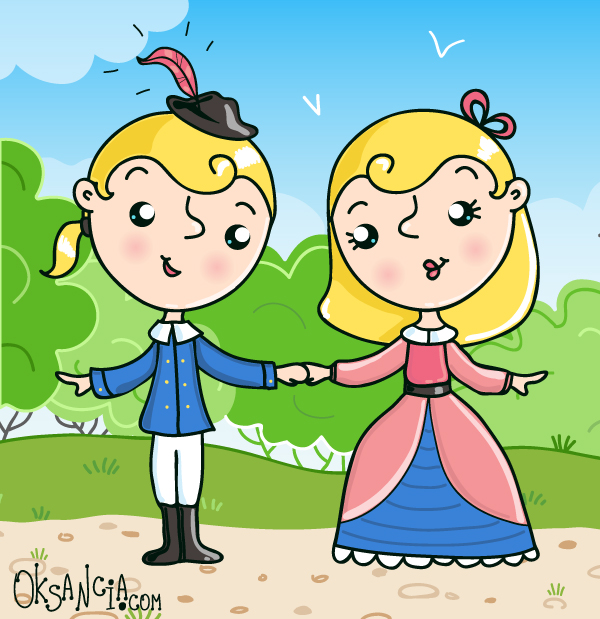 I surely did have a lot of fun with this little animation. I hope you and your kids will enjoy watching and singing along to this video.
I'd love to know what you think about my first try in animation genre :) Please let me know in the comments!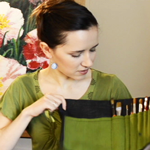 Hey guys! Here is my newest video and this time I put together a little tutorial for you! It is partially video, partially vector animation… Let's get crafty and make a handy roll organizer for art brushes, pencils, other art supplies or even your makeup brushes. No matter what you are going to store and "organize" in it, the most important thing is to have fun! :)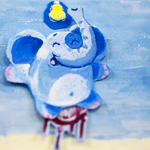 My third video is up! :) This time it is a mix of my poem, illustration and a video blog with yours truly! I still feel a bit tense on camera, but I really had lots of fun coming up with new ideas and filming this short movie. Alex helped me with everything. Hope you enjoy watching our little video as we did creating it.