Posts Tagged 'Animals'
---
Just wanted to stop by and show you a couple of vector seamless patterns I drew today… They have a bunch of cute, smiling snails on them :) I saw a photo with two snails on mushrooms on Pinterest today and my imagination just ran with it. I was smiling the whole time I was drawing these guys :) Hope they will make you smile too…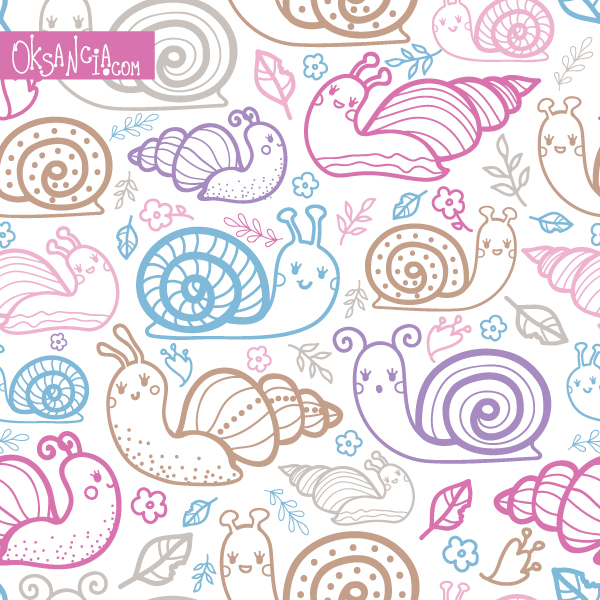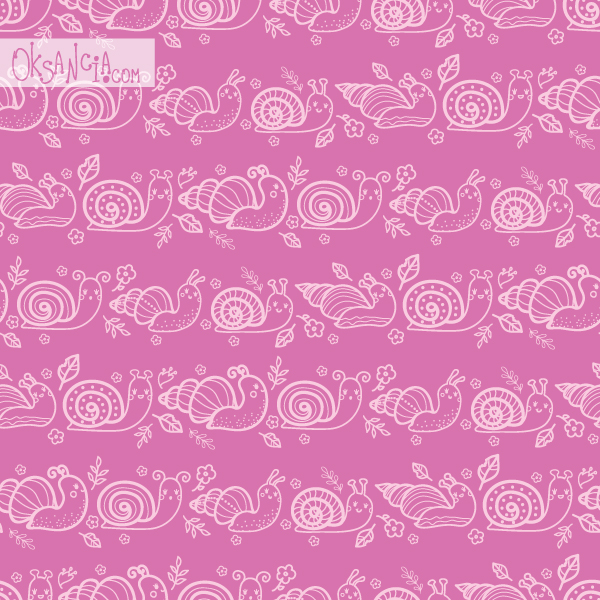 I think these two patterns might look good on fabric for kids. I was considering updating my Spoonflower fabric and wallpaper shop soon and these designs might just make it over there ;)
So excited! I have just signed the contract and started working on a new children's book!!! :) I'm not going to say much at this stage, but the work is going and I am loving it…
Here is a little sneak peek detail of the first spread I finished – a surprised little fish :) It's not the whole illustration, just the part of it ;)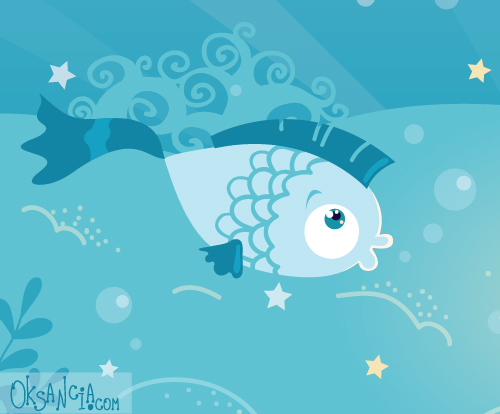 I wish you all a great creative week!
Today I want to share a little bit of the beauty that we see every day in Santa Barbara… It is full of nature gems and here is one of the most exciting ones: monarch butterflies migration.
Every winter thousands of beautiful monarch butterflies migrate to Coronado Butterfly Preserve in Goleta, California. It is an amazing experience to see them in clusters on eucalyptus trees at the Elwood grove. Coronado is the largest Monarch butterfly over-wintering groves in California. 2012-2013 butterfly season Alex and I are lucky enough to live just a couple of minutes away from this natural treasure. So beautiful!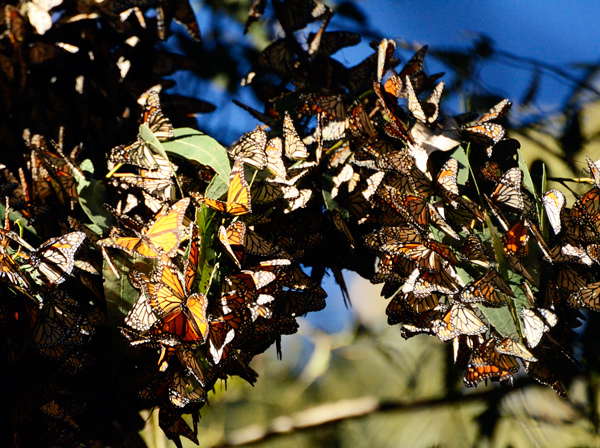 Monarch butterflies can not survive cold winters, so they travel in masses up to 3000 miles to small groves along the California coast. How lucky are we to be able to see these spectacular creatures…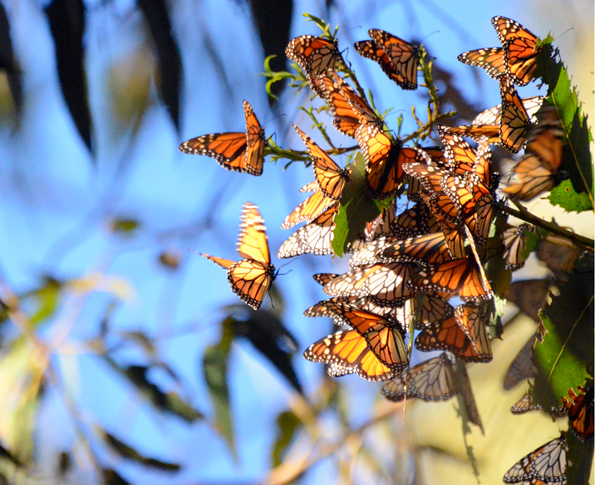 Video and photography by Alex Mikhnenko, my husband. Editing by me.
Here is my recent butterfly seamless pattern design inspired by this little wonder. I hope little traveling butterflies come again next year…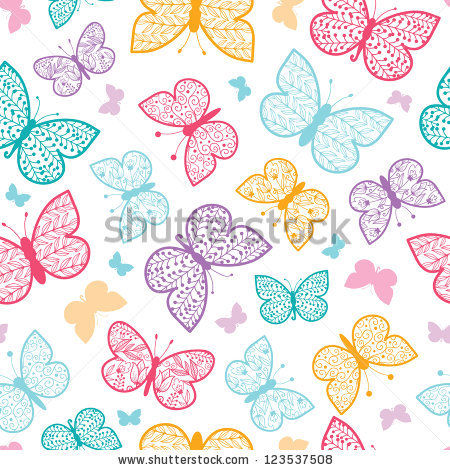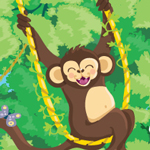 A couple of weeks ago Alex and I visited a very cool zoo Apenheul located in the Netherlands. It is filled with hundreds of apes and monkeys of all sizes and characters! We enjoyed it a lot and I even got inspiration for a new pattern! :)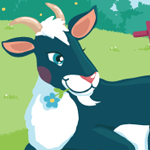 It is taking me quite some time to upload all my farm animal illustrations to iStockphoto so I decided to show you the next four vector illustrations from my farm series. Here you go! Hope you enjoy and let me know what you think! :) Check out the part 1 of farm animals series.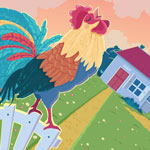 Hi all! After a nice weekend away I am having a pretty busy work week with lots of new seamless patterns and a couple of old/new vector illustrations. Here are some digital illustrations from a new vector series on my iStockphoto portfolio – Farm Animals. I am adding new images regularly so there are more to come :) Hope you like them!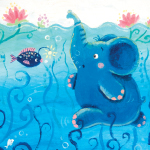 Finally I got to my next Rondy the Elephant illustration! I made this one a while ago, but totally forgot to post it… Oh well, now it's here! And in time for summer vacation, fun adventures and making new friends! :) Hope you like it!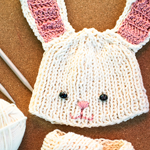 I just loved designing and knitting this little Baby Bunny set for my little baby niece! :) Hope this little hat brings her luck in the year of rabbit! I made this set some time ago and totally forgot to share it here. So here you go: a bit of warm and soft bunny cuteness for you!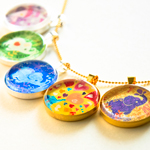 I'm having a blast with my Rondy the Elephant project! This little  fellow inspires me every day :) More elephants to come on my 100 Elephants and 33 poems Flickr gallery and on my Etsy shop too.  One of the side projects I am trying out are my new art pendants. I just love putting together these. This weekend Alex and I had lots of fun photographing them…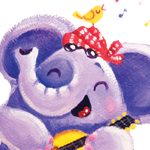 Rondy the Elephant loves to do all kinds of different things and one of his favorites is music. He plays the guitar like a rock star, he uses his trunk like a saxophone and his round belly like a drum. If he could do it all at the same time, he would be a true one-elephant-band :) Or maybe he can… Hm! I'll have to pitch him this idea ;) Here is my mini series with Rondy the Elephant as musician.