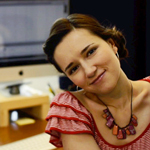 Hey guys! Today I invite you to have a peak inside my home studio! In this video episode I show you my workplace where I spend most of my creative time behind my computer and digital drawing tablet… Hope you like it! :) I include links to all the things I use below in this post.
Video: Workplace Tour
My YouTube channel: Oksancia
I hope you enjoy my video tour! I really love my work space as I have put it together over the years and it serves me wonderfully!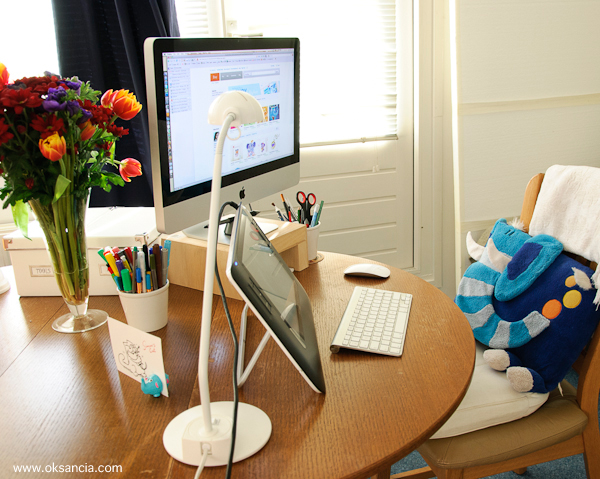 Things I use:
I have been using this computer for over a year now and I love it. Especially it's wonderful crisp display.
Both of these came with my iMac. I like keyboard a lot since it is so small and fits nicely on my round table without the fuss of extra wires around. I'm not the biggest fan of Magic Mouse though, but it still works for me.
Had this baby for almost two years now and it is amazing! Love it! Much better for detailed freehand digital drawing and painting than normal drawing tablet. I used to have two of the regular tablets before I moved to my Cintiq. Totally recommend this one!
I really love my iPad. The one I have is first generation 16GB Wi-Fi model. I got it less than a year ago and I have a hard time letting it out of my hands. What a great gadget! I do all my reading, audio books listening, YouTube watching, researching and browsing on it. I got my customized GelaSkins iPad Sticker for the back of iPad with my Peacock illustration.  It was one of  the first illustrations I drew on my Cintiq to test it out ;)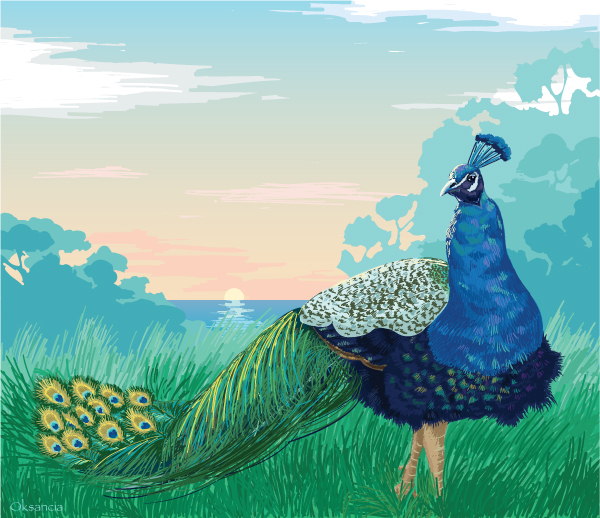 My trusty Elephant pillow is keeping me cozy during my work hours. I got it as a present from my best friend Ira right before I moved to the Netherlands. And it's blue! ;) Love it!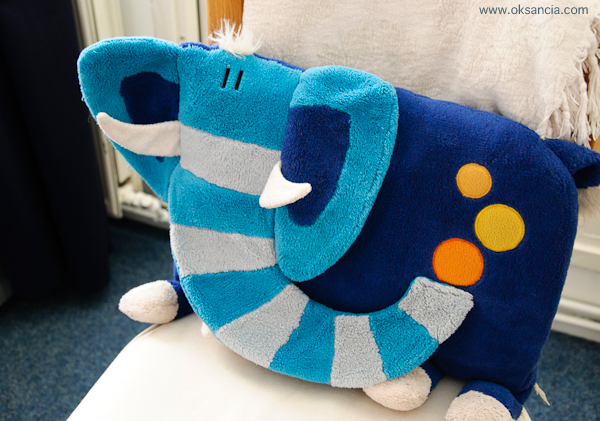 Of course, there is Simon's Cat card on my table to keep me company! :) Check out wonderful fun animations about Simon's Cat!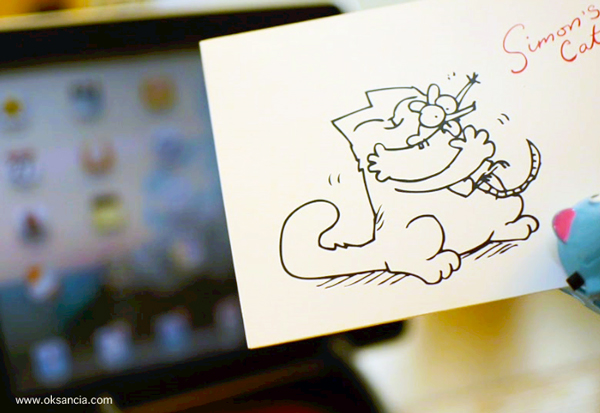 And for even more kitty goodness: the necklace I am wearing in this video is made by wonderful Beautyspot and features many-many happy cats! :) Their creations are amazing! I got this necklace as a birthday present from Alex. So fun!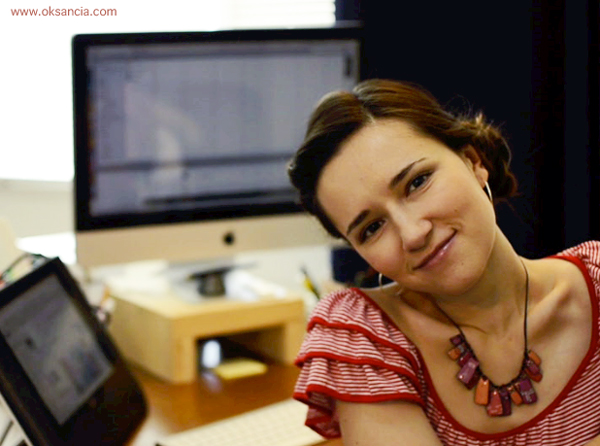 Thank you very much for joining me!
How does your workplace look like? I would love to see it! :)