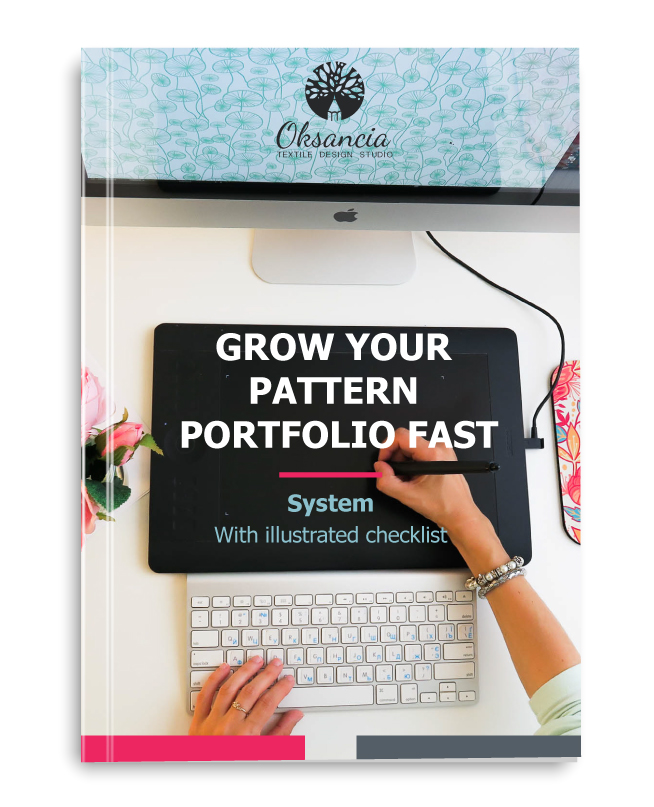 Artists and designers, looking to grow your pattern portfolio fast?
Grow your portfolio fast with my 15+ ideas how to create many patterns based on only 1 pattern or set of elements.
Illustrated examples
Printable checklist to refer to forever
BONUS: Top 5 tools that I use in my design home studio setup (suggestions for any budjet)
VIDEO RESOURCES
I create weekly videos about textile design and running a creative business on my YouTube channel. Here are some of my most popular ones.
Want More Resources To Grow Your Creative Business?