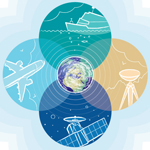 I finally have a chance to share this freelance project I did last winter for Delft Institute of Earth Observation and Space Systems (DEOS) at Delft University (the Netherlands). The task was to create a logo-illustration for the Remote Sensing Symposium the Institute organized in May and incorporate it in flyers and symposium poster design.
The Illustration had to describe four ways of remote sensing the Earth: underwater, terrestrial, airborne and space research devices. To illustrate the client's idea I came up with the design that incorporates four "research circles" and the Earth in the middle as the center of attention of this research.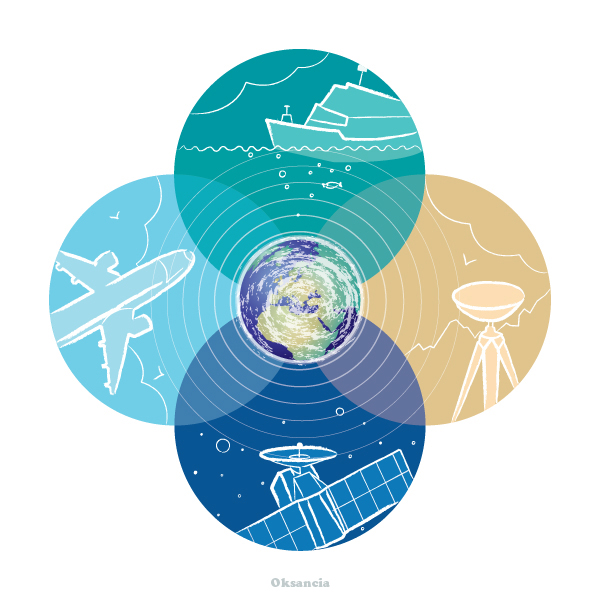 Flyer – front: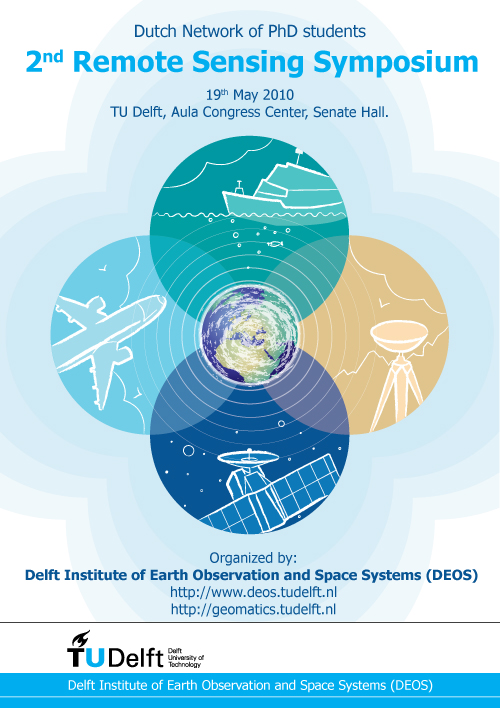 Flyer – back: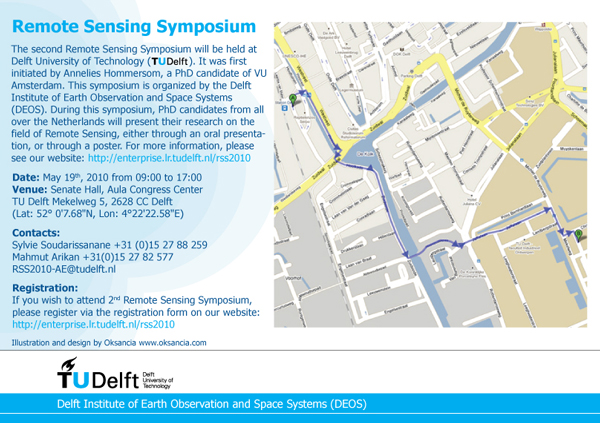 The illustration and design were created as vector graphics in Adobe Illustrator CS4. The Symposium took place on May 19th and I received a very nice feedback from the client. It was a pleasure working with you, guys!