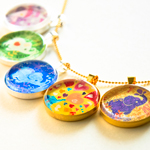 I'm having a blast with my Rondy the Elephant project! This little  fellow inspires me every day :) More elephants to come on my 100 Elephants and 33 poems Flickr gallery and on my Etsy shop too.  One of the side projects I am trying out are my new art pendants. I just love putting together these. This weekend Alex and I had lots of fun photographing them…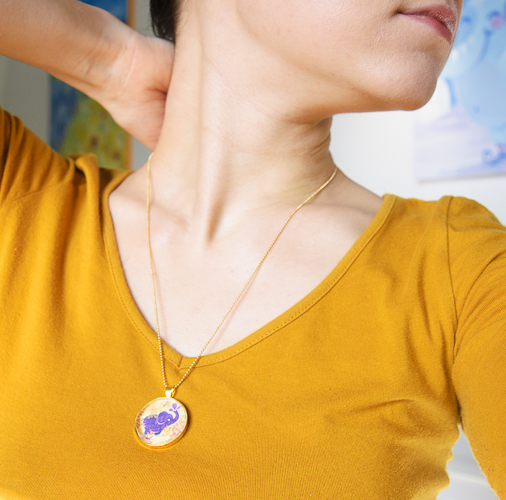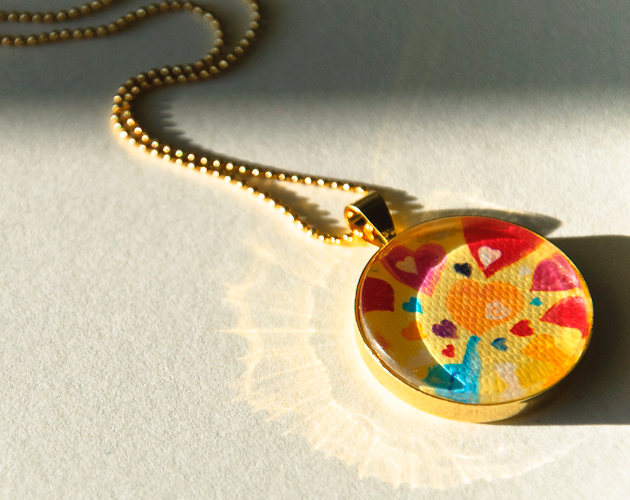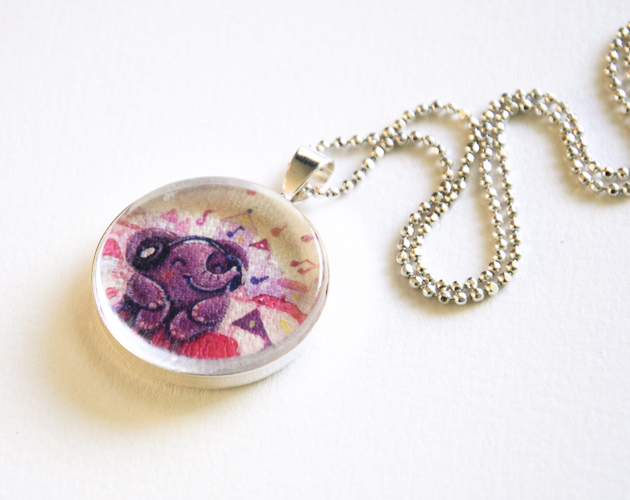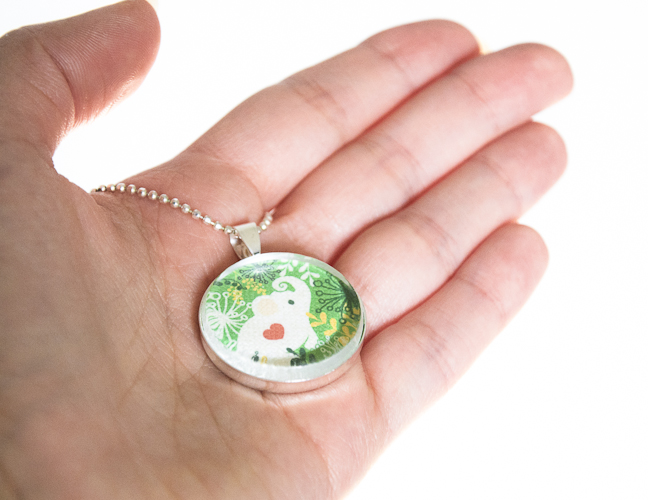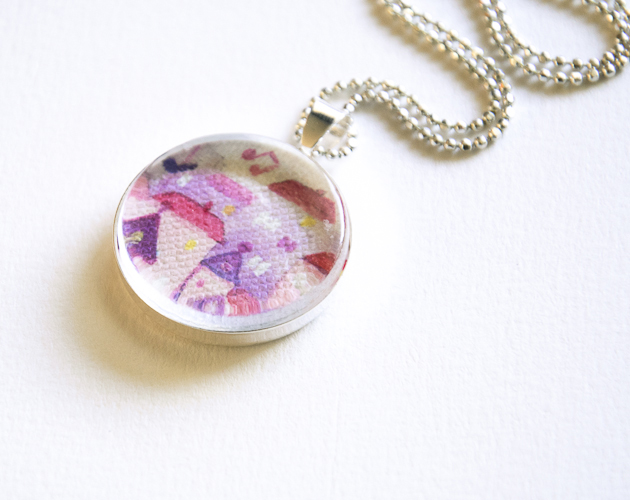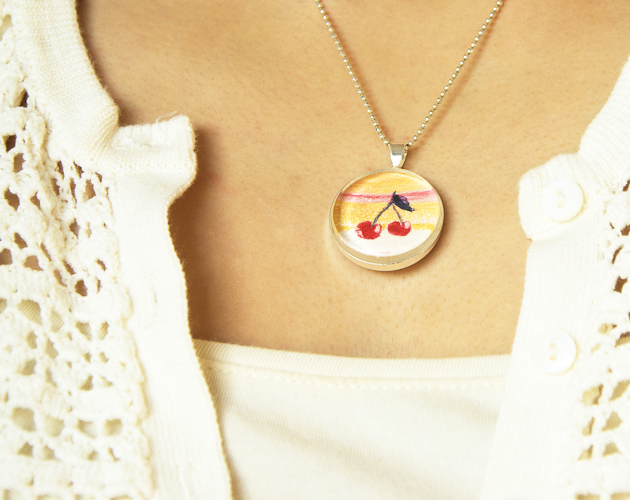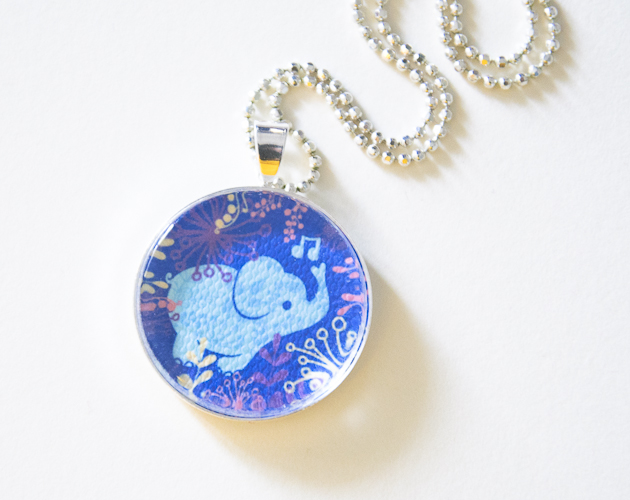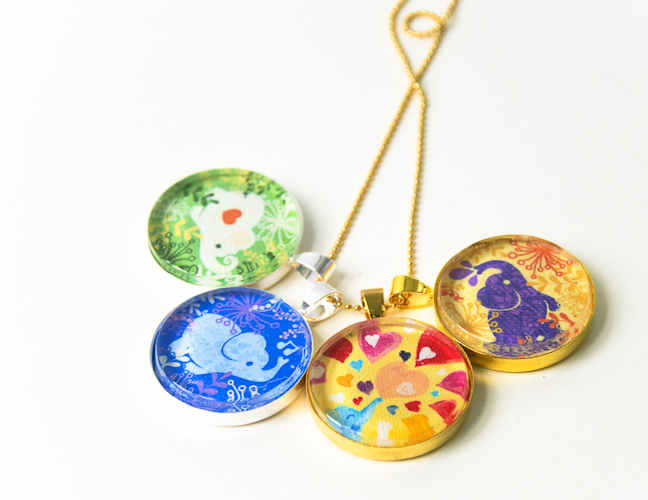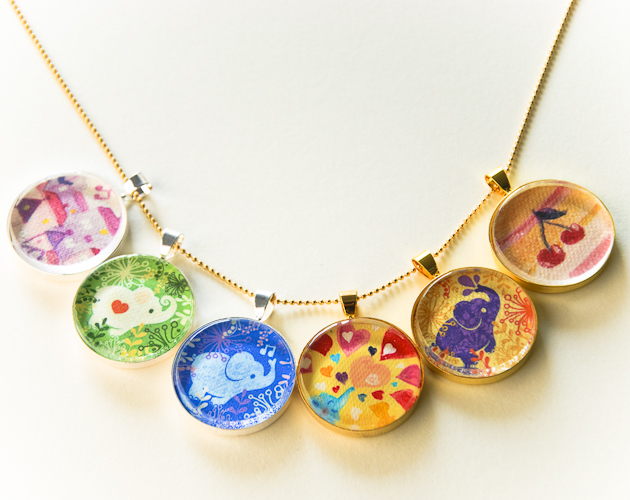 Every pendant has a round metal base, a glass dome and a little archival canvas paper print of one of my illustrations inside.
Wearing one of these tonight to dinner with friends :)
♥
Which one is your favorite?