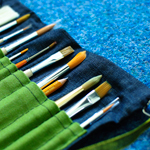 I've been painting more and more at home and at the art class, which I love to do… For this purpose I put together a little collection of art brushes, but needed something to store them and transport them in my purse…
UPDATE: I filmed a fun little video tutorial on how to make this roll organizer! Enjoy! :)
Art Brush Roll-Apron
It took me a part of old jeans, a piece of green fabric, cute ribbon and an evening of sawing and watching movies :)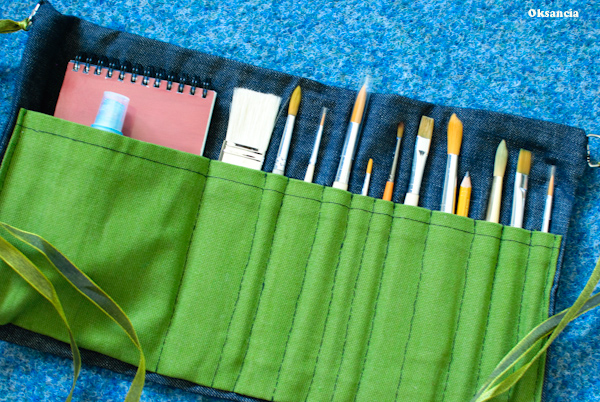 I came up with the design which has a couple of smaller hand-stitched compartments for brushes and pencils and a bigger pocket for my sketch book or other tools.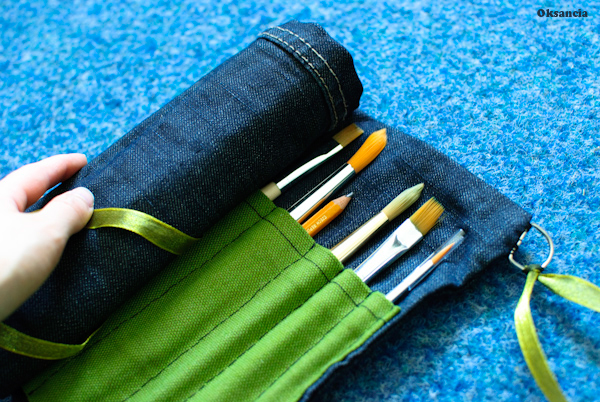 Roll it…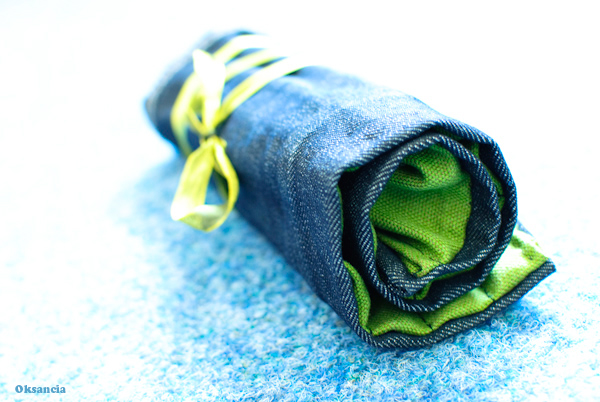 … tie the ribbon and you are ready for a sketch trip! :)
After the roll was done I realized that I can also use it as a little art apron :) Very handy! Tried it at home and during a painting class a couple of times – works like a charm!