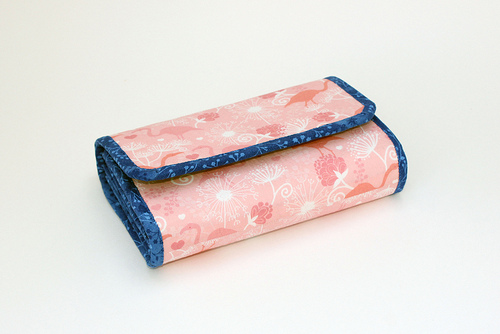 I am really excited about this wallet made by lovely LittleQuack. The pink fabric with romantic flamingos is my design Flamingo Love from my Spoonflower Shop. It is just so fun to see how people use my fabrics! LittleQuack did an amazing job on this little wallet and she has such lovely, pattern covered creations in her Etsy shop.
I am currently working on a bunch of new patterns myself ;)
Hope your are all having a great week!