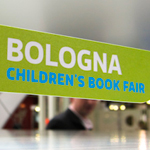 This year I decided to go to Bologna Children's Book Fair for information, inspiration and networking. As it was my first time at such event, I was blown away by the size of this conference and the amount of inspiration around it's halls! It truly turned out to be  a great place to visit!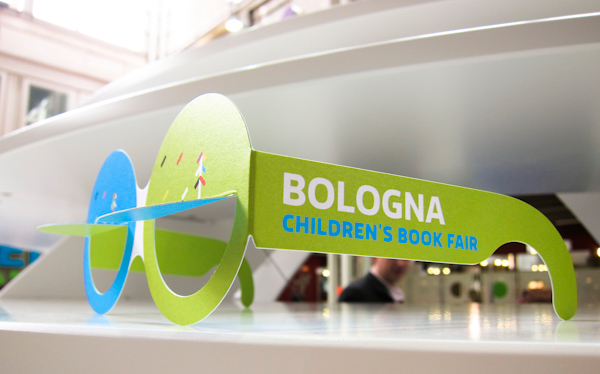 I was going to spend three days at the Fair and decided that I wanted to see everything! It all started with the understanding that it wouldn't be possible as the Fair was really huge! During the first day I just managed to go over the exhibitions and information part near the entrance… And it was already lots and lots of inspiration for me!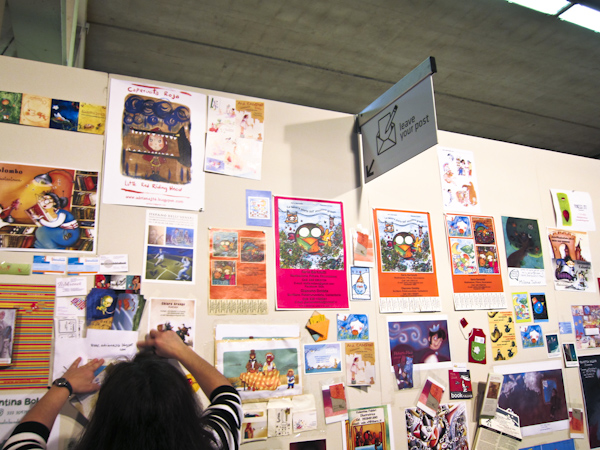 The "Leave your post" wall was a great way to spread the word about you in the form of business cards, postcards and posters. I ran out of my Moo MiniCards and Business Cards almost immediately and made a note to myself to prepare much more of them for the next time… It was also a great place to find inspiring artists and, of course, I put together quite a collection of their cards :)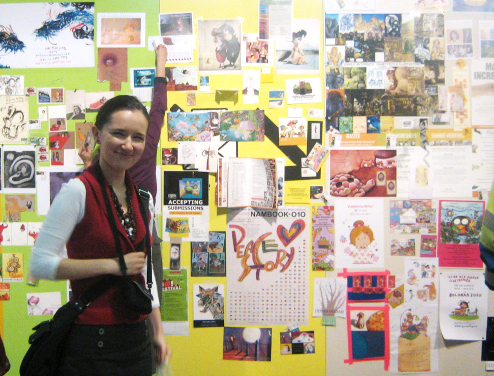 Here is me standing in front of the "leave your post" wall. Big thanks to sweet Gaia Borficchia for taking this picture! :) We got together also with lovely Edit Sliacka on the second day of the Fair. Gaia and Edit are wonderful illustrators whom I've met first on Twitter and later at the Fair. Was great to meet you, guys! :)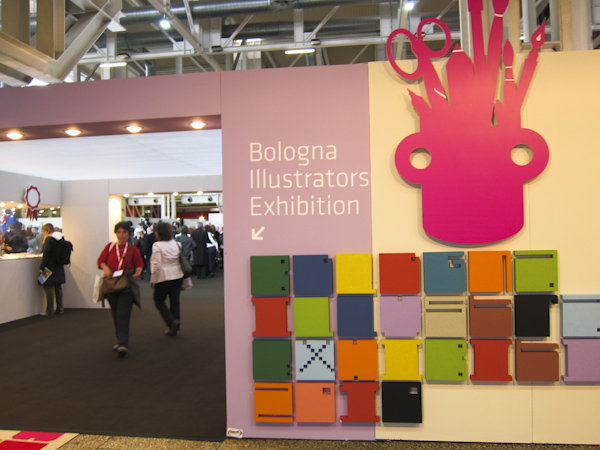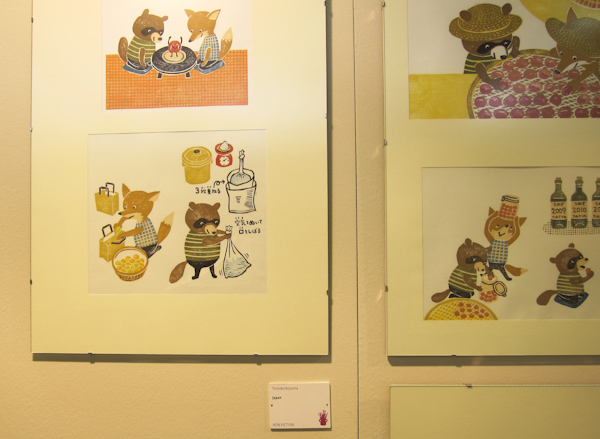 Illustrator's Exhibition was also a wonderful place for inspiration with a lot of interesting and diverse artworks created by the illustrators from all over the world. I was lucky to meet one of the winners of the contest – Koyama Tomoko from Japan and to hear how she creates her wonderful wood block illustrations. Above you can see a couple of her pieces from the exhibition – illustrations from the picture book about Fox and Bear. I was happy to meet Koyama via her friend, sweet Haruka, whom I have magically met before going on the train from Milan to Bologna! Hope to see you again one day!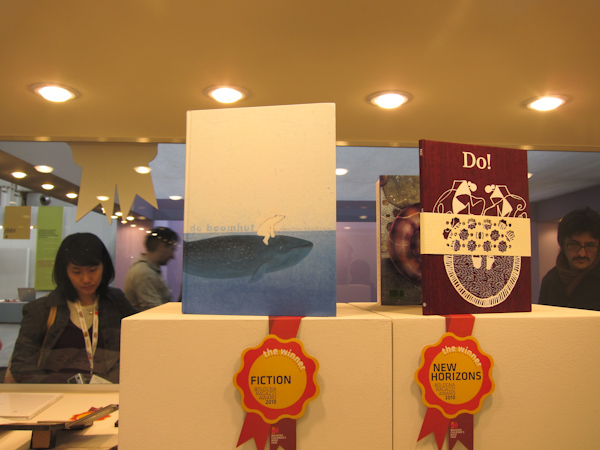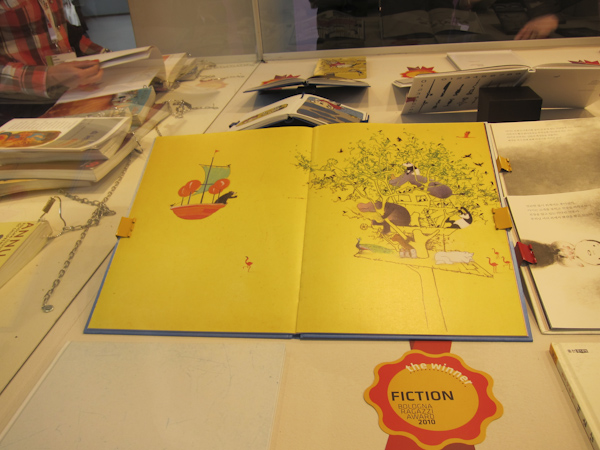 Another inspirational moment was looking through the pages of the books – winners of "Bologna Ragazzi Award 2010". I especially liked Dutch book "De boomhut" (the tree house) by Ronald Tolman, Marije Tolman. Wonderful picture book! Above you can see the cover and one of the spreads from this sweet and inventive book.

Slovak Illustrators exhibition was also full of inspirational artworks and I really liked how the pieces were horizontally organized on movable panels :)
---
Apart from collecting tons of inspiration, meeting wonderful artists and flipping through the pages of great books, I also got a chance to speak to the representatives of many international publishers and arranged a couple of portfolio reviews which got me some very nice feedback. I designed a special portable printed portfolio for this event and a couple of promo packages that I will show you in my next posts ;)
I will definitely be visiting this kind of events in the future! What about you? Who knows, maybe we'll meet there one day! :D