Hi everyone! I hope you are all doing well!
I'm happy to share spread 6 with you where Star Girl teaches her little baby sister about the moon and the stars by showing her pictures in the book :) As a child I used to imagine that the moon was made of cheese and that there were mice living on it ;) What did you imagine about the night sky?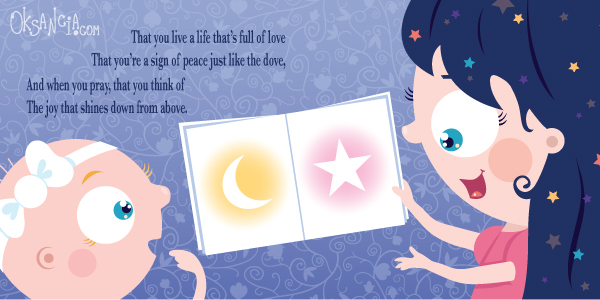 This is spread 6 of Star Light, Star Bright children's book I am illustrating for Flowerpot Press publisher. Here are spread 1, spread 2, spread 3, spread 4, spread 5.