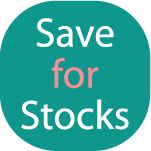 As there were some changes in vector illustration submission requirements on Shutterstock, here you can find an updated "Save For Stocks" script for Adobe Illustrator, which saves all necessary file formats for you.
Download: http://oksancia.com/Downloads/MicroStocks/SaveForStocks-10.js.zip
This script is an update for the original SaveForStock script. It is created to address new acceptance rules of Shutterstock.
This updated script saves one additional EPS, which is compatible with Adobe Illustrator 10.
Of course it keeps saving the current Ai document as EPS (Ai8) and two JPGs of sizes required on the most popular microstocks  Istockphoto and Shutterstock. The new files appear in the
same folder.
To avoid confusion, the EPS file names include -Ai8 or -Ai10 at the end.
How to use:
1) Download the script for free in ZIP format and decompress it.
2) Copy SaveForStocks-10.js to the Scripts folder, which may vary but would be similar to:
on Mac: /Applications/Adobe Illustrator CS#/Presets/Scripts
on PC: C:\Program Files\Adobe\Adobe Illustrator CS#\Presets\Scripts
3) Restart Illustrator.
4) Make sure that the current document is saved. New files will appear in the same folder.
5) Run the script from the Scripts menu (File > Scripts) of Illustrator.
Big thank you to my husband Alex for creating this script!
Check out also our Pattern Preview Bookmarklet! It shows the tiled preview of any microstock seamless pattern with one click inside your browser window.