So excited to announce my first project for a wonderful babywearing company Cari Slings – seashell fabric design for a line of amazing babywearing slings. The owner of Cari Slings, Sarah contacted me with the request to create a unique textile artwork with a Caribbean vibe, hence the name of the company, and a laid back and fun style to remind of a relaxing, exotic vacation on the beach :) I loved the idea, especially now that I live by the ocean and the beach has become a big part or my life.
Under The Sea line of wraps has been born! Here is my little Olivia and I testing the sling for ourselves. I really like how luxurious and soft the fabric is! And that subtle shine to it is amazing!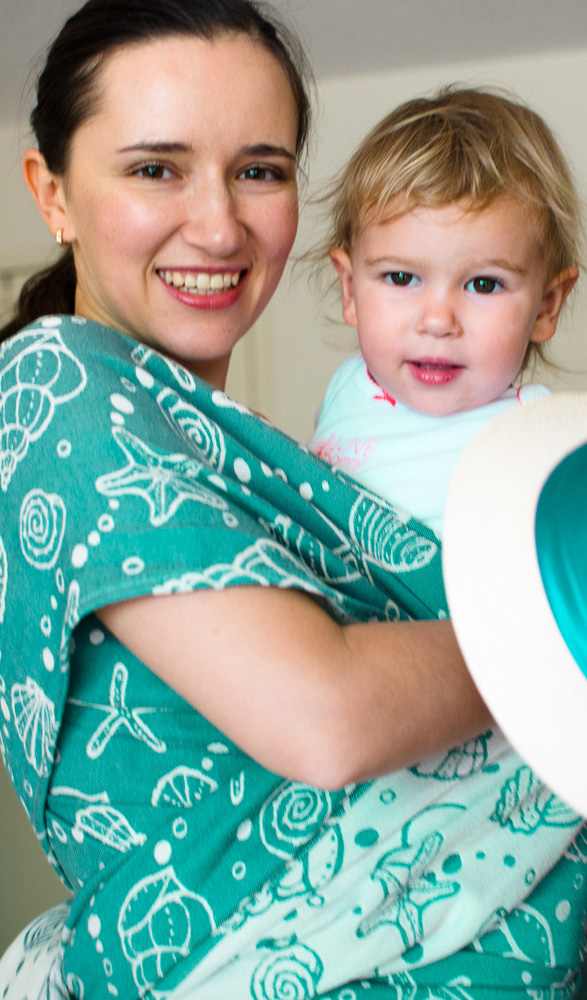 After our little photo session Olivia inspected the wrap for herself :) Now it's one of her favorite toys. We often use it as a roof for her little house made with two chairs and the sling over them.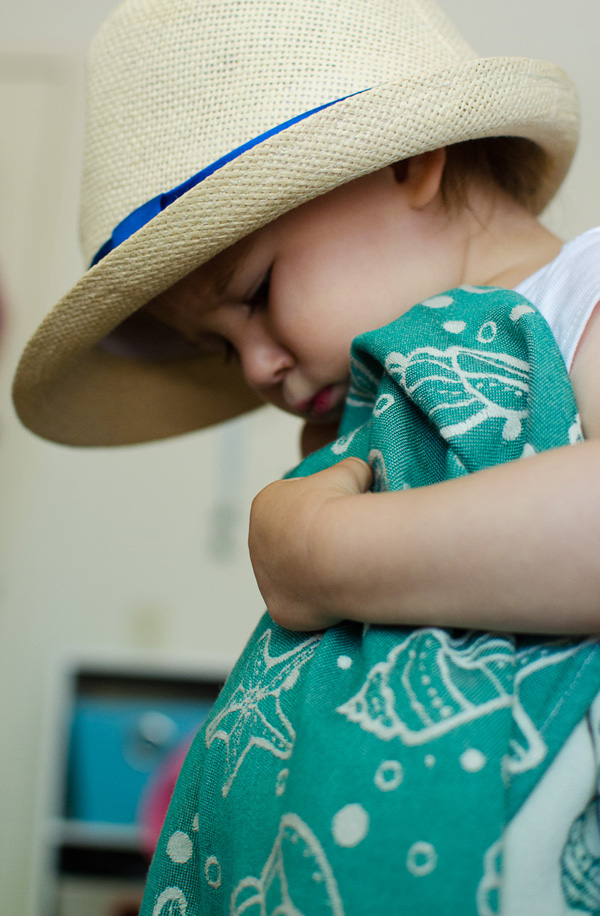 This design is full of fun seashells, shells, scallops, and starfish. I was inspired by the finds from our beach walks here in Santa Barbara.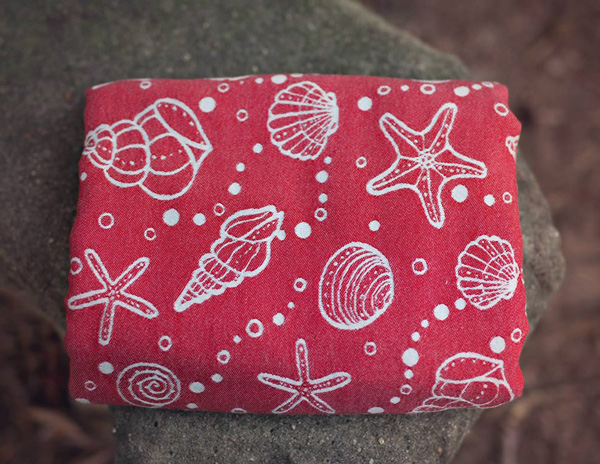 The sling is available for sale in a few different colors and fabrics on Cari Slings website.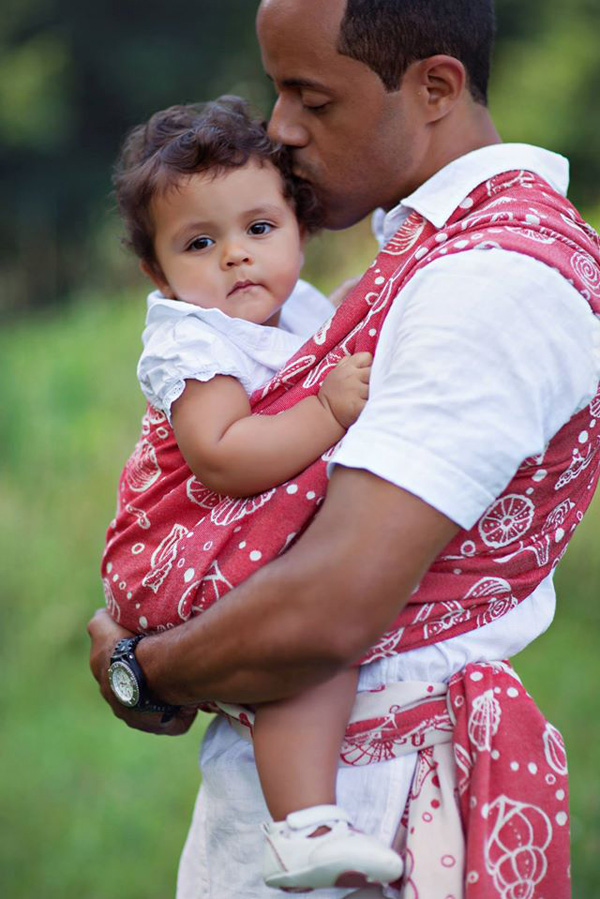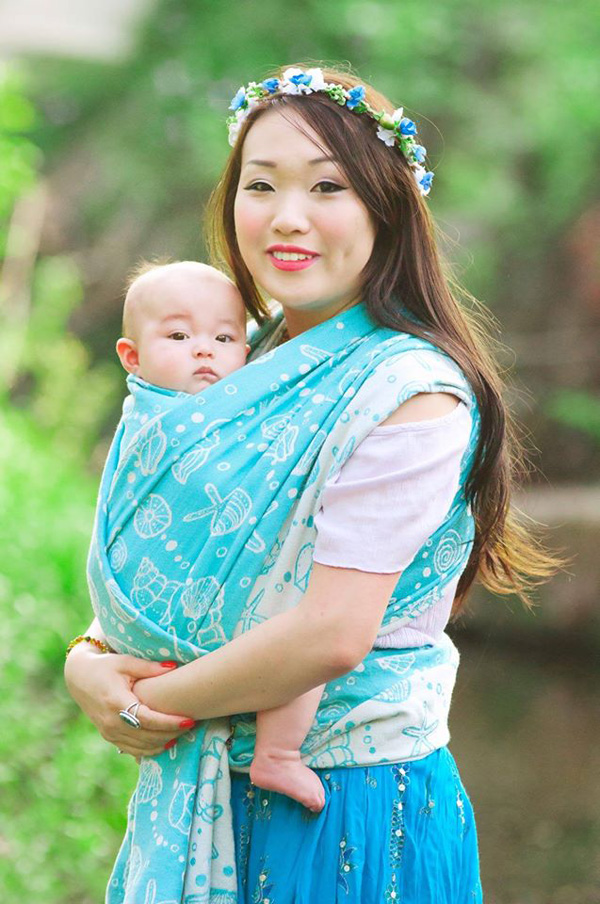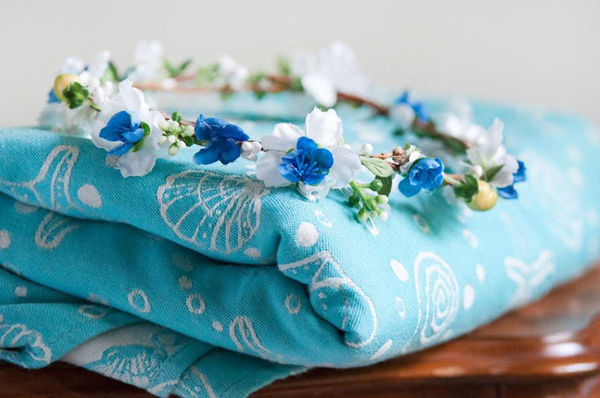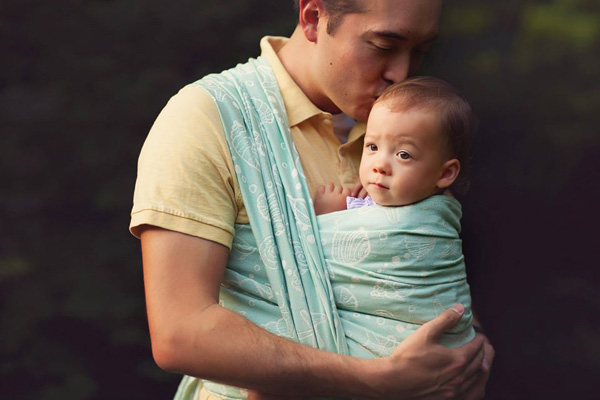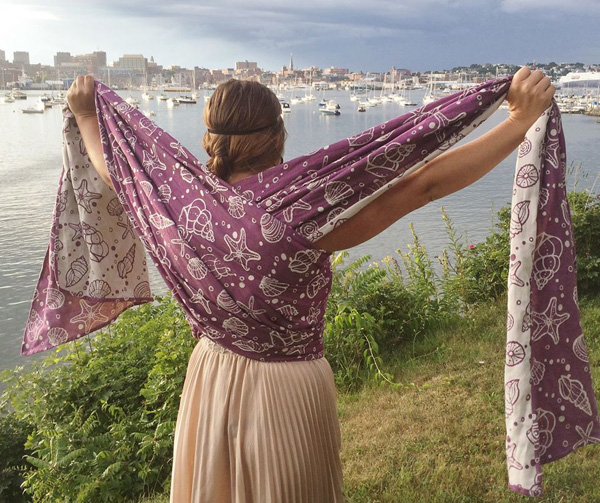 It makes me very happy to see the result of my design work being used by people and the best part is that my work is bringing the parents and their kids closer together!
Love that!