Another wonderful use of my vector image that I found on Google Images search! These are a set of wedding invitations: invites, envelopes and RSVP cards designed by talented graphic designer Lindsay Johnson of San Diego, California using my little peacock feather vector element. She even made a seamless pattern out of my feather to go on the inside of the envelope and as a border on RSVP. Very nice!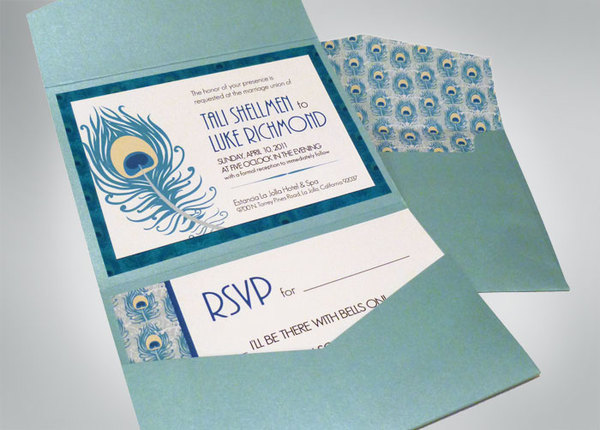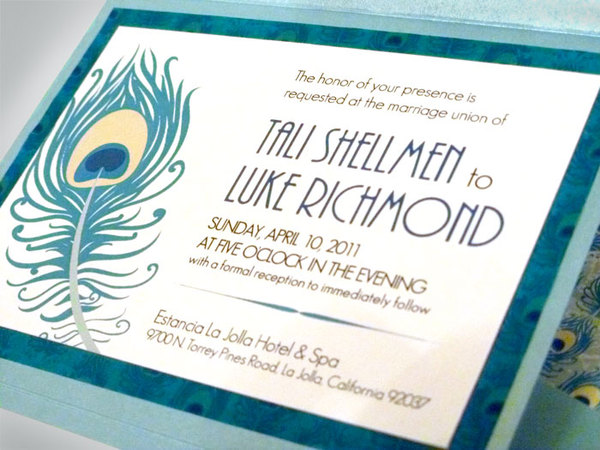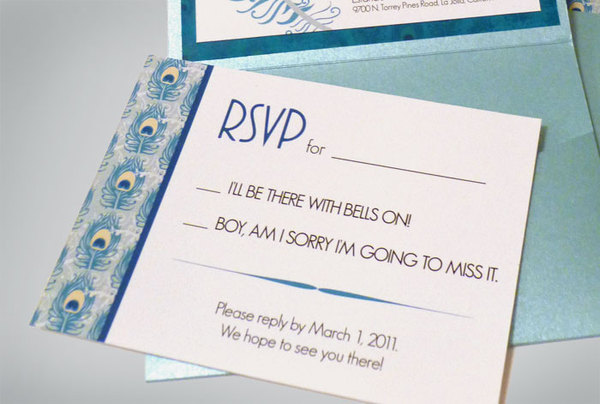 I hope Bride and Groom had a wonderful wedding day! :)
And here is my vector feather for sale on my iStockphoto portfolio: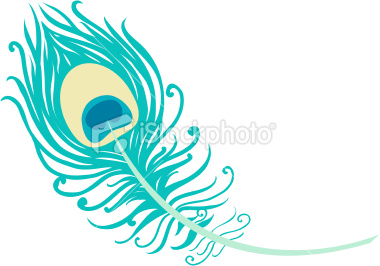 Hope you are all having a great week!
Oksancia