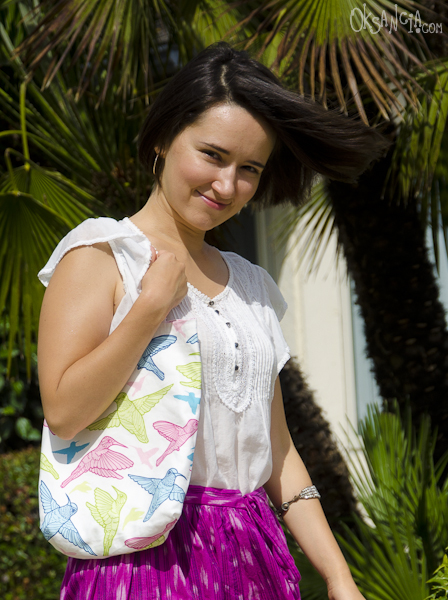 Hi everyone! I am very excited to announce that my new fabric collection California Days is finally available on Spoonflower. It is insired by my recent move to beautiful Santa Barbara, California. There is just so much inspiration around that I decided to share it all with you :) I hope you would be able to feel the lushness and fullness of life of this little paradise through my fabrics.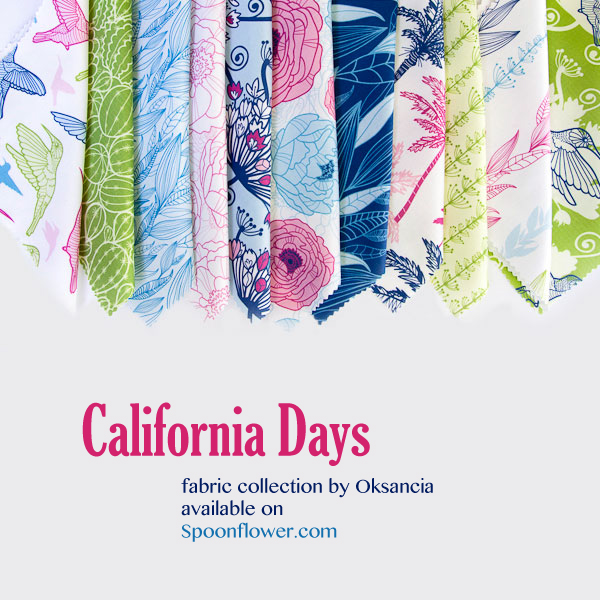 To give you a better feel of the fabric and texture, I designed this little reversible tote bag with hummingbirds and flowers from my new fabric collection.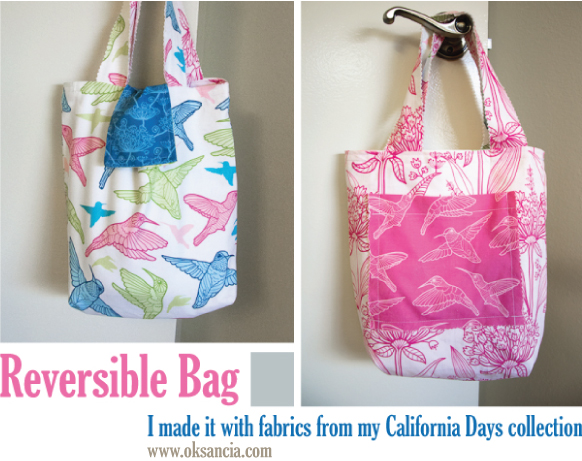 This was my second project that I made on my newly purchased Singer Stylist sewing machine, so don't judge too harsh ;)
I used this totebag tutorial as a base and made some adjustments according to my taste. I am rather pleased with the result!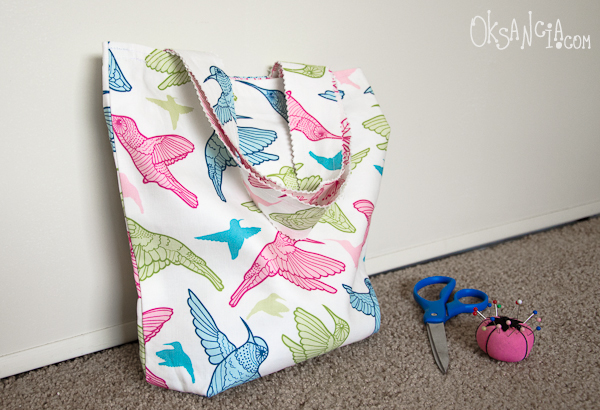 For the base of this bag I ordered linen-cotton canvas fabric from Spoonflower and it printed beautifully.The pockets and the flap are made with cotton poplin swatches with fabrics from my California Days collection.
Fabrics used: Lily Of The Nile, Colorful Humming Birds, Pink Hummingbirds, Blue Spring Flowers and Palm Tree Park.

Here are swathes for the rest of the collection: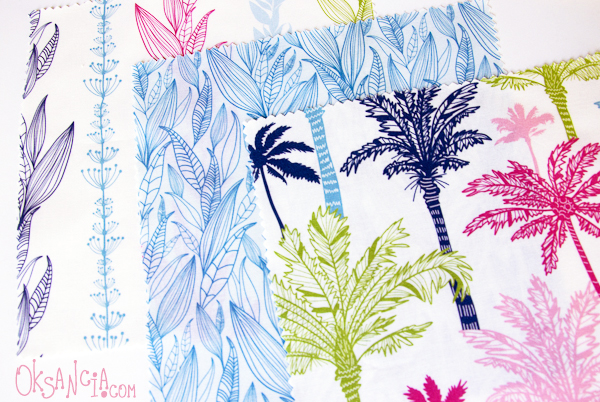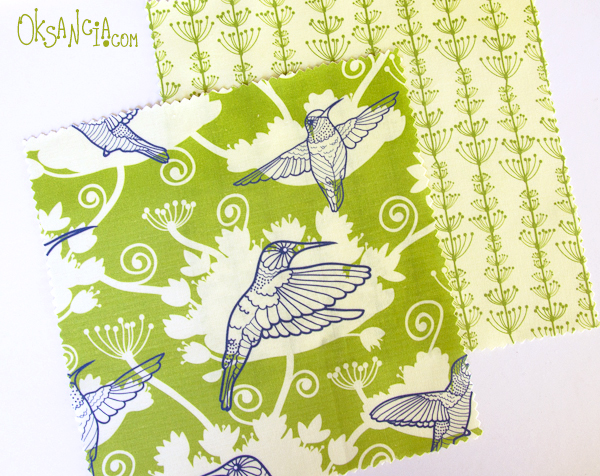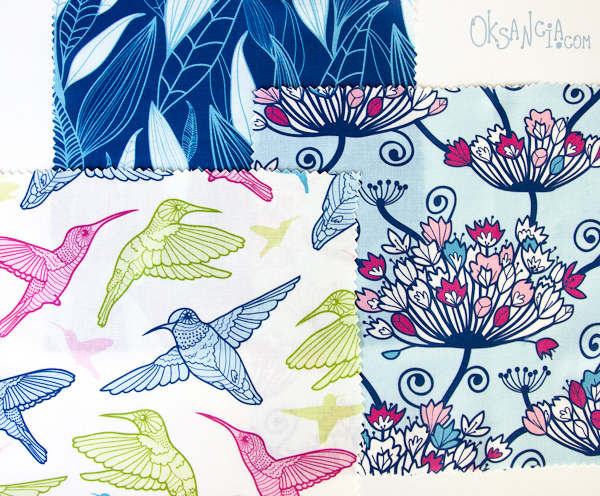 I would love to hear what you think of my collection! Would you like to see more handmade projects with my fabrics?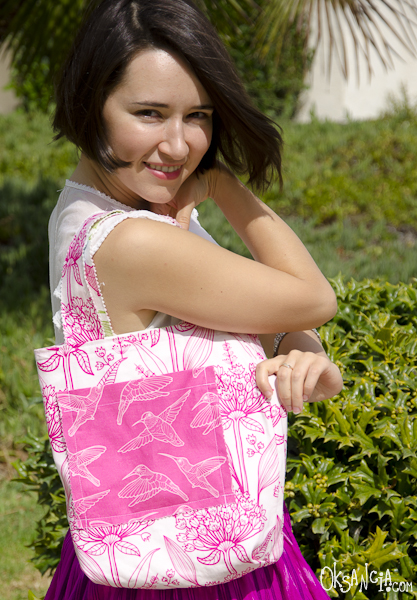 Have a great, creative week!
Oksancia