Ow wow! So honored to have my kangaroo fabric design from my Spoonflower shop to be featured on this adorable coming home from the hospital outfit for a new baby, nicknamed "Roo". I love this whole outfit! So cute!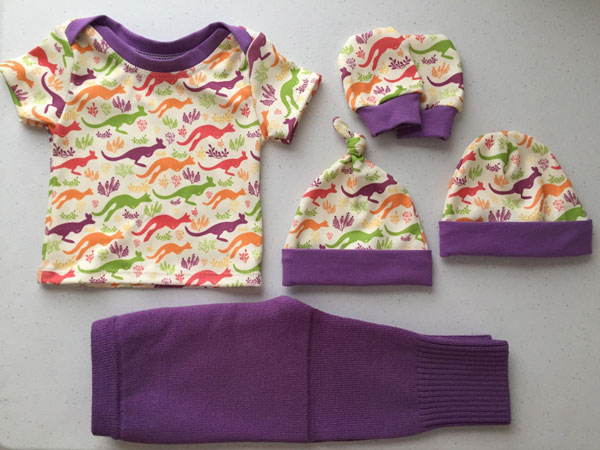 I am myself jumping like a kangaroo from joy looking at this fun and cosy clothing set! ;) It was handmade by Hurley from TurtleLoveShop on Etsy. She makes the most adorable childrens clothing with a lot of fun and colorful fabrics. You can see more of her lovely creations on her Facebook page.
My kangaroo fabric pattern design used in this baby set.