I am working on a new children's book! Yay! It's a second book in the series of my Star Girl books. The first one is Twinkle, Twinkle, Little Star book which was published by Flowerpot Press publisher and it's available for sale here. I'm so excited to announce that now I am illustrating a Star Light, Star Bright poem with the same main character – cute long haired girl-star :)
Here is me in my home studio working on this book…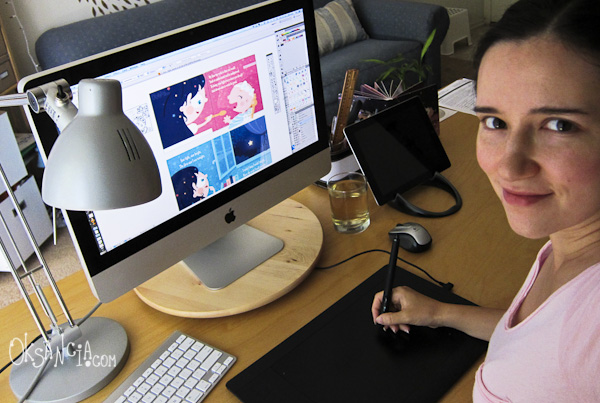 I'm so happy to show you my work in progress pictures so here is the sketch for the first spread.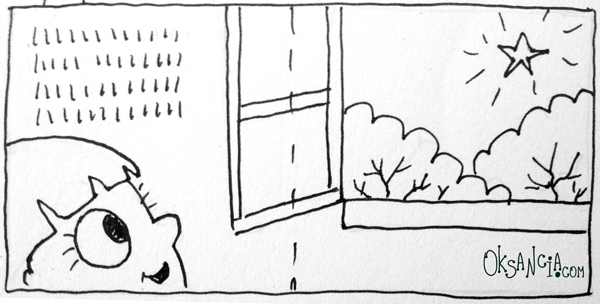 And here is the final vector illustration: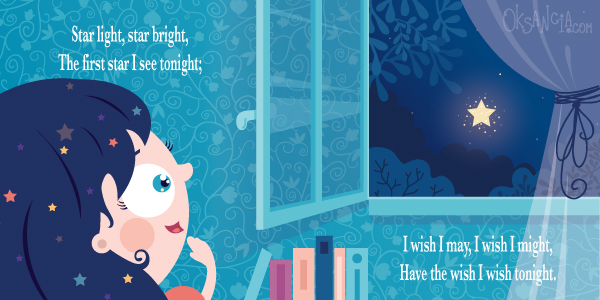 Can't wait to see the book in print. I've been imagining it on my shelf already ;)
What do you think of spread one? :)
P.S.
Happy Fourth of July to all our American friends! Alex and I plan to go see fireworks tonight. How about you?