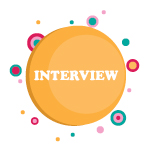 My first interview on the web!!! It was made by nice folks at Vector Goodness blog. It goes mostly about my vector experience, but also about my work process. It features a couple of my illustrations.
Nice winter holidays early present for me ;)
You can read it on Vector Goodness Blog!