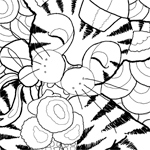 I have a little holiday gift for you all! This year I created another Coloring Calendar 2010 this time with a cute baby tiger – symbol of the year 2010 – enjoying his ice cream :)
You can download it by clicking on the preview image of the calendar in this post.
Click on the image below to download A3 size
printable coloring calendar 2010!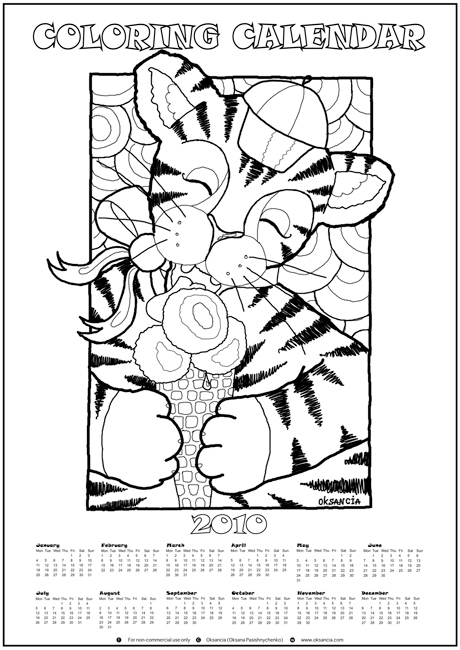 The picture is a digital drawing created  in Photoshop. You can print it out on up to A3 paper size and color it the way you want! Hope you'll like coloring it as much as this little fellow is enjoying his ice cream! :D
Copyright notice:
This calendar is free for you to print and color, but only for non-commercial use. Feel free to link to it too. If you want to use the image only, give credit to me, please.
Last year I also made Coloring Calendar 2009 with a sweet little cow and organized a little contest among colored-in calendars. Lots of fun! :)
Let's make this year a contest too! Here is what you should do:

Download the calendar by clicking on the preview image on this page

Email me your colored-in version of this Coloring Calendar 2010 before 1 February 2010

I will post all colored-in calendars in a gallery on this blog for everybody to admire


One winner will be chosen by a random selection and will receive a surprise holiday gift from me ;)
Everybody can take part. Can't wait to see all your creations! Enjoy!