Two days ago I decided to catch up on a couple of inspirational blogs I follow. Imagine my surprise when I stumbled upon this lovely dress – it is made with my fabric design Strawberries from my Spoonflower fabric shop!!! :D I just love how it turned out and the style of the dress is wonderful! I would be happy to have a dress like this myself ;)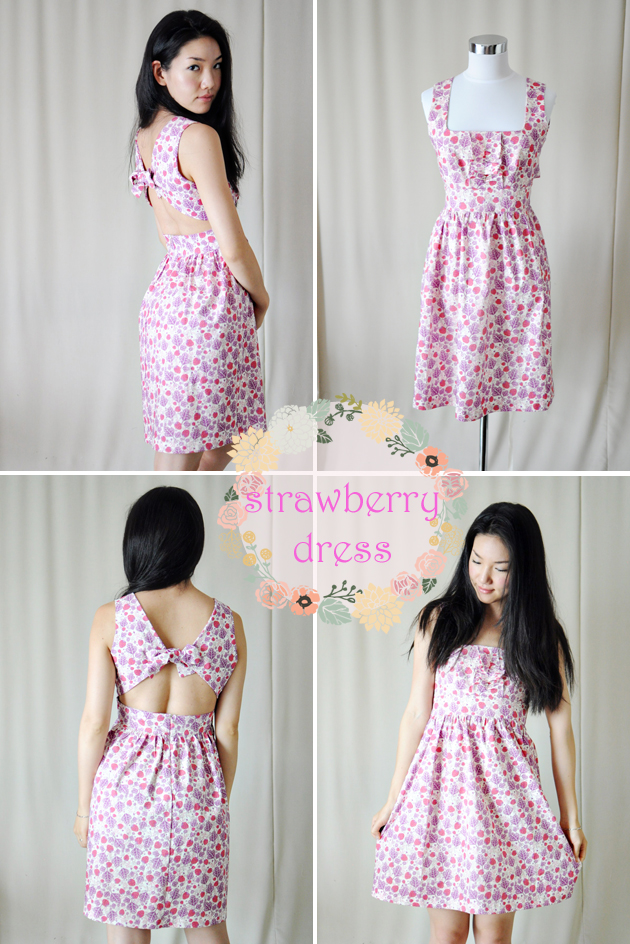 This lovely dress has been made by a wonderful seamstress Chie Duncan based in Tokyo, Japan. She emailed me that her customer selected my Strawberry print and bought it on Spoonflower. Apparently, the fabric was printed a bit tilted, but the print looks good. I am especially happy because this is the first dress I've seen made with my Spoonflower fabric designs! Yay!!!
Here is a closeup of the Strawberry print: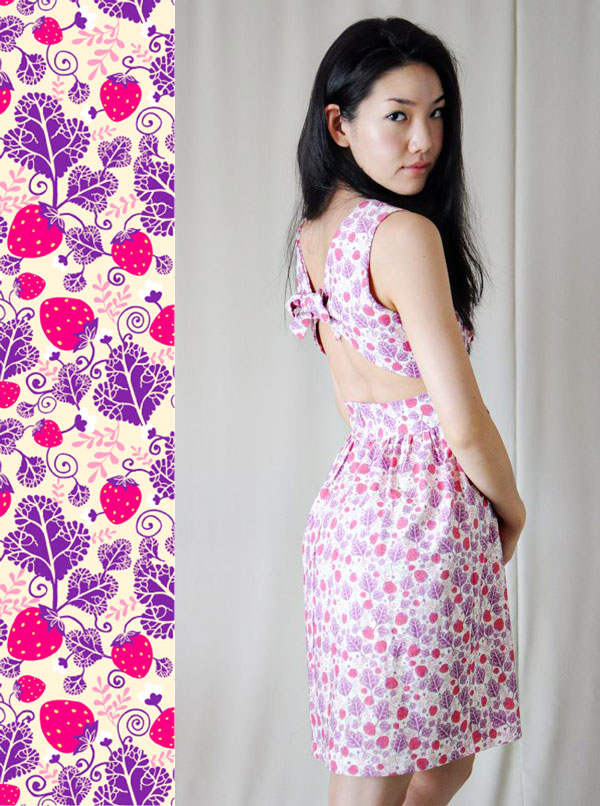 Thank you so much Chie for letting me use pictures of your dress in my portfolio! I love all of your pieces!
Check out Chie's beautiful clothing line Vivat Veritas, her inspirational blog and lovely Etsy Shop.
P.S. Have a great weekend! I am definitely inspired to wear dresses these days ;)