Cari Slings has done it again! :) They came up with these adorable baby and toddler shoes made out of the remnants of the exclusive fabric used for their babywearing slings. And many of them have my designs on them. Yay! :) I love how talented and creative Sarah, the owner of Cari Slings, is coming up with new and fun product ideas. Can't wait for the pictures of little feet in these tiny shoes!
Oh wait! There is one ;)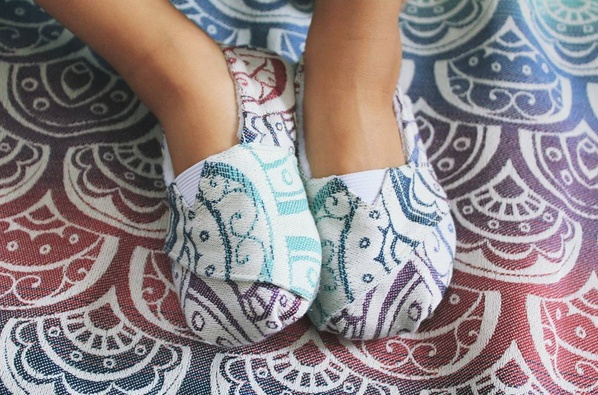 They are made of a brand new fabric I together with my Art Team artist designed for Cari Slings – Oracle from Neverending chapter, which is inspired by the scales of dragon Falcor from The NeverEnding Story movie. Love how comfy they look. I want a pair too. Not only for my little Olivia, but for myself ;)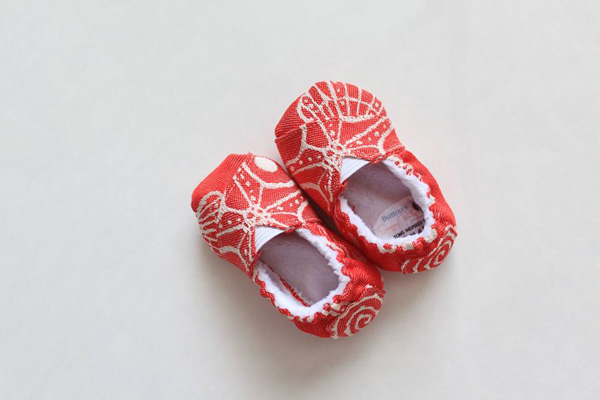 There are little shoes made of Under The Sea fabric line in different colors, designed by me in 2014.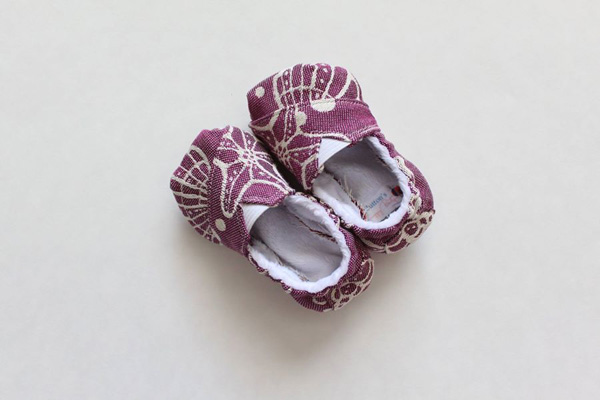 There are also the ones made with new fabrics – Neverending and Owl Post, which I designed for Cari Slings products this year, 2015. I will be telling their stories here, on my blog very soon ;) So you can consider these a sneak peek.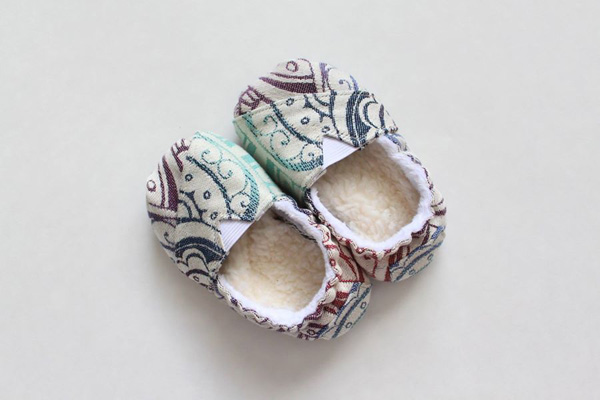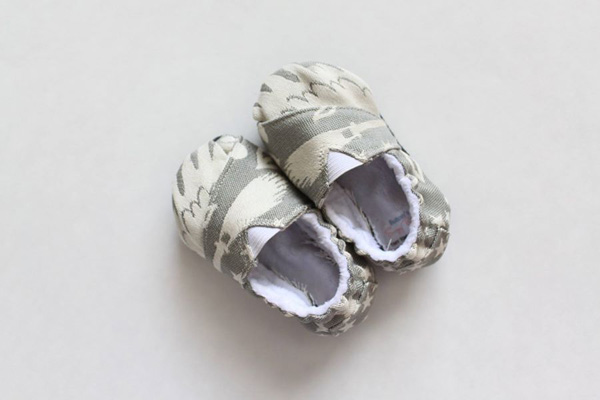 The shoes are handmade and available for sale on Cari Slings Etsy store.
Image sources: Cari Slings Etsy store and Instagram.