Our little baby Olivia Lana is finally here! :) She was born on October 18th and I can't believe that she is already 5 weeks old. She is a wonderful, strong little girl and Alex and I are so lucky to have her. I am slowly getting into a new routine and trying to sneak a bit of time to share baby Olivia wrapped in her blanket quilt I designed and made for her.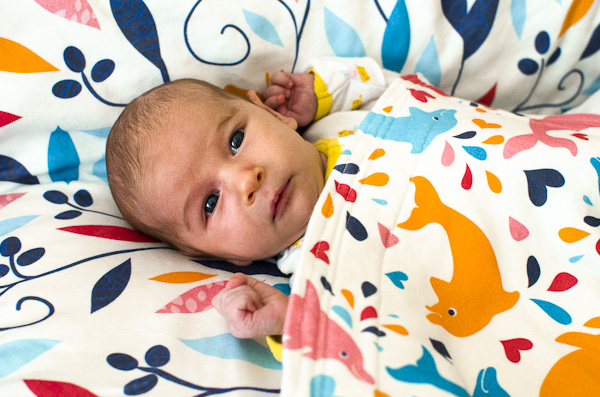 A couple of months ago I made a vector illustration with olive tree, monarch butterflies and bunnies in anticipation of Olivia's arrival. I also designed a colorful dolphin pattern for the other side of the quilt. All motives were inspired by nature in gorgeous Santa Barbara and our walks to the ocean on Elwood Beach.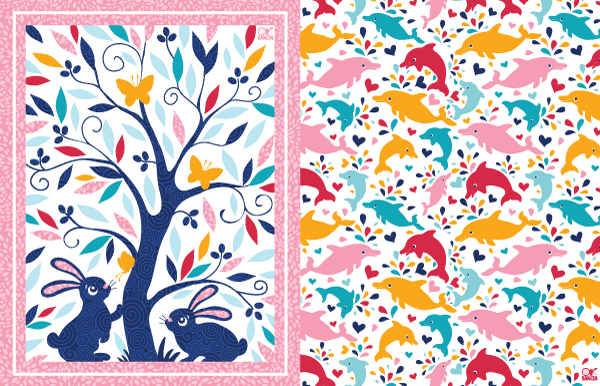 Then I had my vector artwork printed on Spoonflower organic cotton knit fabric, which is very soft and perfect for a baby blanket.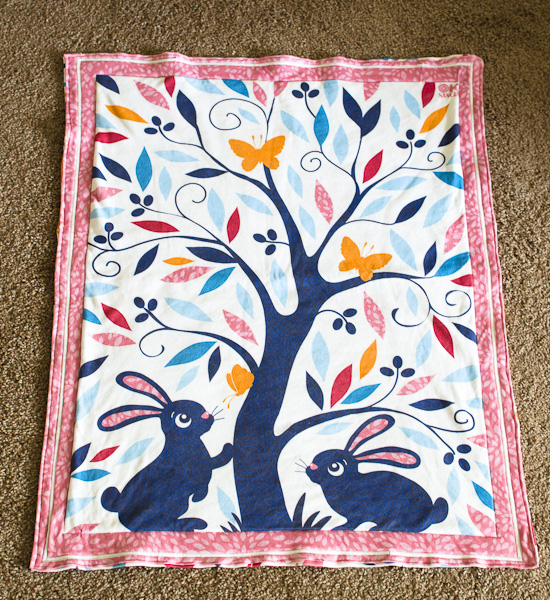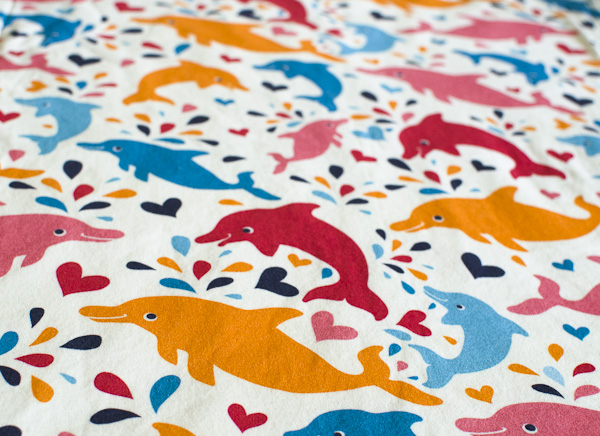 As I am still learning to work on a sewing machine, after a bit of trial and error I managed to sew this blanket and I am very happy how it turned out :) It is rather small, but newborn baby Olivia loves to be bundled up in it…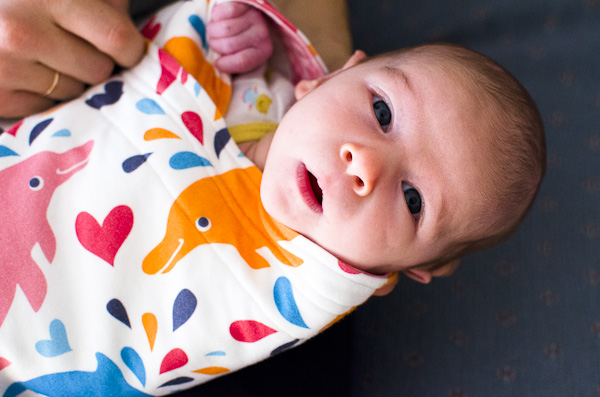 Olivia inspires me for more baby projects so, hopefully, I will have more exciting things to share soon :)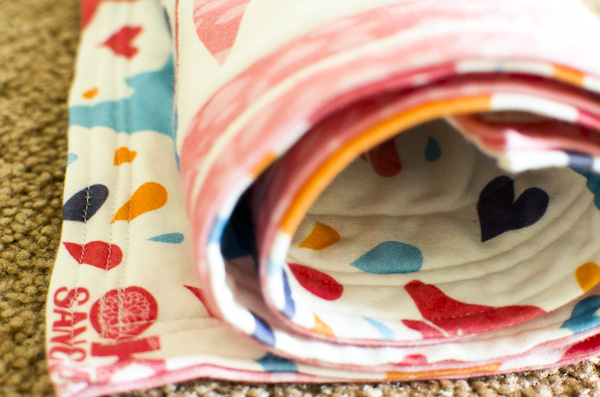 Lots of love from our home to yours! :)