Happy to share with you spread 5! It appears that our Star Girl has a little baby sister whom she enjoys spoon feeding :) And their favorite meal is … star cereal, of course ;)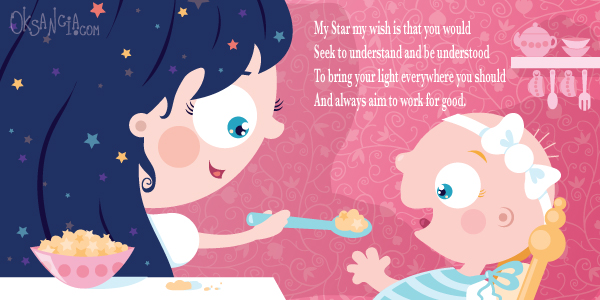 And here is just finished illustration on my iMac screen together with my sketch. Hope you enjoy it!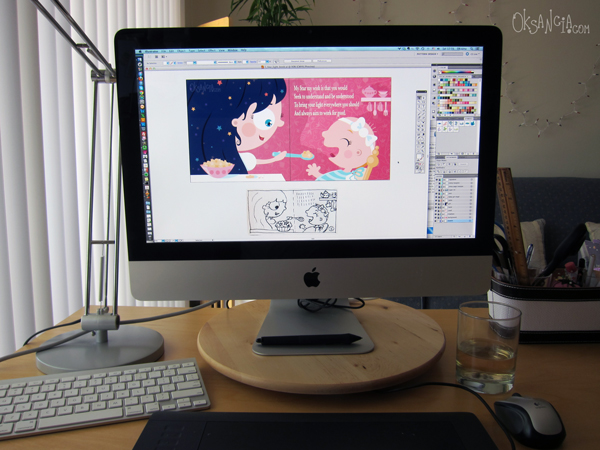 Wishing you all a great weekend!