Second spread is here! How do you like it?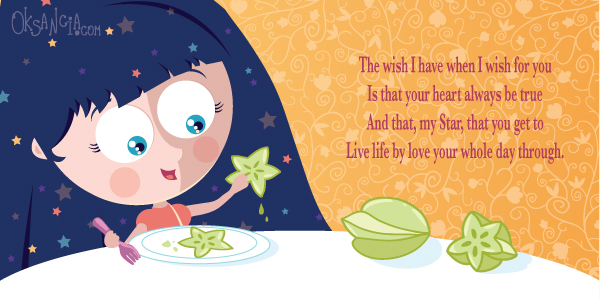 My idea is to show Star Girl character exploring different things shaped like a star. In this one she is eating a star fruit :) For me personally star fruit is one of the exotic treats I got to experience only as an adult. I have always liked the cute shape of it… I remember as a child seeing star fruit on TV I would imagine a new taste for it and when I finally got to try it for the first time, it, of course, tasted totally differently from how I thought it would :)
This is spread 2 of Star Light, Star Bright children's book I am illustrating for Flowerpot Press publisher. Here is Spread 1.
Hope your week is going great!