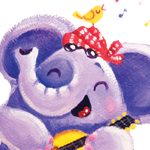 Rondy the Elephant loves to do all kinds of different things and one of his favorites is music. He plays the guitar like a rock star, he uses his trunk like a saxophone and his round belly like a drum. If he could do it all at the same time, he would be a true one-elephant-band :) Or maybe he can… Hm! I'll have to pitch him this idea ;) Here is my mini series with Rondy the Elephant as musician.
The Musician Series
All paintings are acrylic on paper.
✮
Playing Guitar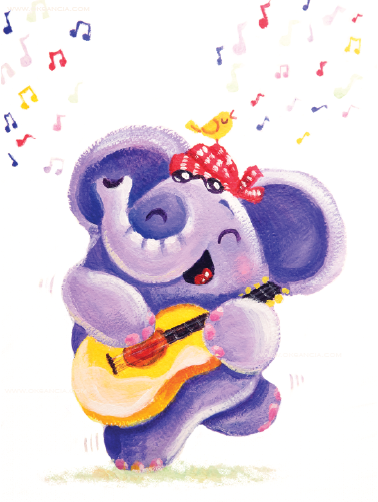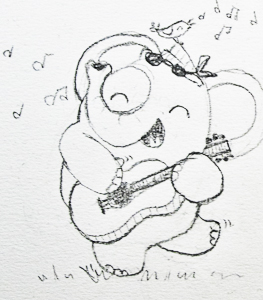 ✮
Saxophone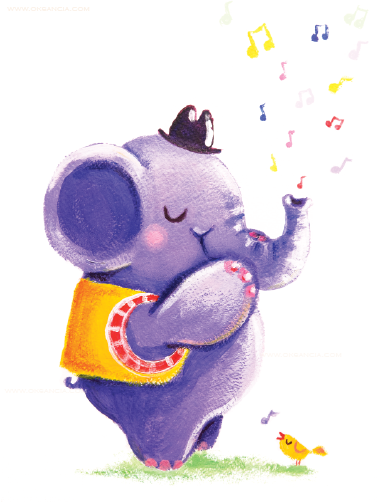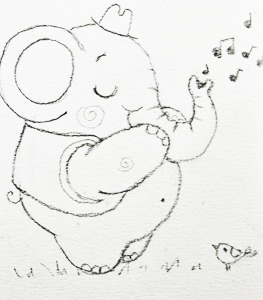 ✮
Drummer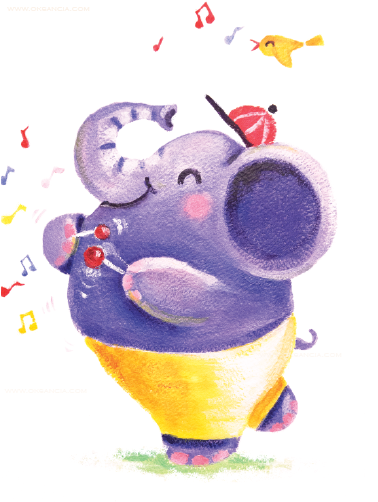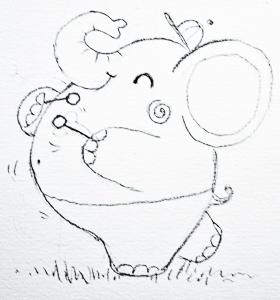 Prints of different sizes are available in my Etsy shop!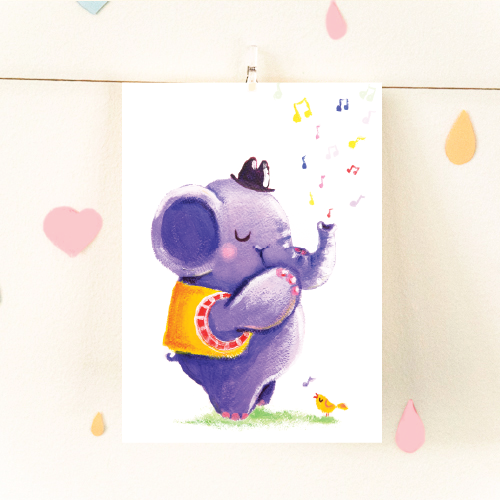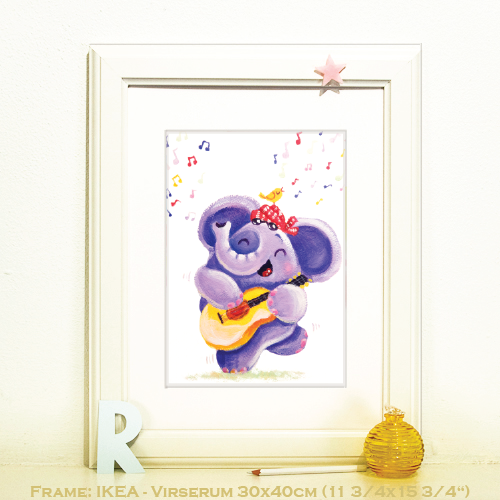 Can you think of other instruments Rondy the Elephant can play? :)