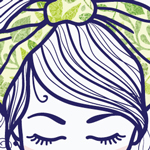 I am day dreaming about scarves today… It is pretty chilly outside.  White mist has covered the streets. On a day like this I love to wrap myself up in colorful warm scarf. While I was imagining how my new series of vector seamless patterns would look on fabric, I came up with these two drawings of ladies wearing scarves with my fabric designs :)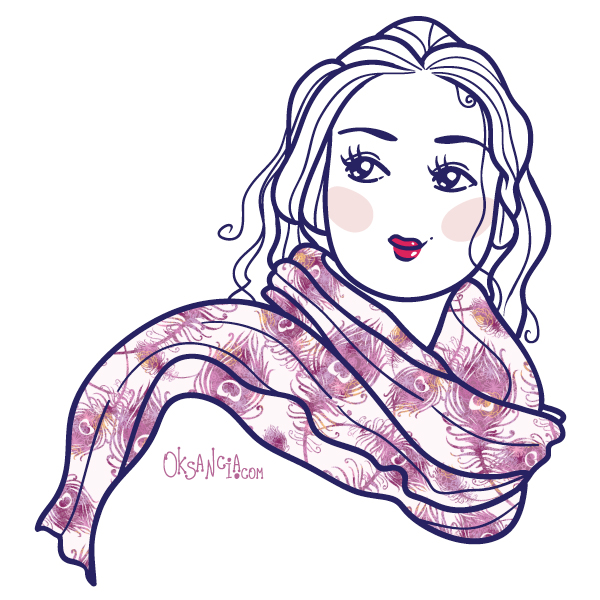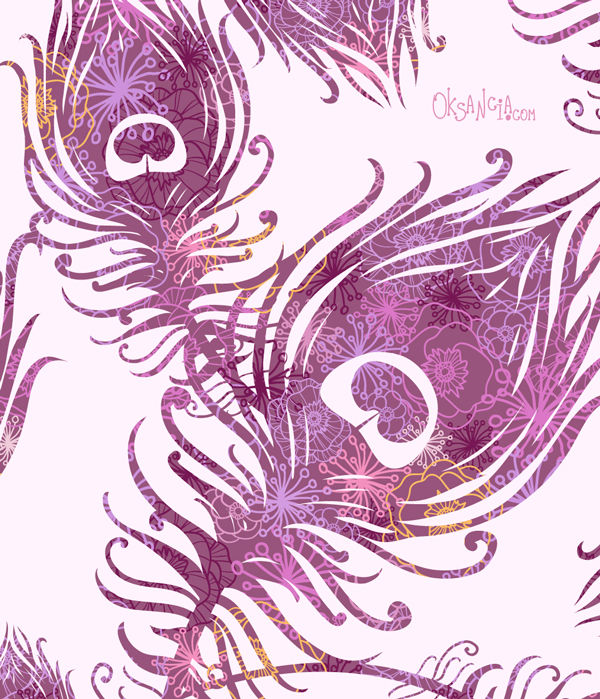 Purple Feathers Silhouettes – this fabric will soon be available on my Spoonflower Shop!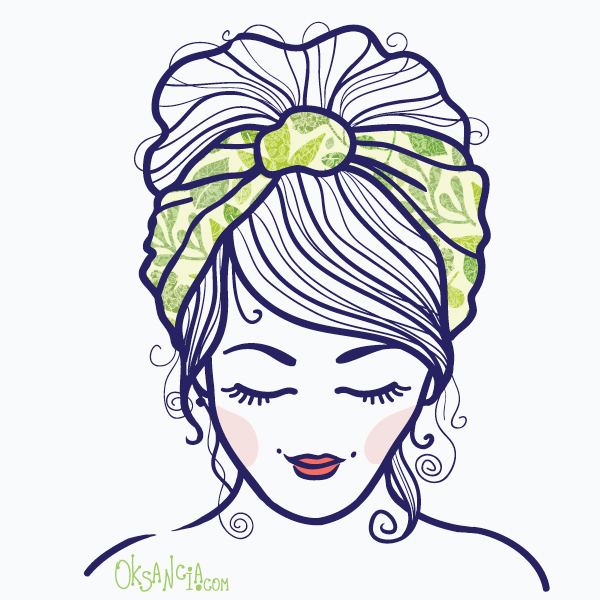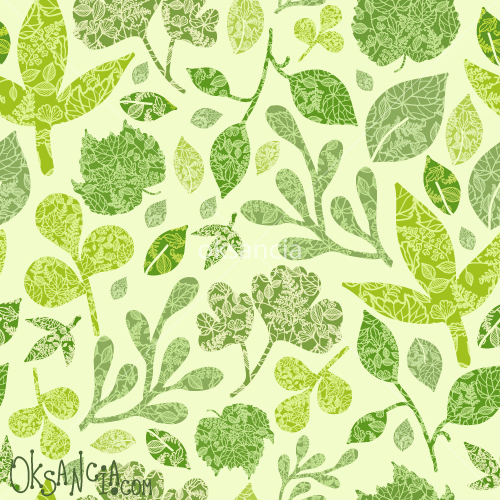 Detailed Leaves – this one will also be soon available on my Spoonflower Shop!
Do you like this idea of creating drawings-previews for my fabric designs? Let me know! :)
Have the most wonderful week!